New and improved Demo and Trailer for Guardian of Lore
We finally released the trailer we had dreamed of when we embarked on this incredible journey of indie game development. It took us longer than we thought it would, but here it is folks! Check it out!

Aaaand here's the latest version of the demo, fully updated, fully awesome. What did we change?
Improved jump and run animations!

Now players can choose between two different keyboard layouts! Some found it hard to control our exuberant Sayri with the original keyboard layout, so we came up with a solution. Controls are still the way to go when kicking Scrambler's butt, though.

The Aya Huma level was added to the demo. Still, you can't just waltz into the level, no sir or ma'am. This part of the demo is hidden - to find it, let's just say you have to find a quiet place to read. This fun, colorful level is not complete, and it may come with a bug or two, but it's available for download

here

, in case you haven't downloaded our demo yet.
Guardian of Lore In-Game Updates
Pimp my Boss
We're giving the baddest bad guys in Guardian of Lore some much deserved TLC. In the Aya Huma level there are two Aya Huma dancers whom you have to face, and vanquish, before being able to move forward. They dance nonstop and when you kill one, the other one gets angry and regales you with a furious dance!
Daniel, our incredible 3D animator, is giving new life to some of his older designs and replacing some which had not been animated by him. He's also improving some of Sayri's moves. What is more, Daniel has finished the Cherüfe's animations, one of the meanest guys you'll come across in our epic adventure. We shared some sneak peeks of this evil guy in our last DevLog.
Coatlicue and Coyolxauhqui - A Mexican Myth
This level features a Mexican legend we truly love. It's giving us a hard time, though, as we want to fully honor Aztec culture and not make a sort of Hollywood version of the myth. In this legend, a hummingbird feather falls on Coatlicue, the Goddess of Life and Death, which results in pregnancy! She gives birth to Huitzilopochtli, the God of the Sun and the War, who defends her from Coyolxauhqui, another one of her children. We won't spoil the tale, though, but you can definitely expect to be surprised at the dramatic turn of events!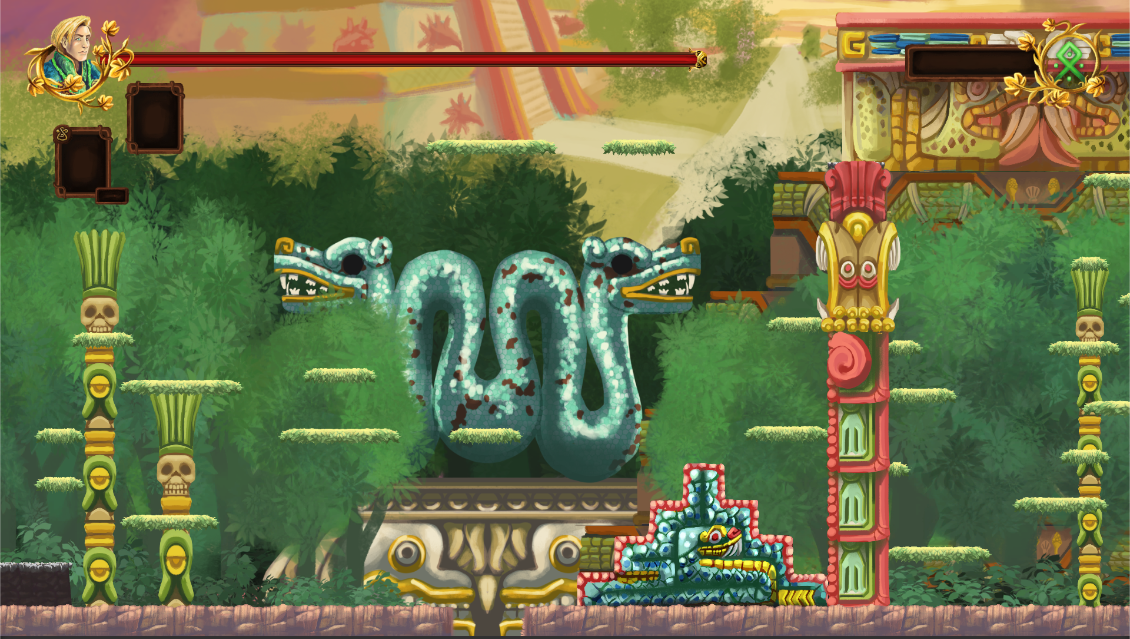 Does the city of El Dorado exist? It sure does!
We've finally come to a moment we've dreamed of for a long time. And it feels incredible! But also a bit surreal. What are we even talking about?! The final level of Guardian of Lore is being developed at last! This is a HUGE milestone, folks! This level features the Guatavita Chieftain and is the story of how Guatavita, Colombia, and the legend of the golden city of El Dorado came to be. So... of course, this level takes place in the incredible El Dorado city! The Boss is also finished! We're so excited we could scream... but don't worry, we won't.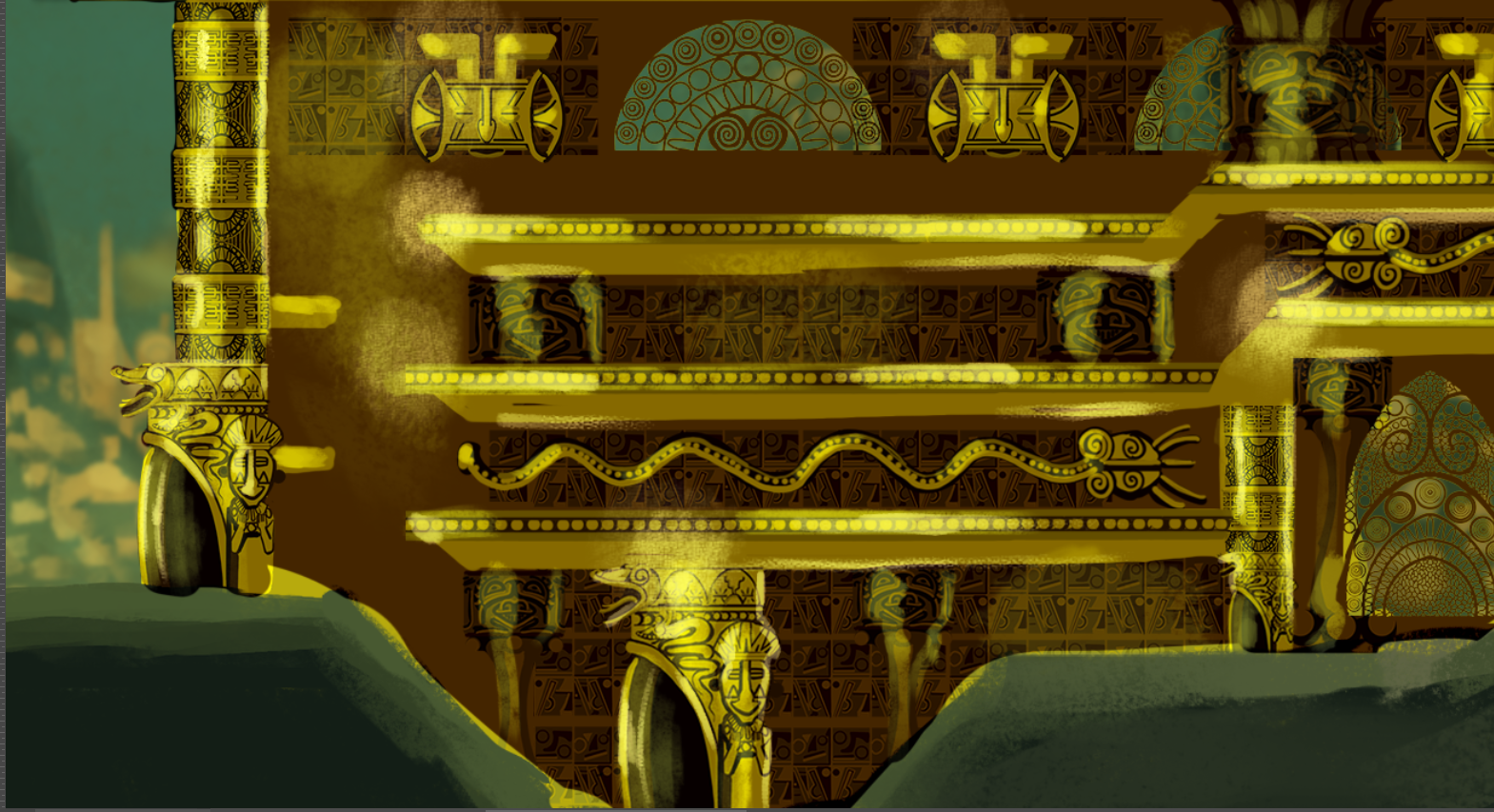 Extra in-game updates
We're very close to finishing all the levels in the game! All that will be left is the final battle and polishing the last details before the game becomes the indie development masterpiece we know it will be.

We have also completed the creation of every spell the player will have at their disposal, and they are fully functional, too!
Guardian Of Lore Updates Outside of the Game
We've been featured in the Expovit 2020, or the Costarican National Video Game Development Exposition. Super exciting for us, to say the least!

We took part in the

Game Industry Conference

business rounds. They were enlightening and very enriching.

Our founder and director, Leopoldo, was invited to give a talk at the Talend Land Network which you can find

here

.
Round2Games' Future
This year has been tough, to say the least! The fact that we accomplished so much anyway, and made it to the last month unscathed, healthy, happy and motivated, is cause for celebration. So, how do Ecuadorians celebrate the end of their professional year? Playing cards, of course! We are very partial to an incredibly fun card game called "40". So, families, colleagues, neighbors, and friends get together for a fun 40 Tournament! We organized it a bit earlier this year and took every precaution under the sun: everyone had Covid tests done, the windows at the venue were wide open and we were all 5 feet apart from each other.
Our celebration didn't end there! Not at all. The whole team embarked on a weekend long trip to send this year off in style! Who said developers didn't know how to party? The team has been crunching hours like crazy and they are working their b**ts off to make Guardian of Lore a hit, so this trip was more than deserved! We also took the opportunity to figure out our next steps as a company, too, we refuse to be a one-hit wonder! We're sure there's a lot to look forward to in Round2Games' future.
This is it, for now, folks! Thanks for being with us through thick and thin, we are truly grateful. Be sure to subscribe to our YouTube channel, like us on Facebook, follow us on Instagram, and join us on Discord, which is our favorite social network. Stay tuned for more!