One of the three types of vehicles planned for Project Vague is the utility vehicle: a six-wheeled truck that the avatar can drive around the surface of the planet. These vehicles are designed with cargo-capacity in mind and provide a great place to store resources on long harvesting excursions.
Utility vehicles were tested in our proof-of-concept project several months ago, and we spent a good portion of July getting them back in working order. Our goal was to not only resurrect the original setup but also to expand on it; in their previous iteration, the vehicle's cockpit could not be entered by the avatar and they could only control it remotely (intended behavior for rovers, but not for U-Vs). U-Vs were also never tested with remote clients and their was only a single vehicle style available.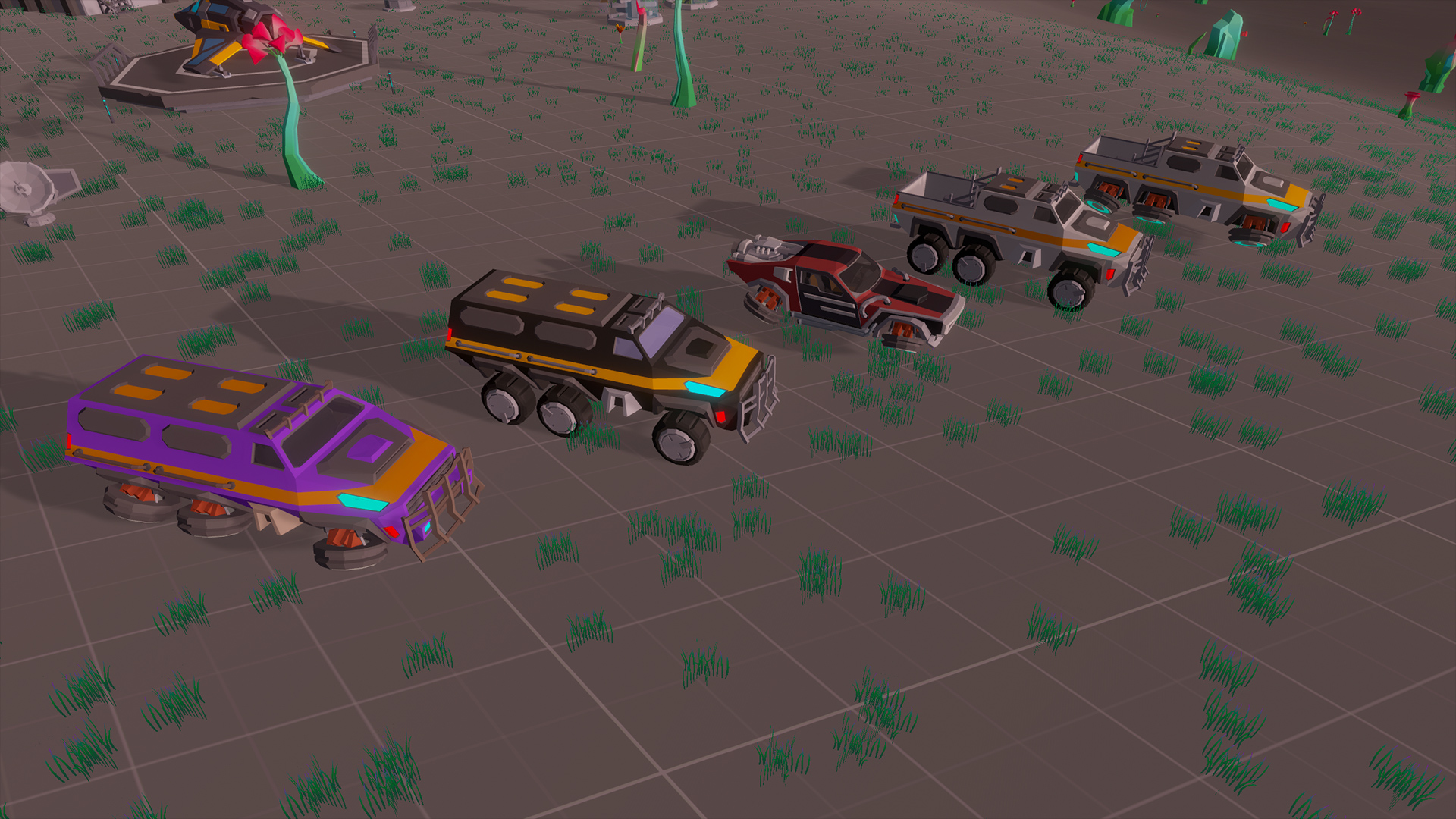 After a lot of late nights and lunch breaks spent at the desk, we're happy to share the results of our work with you. The following is some gameplay footage taken that highlights the driving mechanics for the local player as well as interpolation for remote clients:
The next steps will include opening up the cargohold so that players can move items from their backpack to/from the vehicle's inventory, and we also hope to get rovers back in working order in August as well. Rovers will have less storage but will allow the player's avatar to remain stationary while harvesting and presents our lead developer with even more challenges.