Dear IndieDB,

The time has come for Imagine Lifetimes to spread its wings and make its way to IndieDB!

You can now download the Early Edition (demo build) directly from the comforts of the Imagine Lifetimes IndieDB game-page. This includes the latest major update to the game which was released upon the internet on the 28th of December!


This update to the Early Edition marks the completion of the early access build.

Development of the Deadly Edition has officially begun! I'm oh-so excited to take this passion project to the next level over the course of 2020. The Early Edition (free) will remain available forever, over time it will receive minor fixes and additional language support. New content and major updates to the game will be exclusively added to the Deadly Edition (paid).

If you enjoyed the early access build consider supporting this project by either making a donation (name your price) or purchasing the Deadly Edition on GameJolt when it's released in 2020. <3



Update 1.1.0 release notes

New Content:
Added 1 secret conclusion to the Early Edition

Added 3 new endings to the game

Note: in addition to the 6 previously released endings this adds up to a total of 10 unique endings now available in-game

Added the Politician career option

Added 2 new mini-games to the game

Added a progression tracker to the game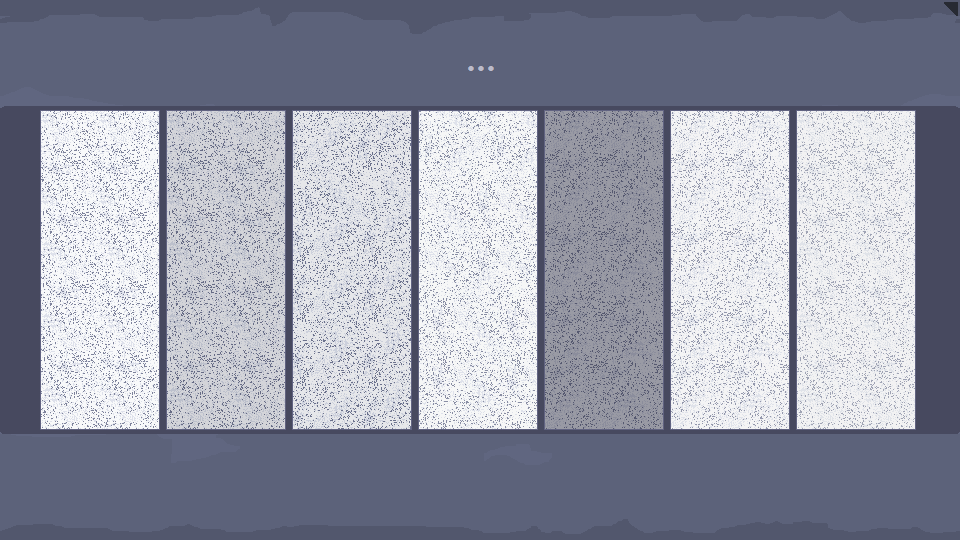 ---
New Options Menu:
Re-worked the first words choice by turning it into the options menu, allowing you to set your preferences at the start of the game
Added the quick-play option(see improved replay-ability)

Added the translation option

Note: translations affect all in-game texts with the exception of subtitles

Added the subtitles option

Note: currently available languages are English (US), English (UK) and Dutch.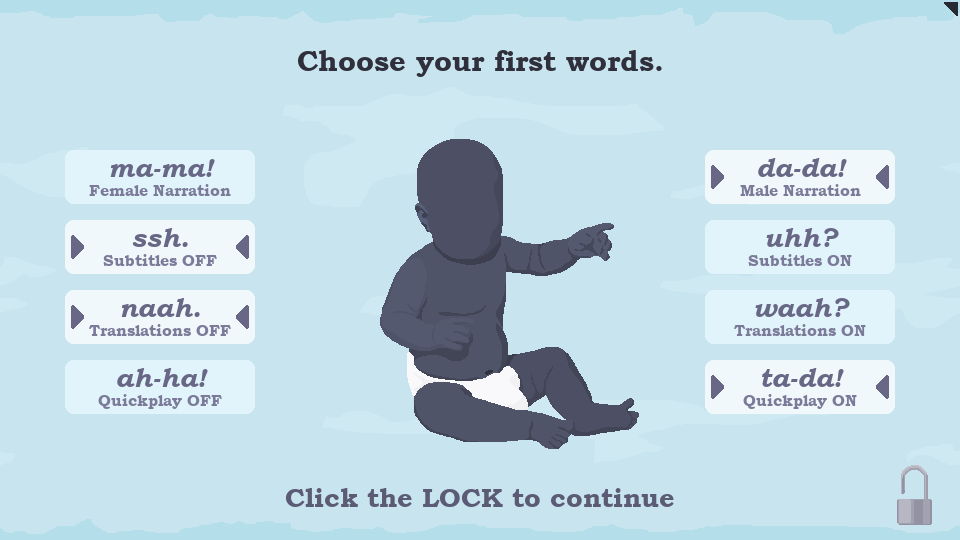 ---
Improved Replay-ability:
Added the quick-play option

Note: after completing at least one playthrough the quick-play option will become available in the options menu, allowing you to randomly generate a childhood.
Added a fast-forward button to the intro scene (optional)

Shortened parts of the game on the second playthrough and up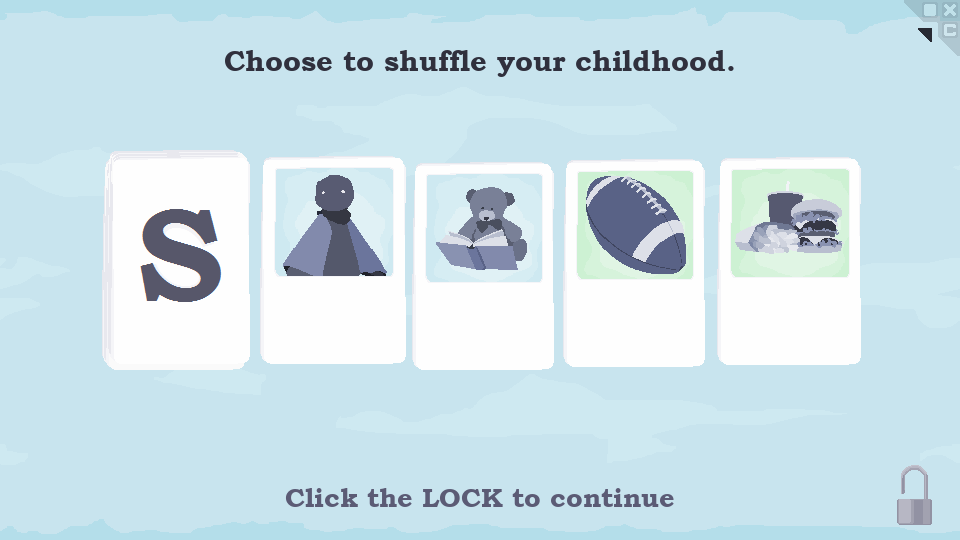 ---
General Improvements:
Completely re-worked the way text is handled in-game

Choosing the 'Gaming' activity will no longer result in death

Increased reading time to balance out the DIY mini-game

Multiple voice-acting and audio tweaks
---
Bugs & Issues:
Improved mouse-wheel scrolling input

Added a slider to the college major list, in addition to scrolling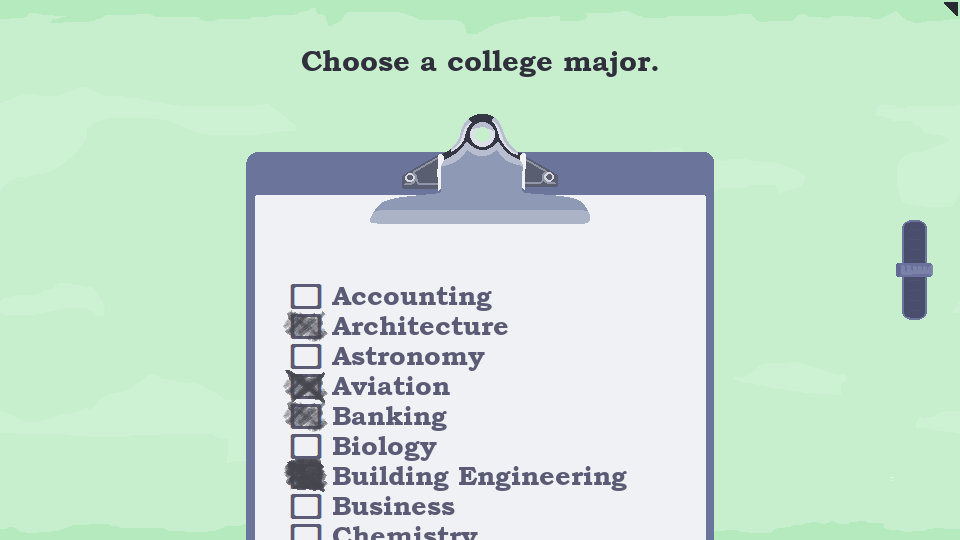 ---
Development Q&A: