Hi everyone!I'm LOSTⒶLLOY's artist Maruki, and this is IABO's devdiary.
Quick info list:
---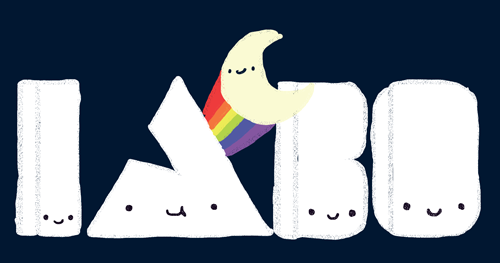 Name: IABO - It Ain't BreakOut
Genre: arcade
Team: LOSTALLOY: @chederfaus (code and sounds) and @MarukiHurakami (me, art and art)
Platform: PC
---
I'm currently on my way to make the loved and precious placeholders, and for that I arranged some cleaner and neater mockups. I tend to start everything on plain paper, which is good because it's fast, but doesn't leave a very good impression. To test colors, shapes and how things interact I had to transfer my paper mockups to the computer. I'd already made some assets to try some palettes out - and I can use them as placeholders later, too.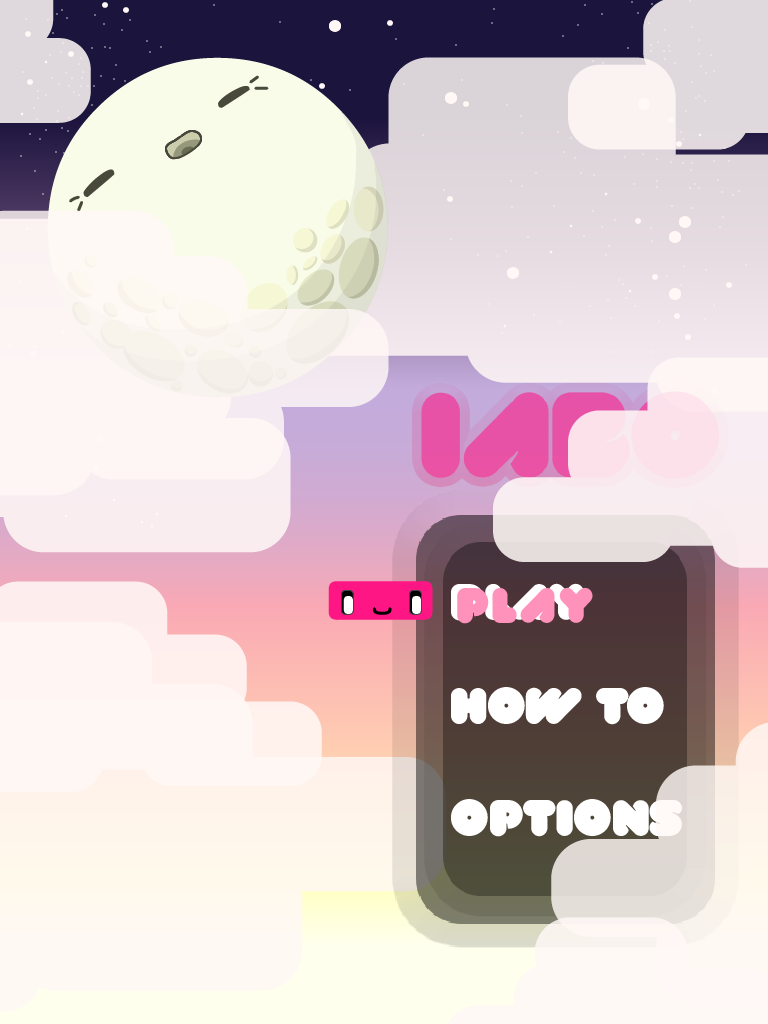 The idea on this title screen is to see how things interact by being together on the same screen space. The flashing of the menu is very attractive, but because of it I can't see very well what the moon is doing, because the blinking drags all the attention. That's a strong candidate for changes later.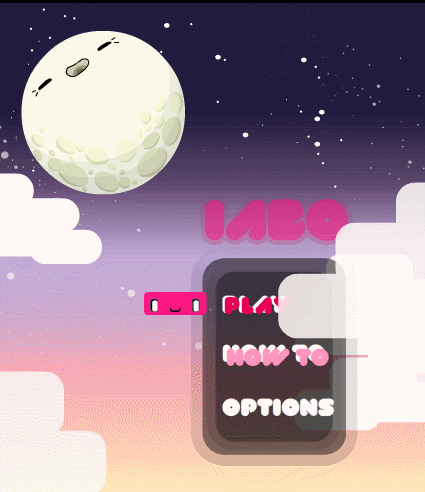 This title screen is basically what I intend: something that translates well for the game's play area. Because the main character already starts its journey in the air, in the sky, I thought it would be a good idea to have the sky itself as the first game screen.
Below are two of the mockups for the stage select and the first play area. IABO will be divided into 4 major stages, each one containing a certain number of minor stages that follow a different theme.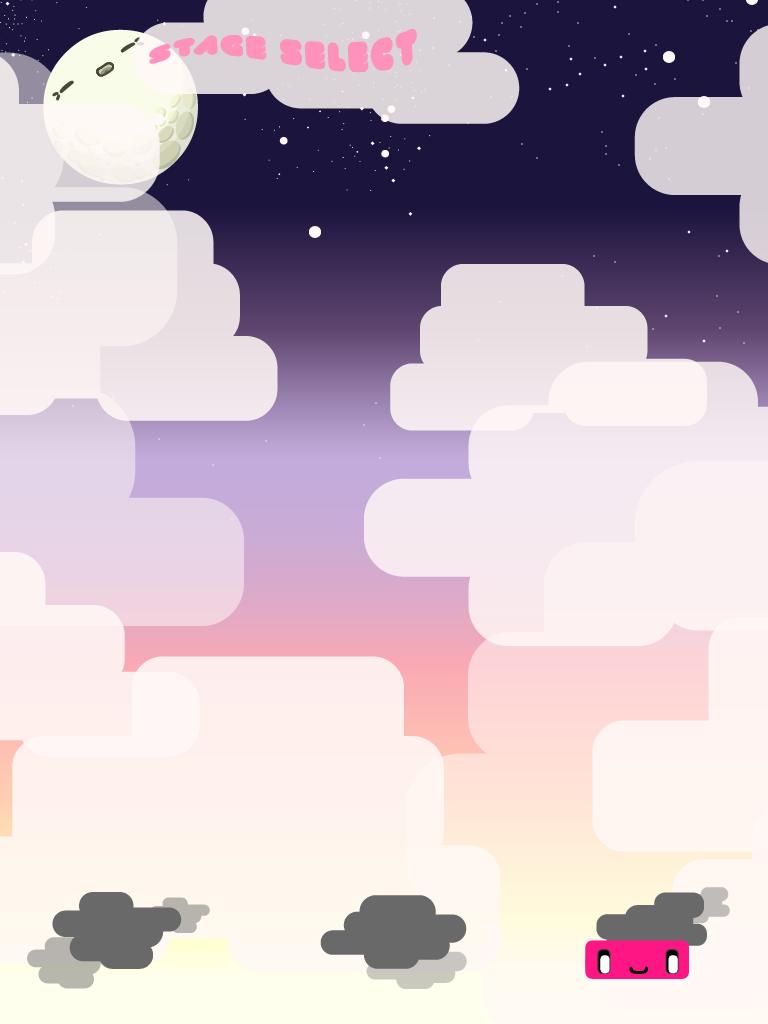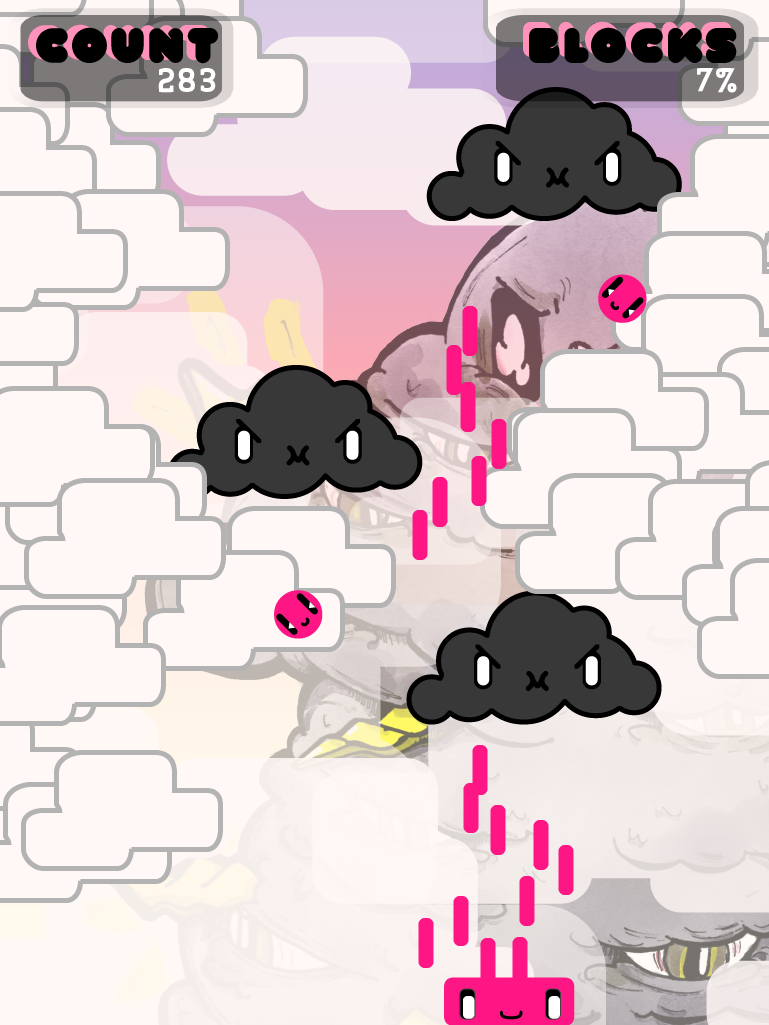 Those blocks of clouds are the barrier that the player will have to destroy. Currently they have a gray contour for improved visibility, but I might drop it in case I find another way to build them that keeps them visible.
On the next post, I'll feature some more concept art and enemy info.
Thanks for reading! Any feedback is very welcome :D