Alright as of today almost touching March, we're done with almost the entirety of the game. Things that are remaining are replacing the placeholders for the last boss fight and doing the outro of the game. Music is done, sounds at least for the boss fight bit, are done, yep, that's that. Meanwhile I've altered the name cards of the bosses to something more 80s as well, so that's that. But today, i am not gonna show you any of that stuff.
Today, we're gonna talk about:
- BUILDING A CHAPTER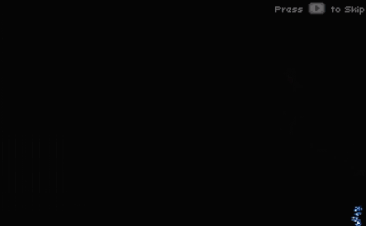 I think straight out of my mind, this one, is one of my favorites. When I design, I don't like using the same thing over and over and barely altering the variables, I wanna do new things. Luckily, this chapter features so little, basically just one thing. Trains, And it has amazing uses for them.
- ENTRY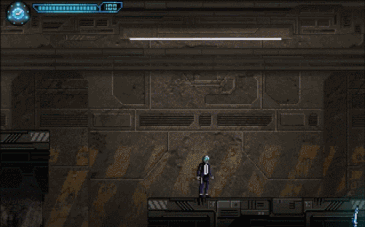 From entering trains, like a boss, or waiting on a train to pick up and take you to the next area.
- PART OF THE STAGE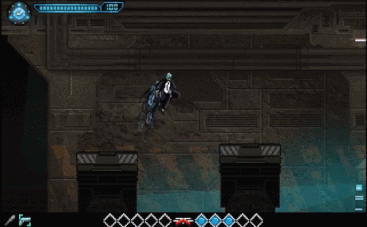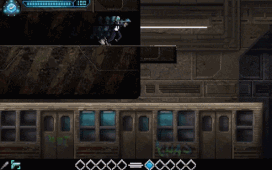 You can jump on them so they serve as platforms. And the best part is they don't have to be stationary, you can chase them, you can jump on them as they come towards you and quickly jump on a safer spot.
- CINEMATIC EXPERIENCE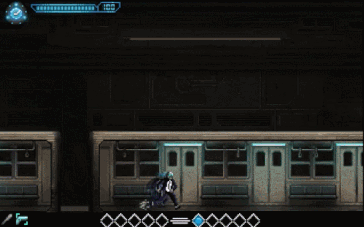 Inspired by Captain Commando, we had to have our own train sequence, i wouldn't be able to live with myself if we didn't put one, honest. You can see the train is moving, and so there's a train passing in the background, parallel to the one you're in.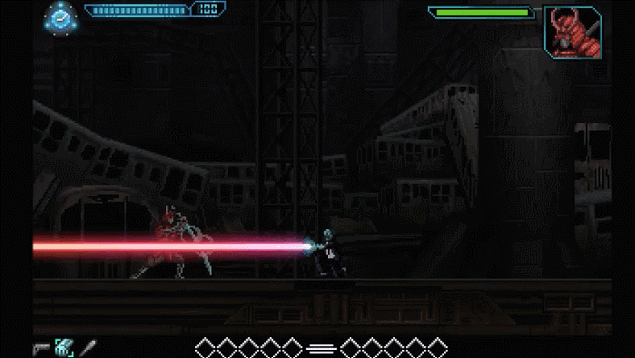 \
And we've also used all these trains cause the main reason is that the boss fight takes place in a train cemetery. The end of the line, namely. Where dreams and trains go to die. :P For this chapter I wanted to do a gang that would reside on an unused train network that is underground. Reason for that is i didn't want to saturate the player with a lot of sky-like levels.