Ok so this is my first progress update for Hypochondria. I'll try and do this more often, but I may forget. So I apologise in advance if it's ages before I post another one of these ;-)
Right, so the main things I have been working on lately were a first stab at shaders and changing the design of the levels to have more curvy terrain. Something had been bugging me for a while about the look and feel of the levels, and only after talking about it with a friend did I realise that it was the flat, almost tile-based look I had. Don't get me wrong, there's nothing wrong with tile-based games but seeing as this game is set inside a living person, I thought the fact that all the surfaces are flat or at 90 degree angles didn't suit the theme of the game very well. I thought a more curvy and organic look would be nicer and in my opinion it is :-)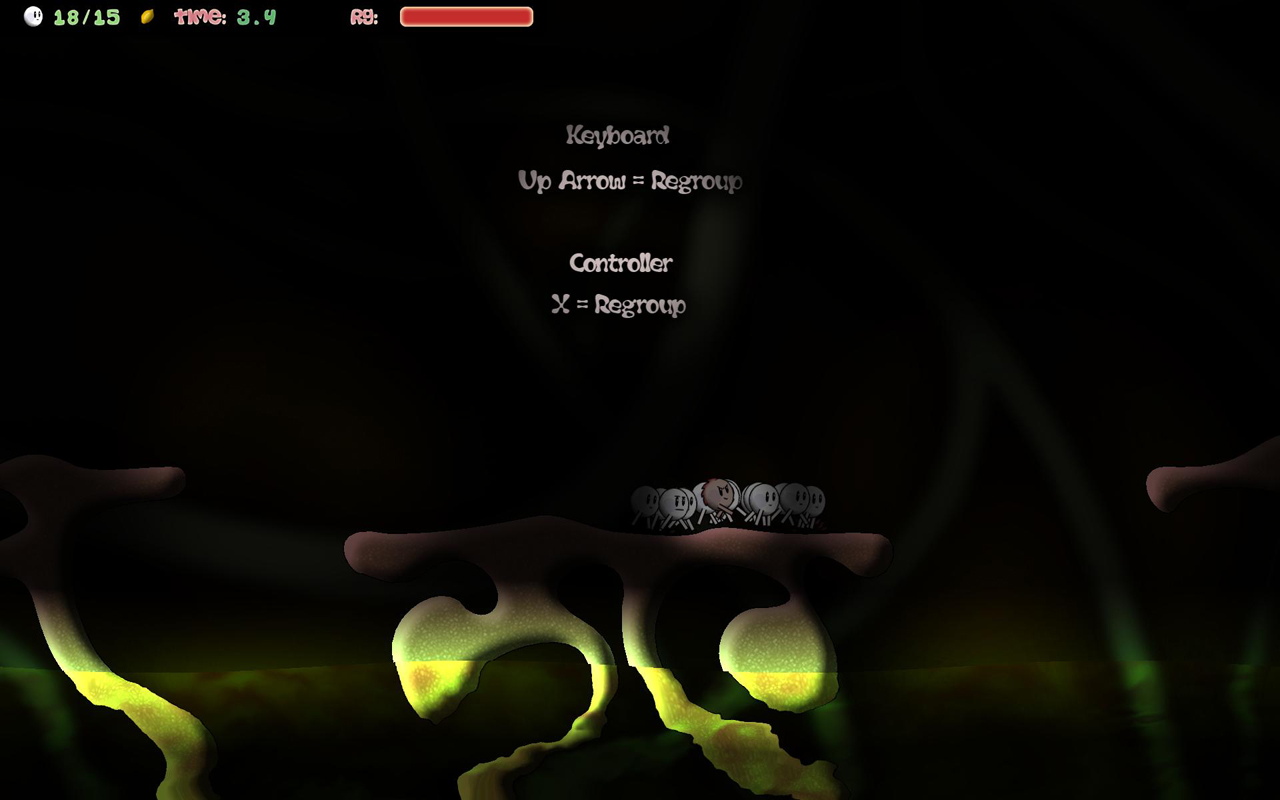 In terms of shaders I've added a few things. Some simple lighting and textured/shaded polygons. Also, Bloooooooom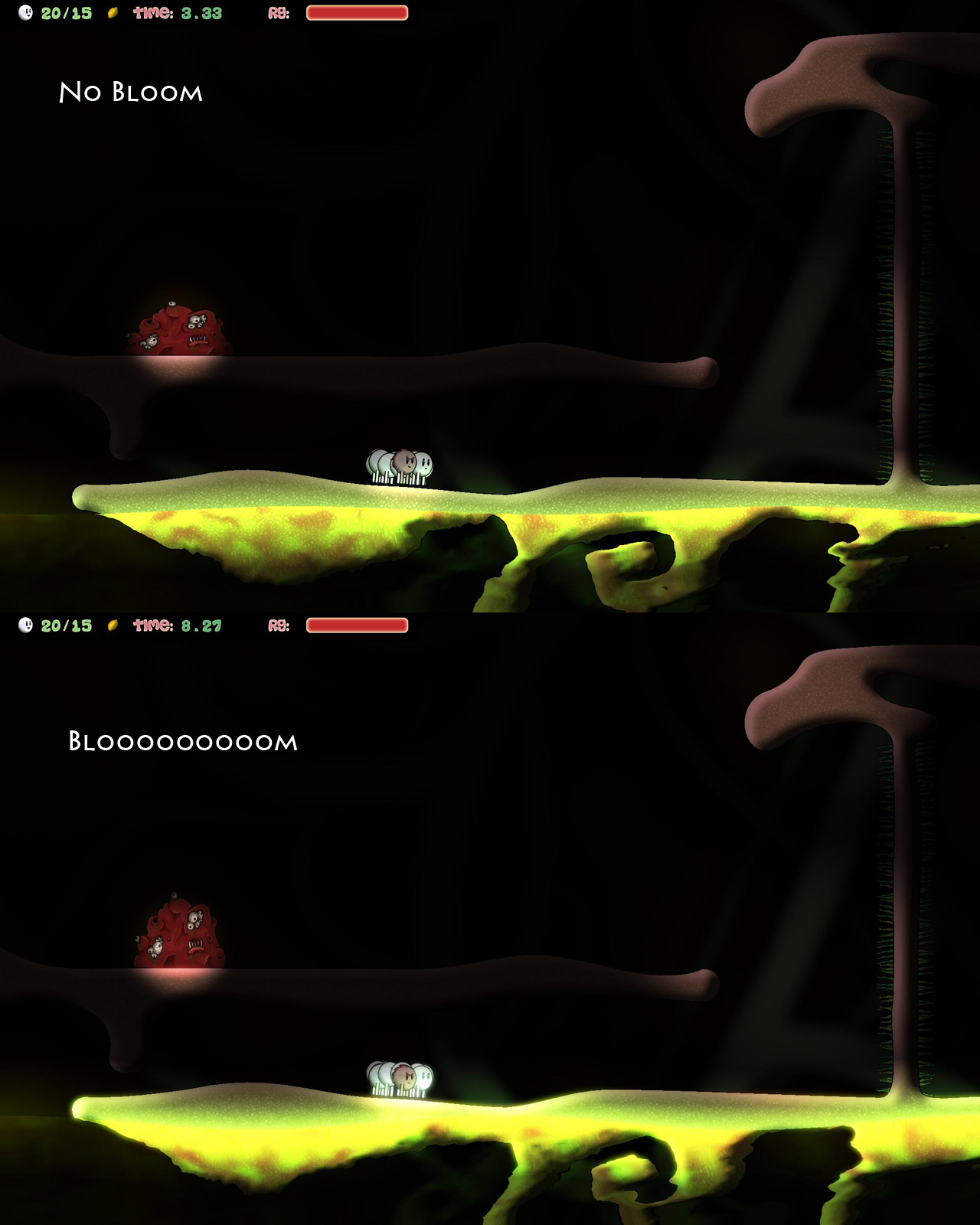 As you can see in the picture above, the lighting just consists of some points lights that light up everything in the scene behind them and some glowy stomach acid (this is the stomach section of the game... super realistic right? ;-)) At some point I'd like to have a stab at some dynamic shadows, but I've had enough of shaders for the moment so I'll leave that for another time.
So I'm back to working on gameplay mechanics at the moment for the second section/organ in the game (the lungs). So I'll hopefully have another update coming soon about that.
Take it easy,
Felix.
P.S: The above pictures aren't what the final game will look like. I still have to work on the assets and polish.