Maintaining Momentum after Major Setbacks
Hey folks, it's Jordan here, the founder of Skjöld Game Studio. We're currently running a kickstarter for our game Battle Siege Royale, and it's not going as well as we had hoped. On paper it looked like we had done everything right, but in reality; we learned a lot. I wanted to share tips and tricks that I use to keep myself and my team motivated after a major financial setback like the one we're experiencing now. Just to clarify, there is a chance our Kickstarter could succeed, we haven't "failed" yet, it's just not looking very promising.
If you're more the audio/visual type, I recorded a video with my talking points on this subject below during some Battle Siege Royale Gameplay.
Take every failure as a learning opportunity

Failure only really exists when we give up. As long as you continue to try, you can still claim you're "fine tuning" and seeking results. This isn't the same thing as riding a dead horse. Failure is a feedback tool to help you make adjustments. Never quit trying, but also don't continue to try the same thing over and over again expecting different results.
Don't Rely too heavily on one social media platform

We thought a massive Twitter following would be enough. It isn't. Building a solid community takes a long time, and we should have spread that out over other platforms like YouTube and Instagram.

Balance mechanics with visuals for promotion

I focused almost entirely on programming (something you can't see) and neglected things like particles, audio, static using "placeholders". I have a background in 3D modelling, so visuals were always something I let sit on the back burner while I worked on programming.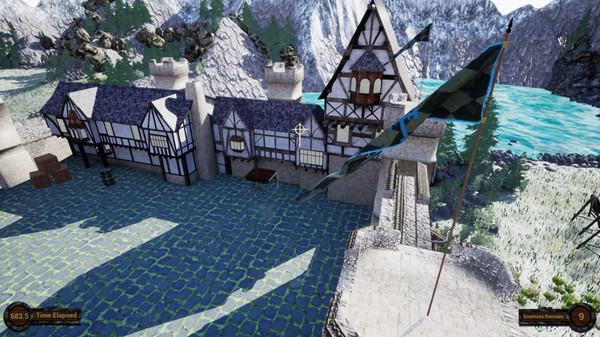 Consider your timing

I think October didn't work out because so many massive campaigns had just finished and funders were wiped out.

Don't be afraid to Succeed

It's always hard to get back in the saddle after getting bucked off, but if a baseball batter sat on the bench after the first strike, he'd miss two opportunities to swing a home run. After making a few adjustments, go back after your goals.
Links;
Kickstarter
Discord
Twitter
Facebook
Instagram
IndieDB
Skjold.net