The old salts are back with some good news!
Today we will explain the Climbing Mechanic of the game, tell you something about the collectibles and some news in developement!

Climbing: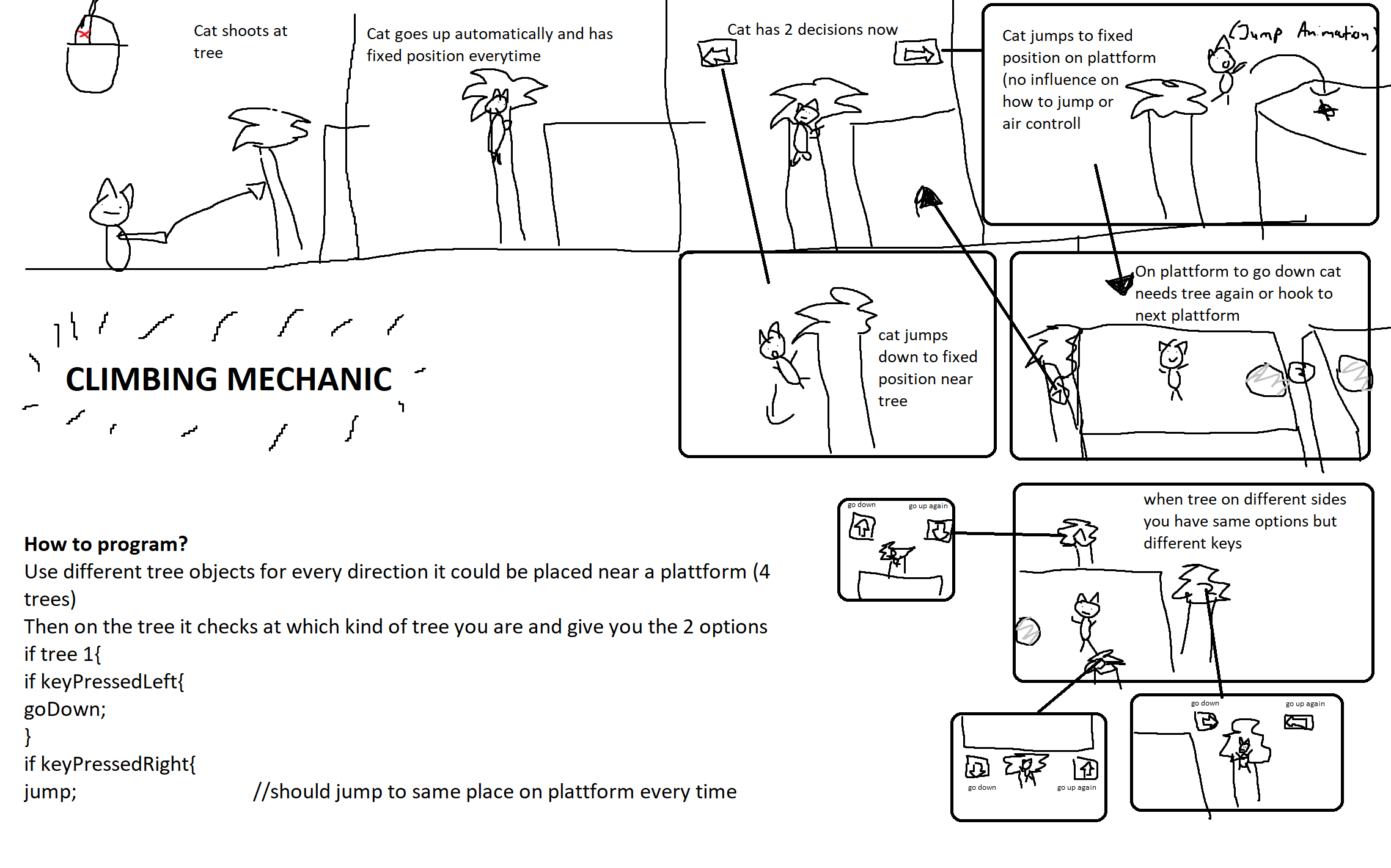 This is a really simple sketch from the Game Designer that shows how the climbing should be designed and programmed. A climbable object is accessible from all sides.
The player should be able to shoot his grappling hook from a certain range onto the tree and if he hits it, he should move towards himself and automatically climb up.
On this tree, the player can jump onto nearby platforms or down again.
We thought about how this could be programmed as easily as possible.
This should be made possible by 4 types of trees that look the same to the player but have a difference to the designer and the programmer. For each of the four trees, a direction is defined in which the cat jumps after pressing the jump button or gets down again if it doesn't jump after all.
With this design path, everything should be easy to develop and design without making any difference in gameplay.

Collectibles:
We haven't told you much about the objective of the game so far!
So now a little more about the story and the collectibles. The cat manages to get to the island after being shipwrecked. When she wakes up, all the ship's parts are stolen and she only sees silhouettes carrying them away. Now your goal is to use the hook to find all collectibles. So far we plan to hide 5 on the island, each of which will be protected by opponents.

News:

We have finally decided on a suitable design, which we want to continue to use as a guide from now on.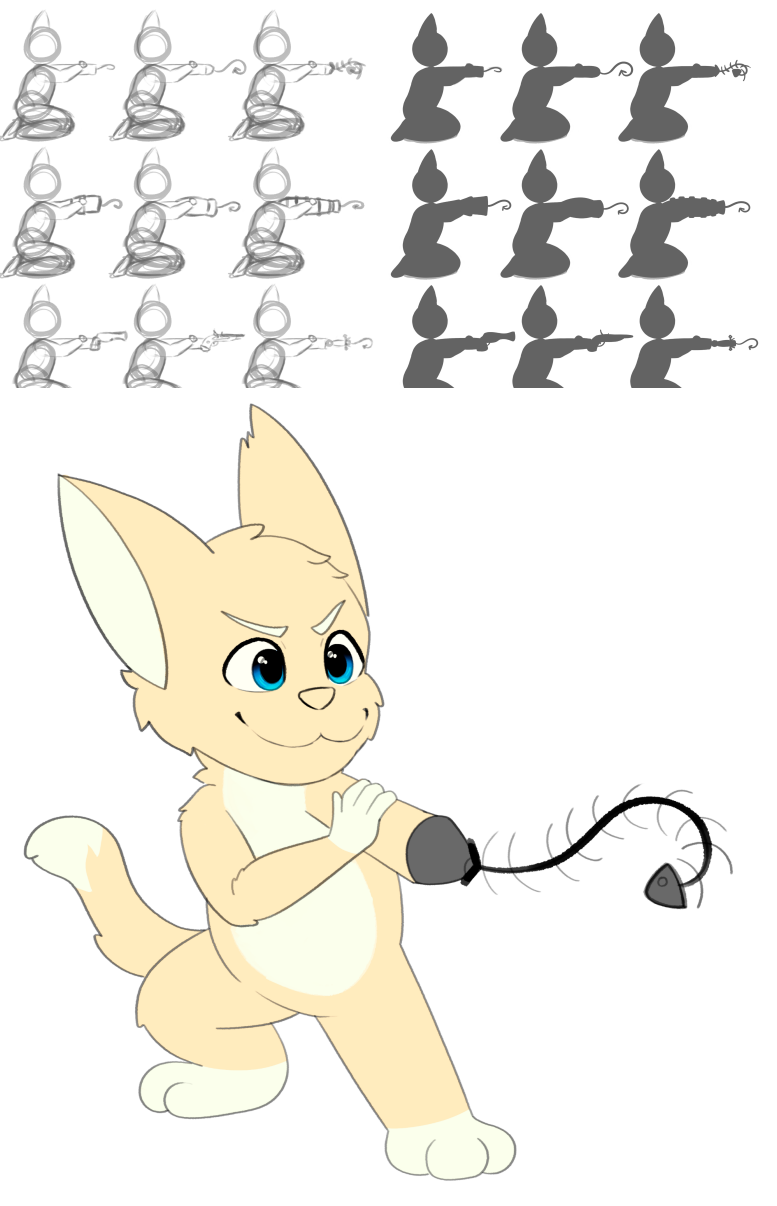 Also we have some news in developement: We started working now on the climbing mechanic instead of the fighting mechanic because this will have priority right now. We also finally finished and fixed the general hooking mechanic.