Ahoy, briney deep is calling again for updates on our adventure!
Today we would like to introduce you to the combat system and give you a few updates:
Combat system:
Here we have a kind of enemy that runs around freely and fast to block your way. The standard version only blocks the way, but there will be a variety of special forms of this enemy that can take multiple hits or shoot with a blowgun. We're still thinking about how to display this opponent's lives!
The important thing about the opponent is: He can only recognize the player as soon as he is on the same level as him. If the player is on another level, they cannot see it and walk away.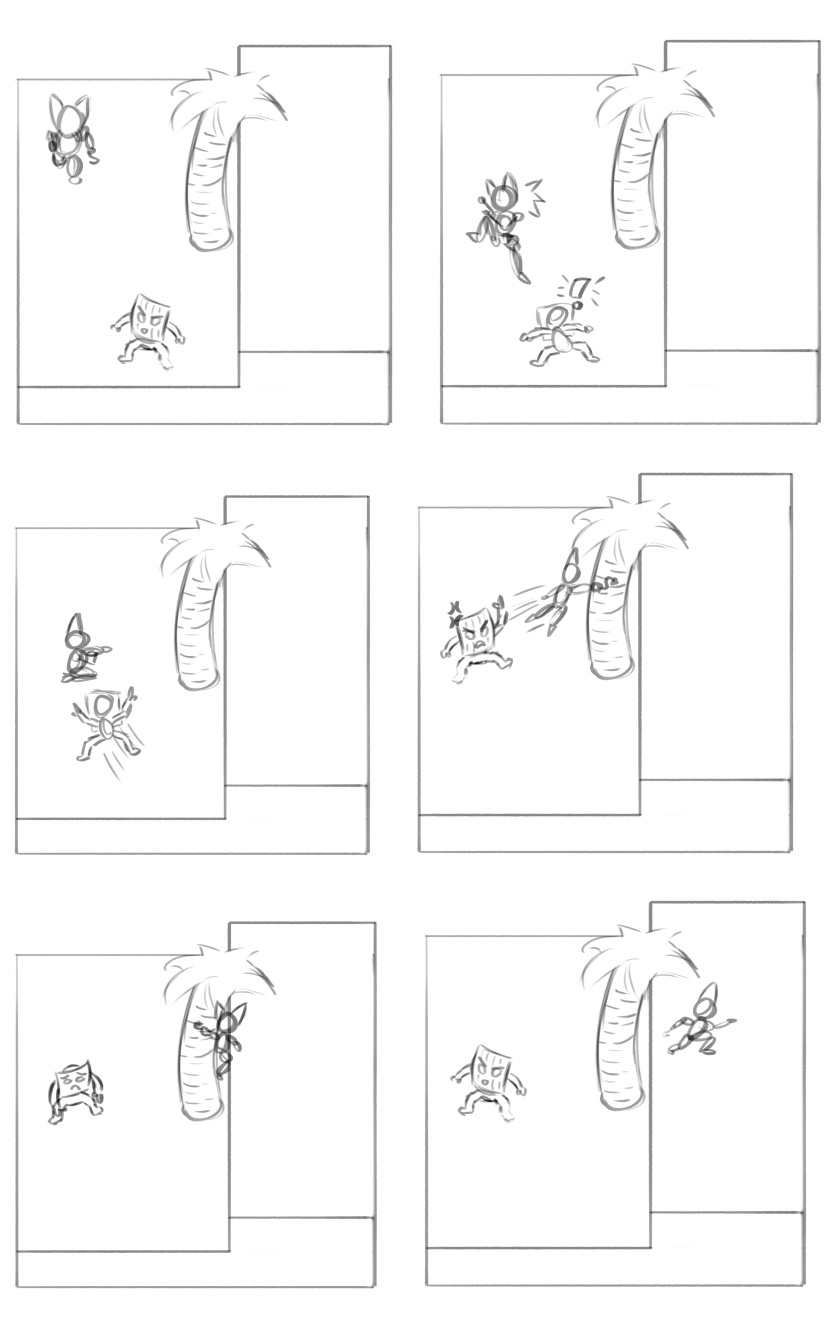 News:
We now have a halfway working hook mechanism, but it still has a few problems.
The hook can now be shot at the point visible in the video and the player moves there. However, we still have a few problems that do not make the hook very user-friendly, such as the length of the hook not always being right or the pointer, which often causes bugs. In the next few weeks we need to perfect this mechanic before we can start developing the next one.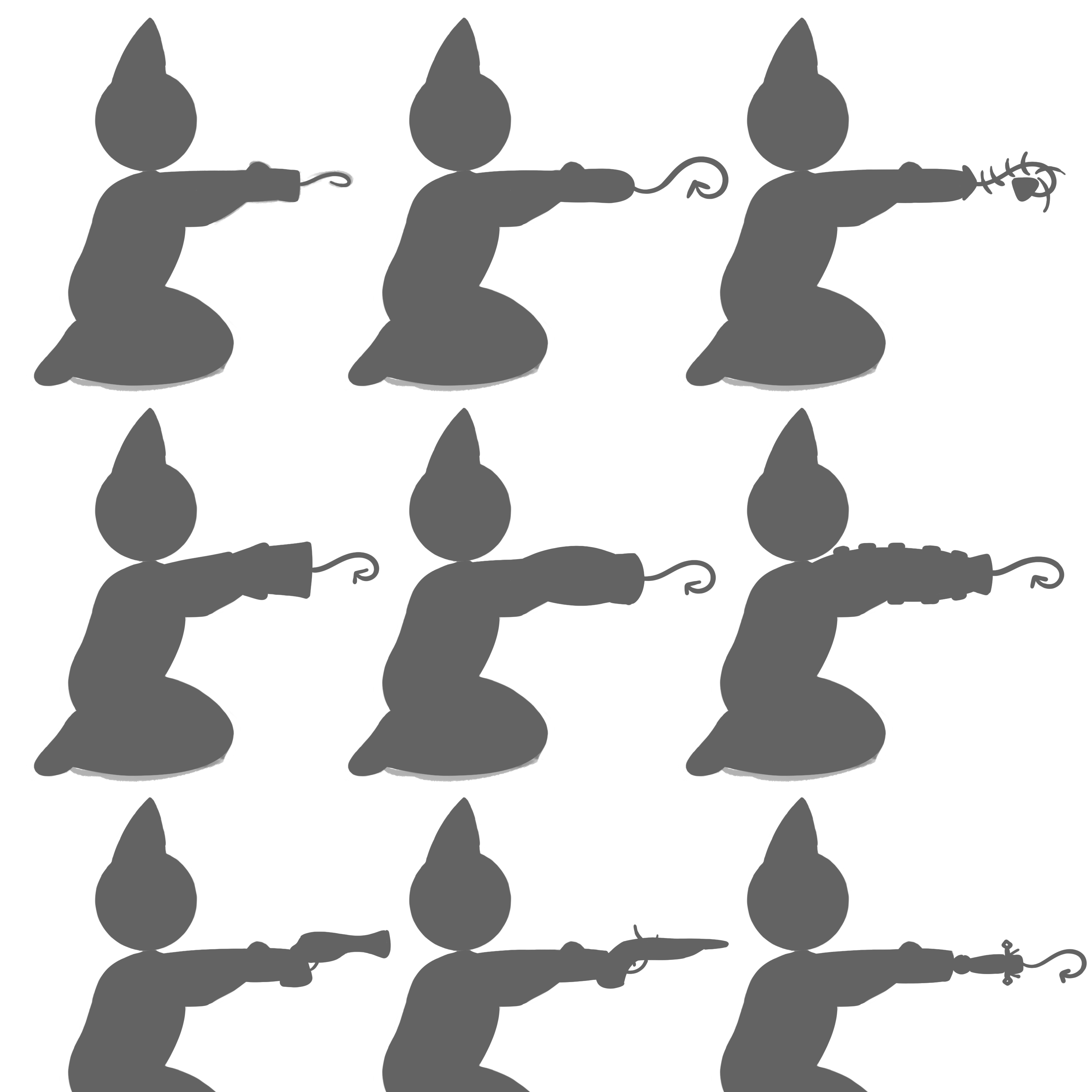 Our artist has been working on both the enemy concept sketch above and the character outline this week. We're still trying to figure out what body shape and traits are most attractive to players and how we can anchor the mechanics in the cat's design.