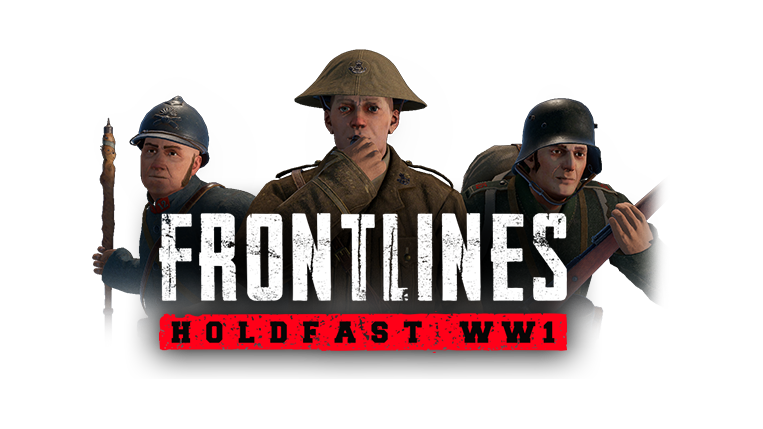 Prepare to march into the Great War in Holdfast: Frontlines! A total-conversion DLC releasing for free as a show of thanks to our beloved community.

In the same update, we'll also be dishing out graphical improvements to the game's Napoleonic front. Stay tuned as there's plenty more in store for Holdfast! Look forward to the release of a new faction joining the battlefield later on this year.

Get involved with the community on Discord. Play on the 17th of February 2022.

discord.gg/holdfastgame
Those wishing to go the extra mile, we kindly ask you to help us share/like the Frontlines video on Twitter. We're most excited to continue growing the Holdfast community and with the release of Frontlines, our outreach efforts and your help, we can make this happen.



Share on Twitter



- Anvil Game Studios

Refleax, Rycon, Dreas, Wrexial, Walki, Cameron, Jackson, Rejenorst, Harper & Storey