Hello everyone and a big welcome to the new followers!
As we are nearing the end of the year we believe it's about time that we make a short announcement regarding the lack of media and updates in general.
---
Let me introduce myself:
My name is Rick (a.k.a. ZeroComfort) and I'm mainly in charge of Art including but not limited to environments, props and UI; I also work on Gameplay, Story and do UI programming on the side.
The reason for our silence is that we have been steadily finishing the prototyping stage of the game, including the essentials of programming and content.
Aside from just programming and content we've also been working on a new level that will be present in the final game.
Today it's my pleasure to show you our new HUD, which I've been working on.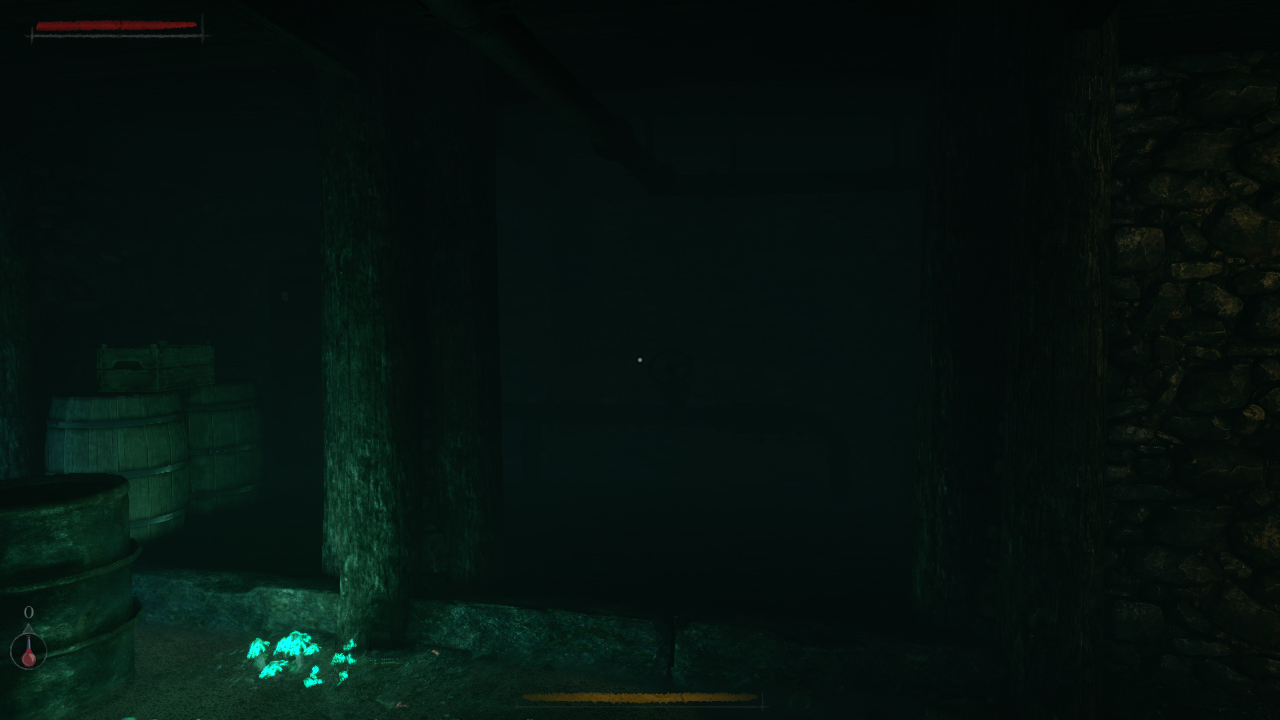 As you may or may not know, HUD stands for Head-Up Display and is the player's only visual link to important information that is contained in the player character (e.g. Health).
The most difficult part about designing and implementing a HUD is the fact that you want it to be visible, easy to read and readily accessible, but not obtrusive.
And not to forget, you want the HUD to fit the style of the game.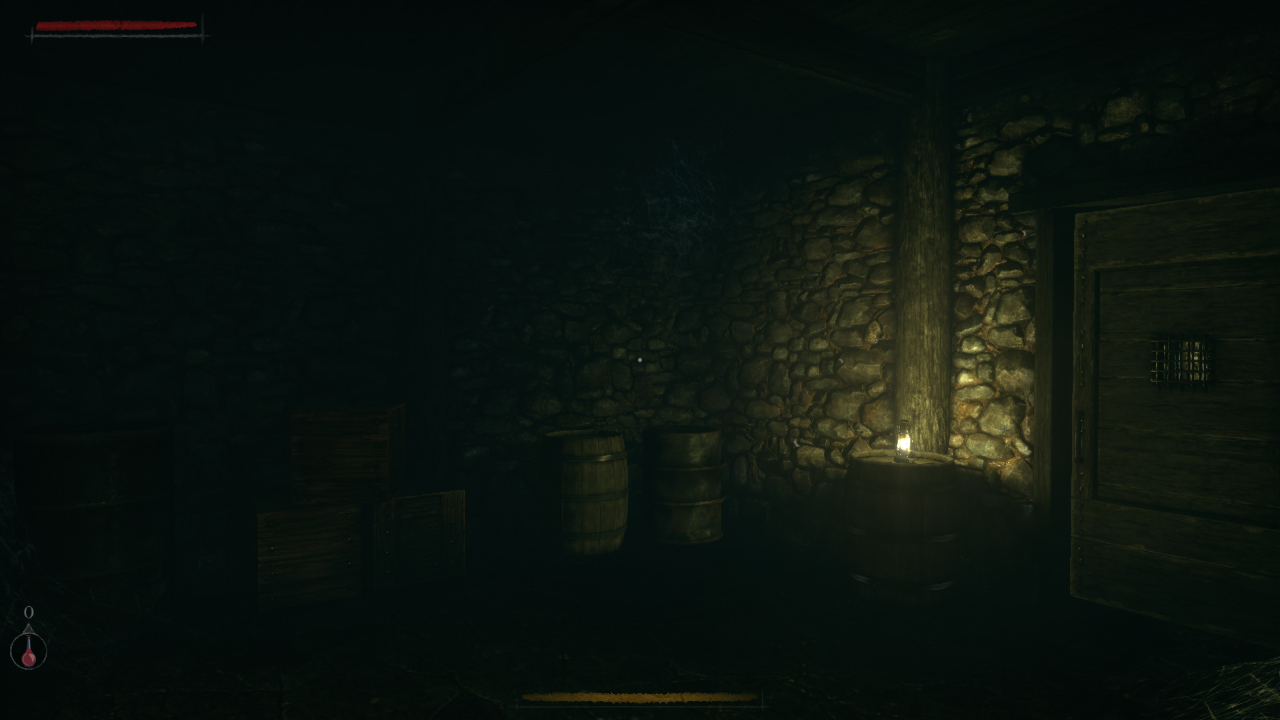 The previous HUD didn't provide enough functionality and didn't properly fit the style of the game.
Our new implementation is a minimalistic approach of sorts, featuring only basic info and only at the times it's sensible to show it. But of course the player can show all the info at once with the push of a button.
And we chose to use bars representing the player's vitals, which are easy to read and we display them in a style reflected by the game's locations.
---
Thanks for reading and we hope to provide you with more news from now on!
And as always don't forget to follow us on IndieDB, like our Facebook page or follow us on twitter and we would really appreciate it you would help us spread the word about Lethe!