Haberdashery found its way into Atlantic City this passed weekend at the FIRST ever GameACon 2015! This convention was filled with awesome games, informative panels, great people, and even a little gambling!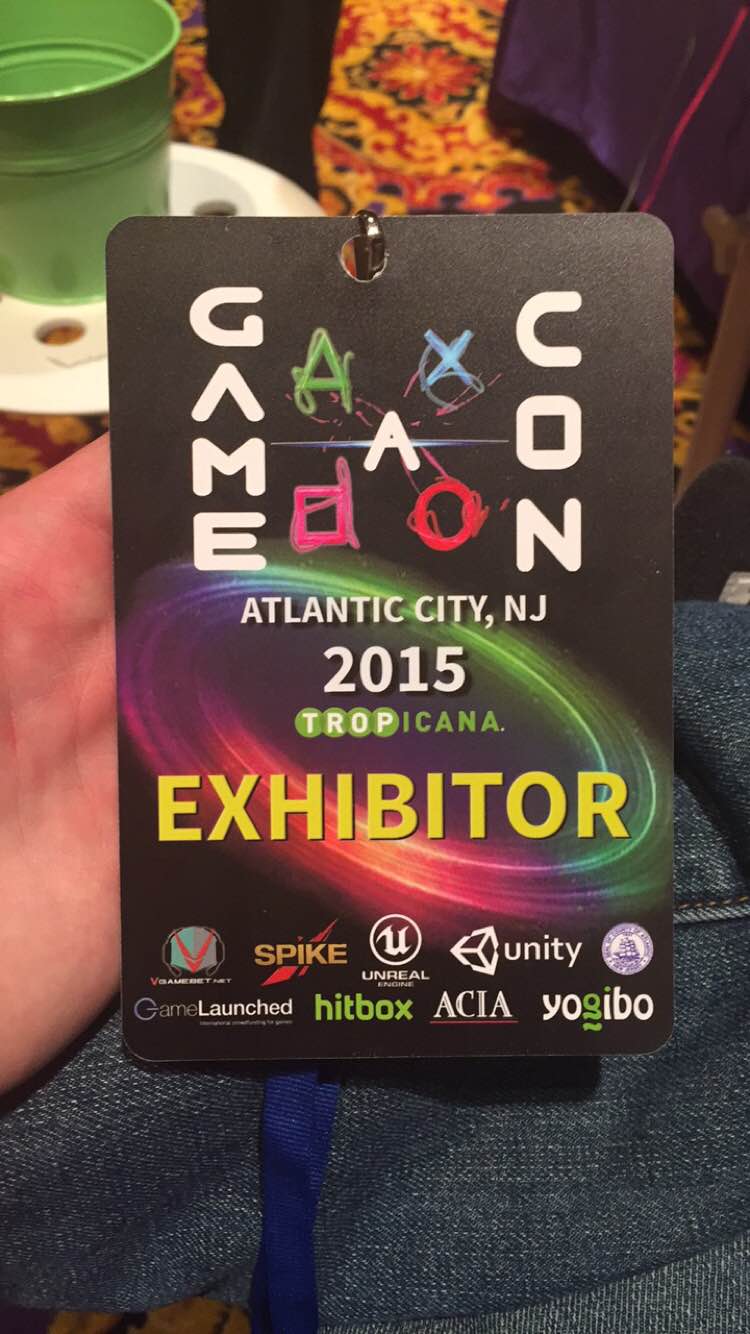 Super classy GameACon Exhibitor badge!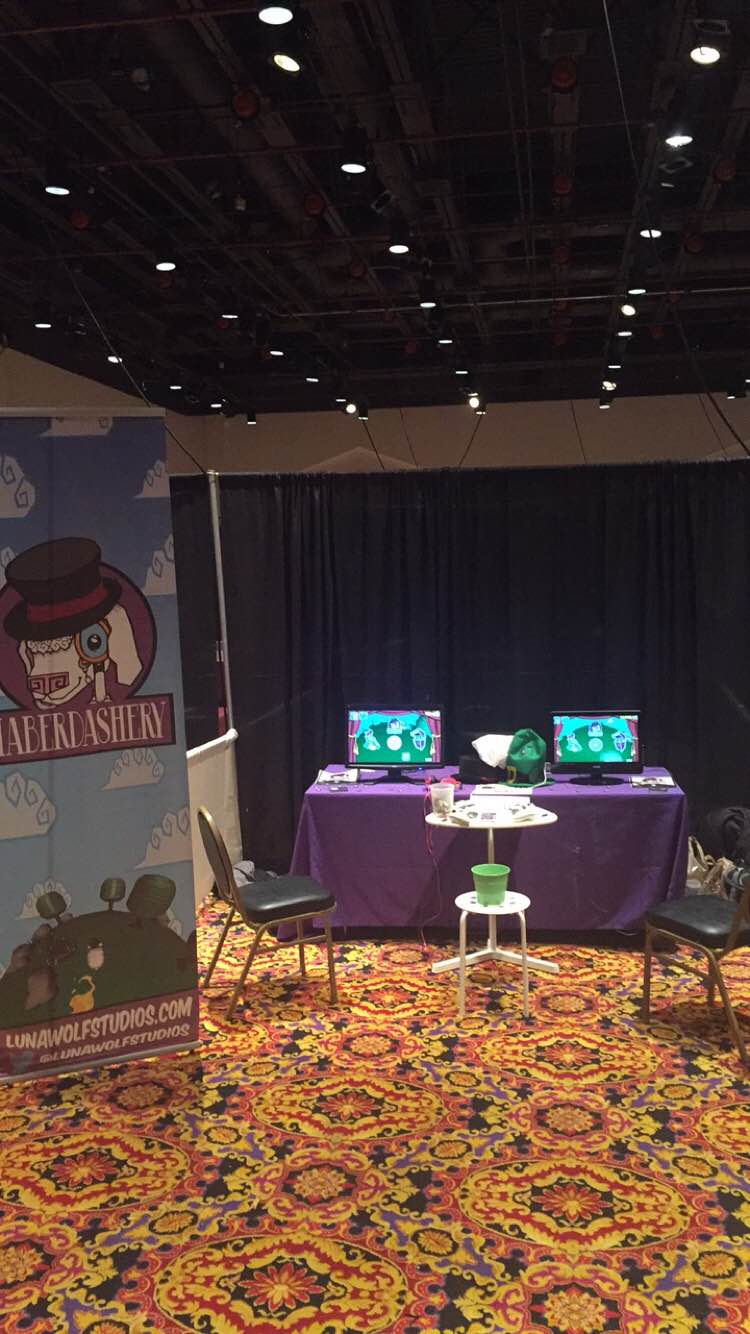 Our 'Haberdashery' booth at GameACon! We got to hang out and meet a lot of awesome attendees!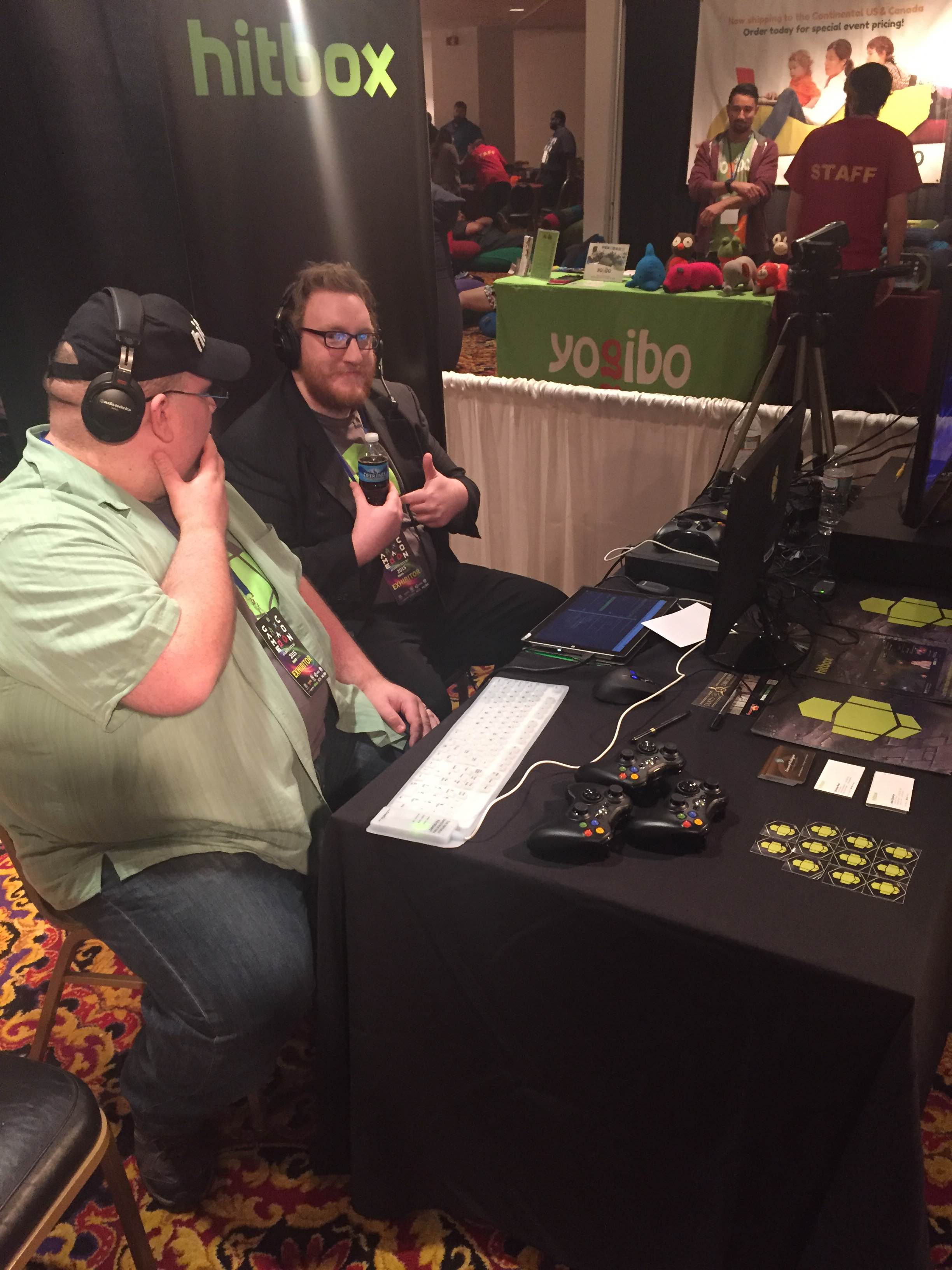 The friendly folks from Hitbox TV live streaming Haberdashery on their channel!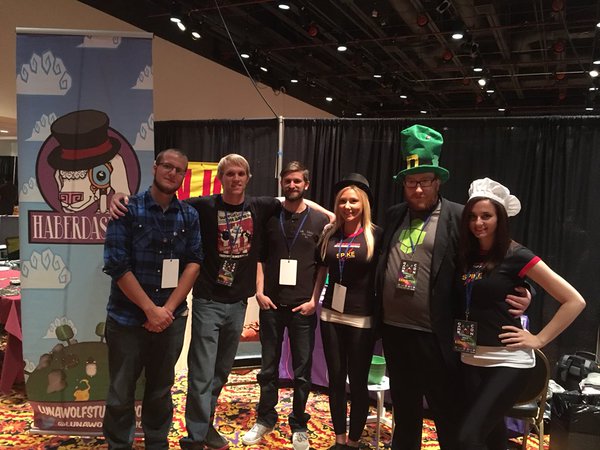 We even managed to pull one of GameACon's sponsors Spike Energy into the hat action!
Overall GameACon was a great time and I definitely can't wait to go back next year! Everyone was super nice and we got to meet some really awesome people. Thanks for reading!
And if you haven't already be sure to check out Haberdashery available now on iOS and Android!