We're pleased to announce that after a little more than a year in Early Access and four major updates, the 1.0 version of Guntastic is now available! Make sure to check out the launch trailer below.
Let's see what's new in this update.
New Stage: Fornost ⚔️
Most levels in Guntastic feature a single environmental trap that can be activated to spectacularly frag your foes. That's nice and fun. But what about having TWO traps in the same level?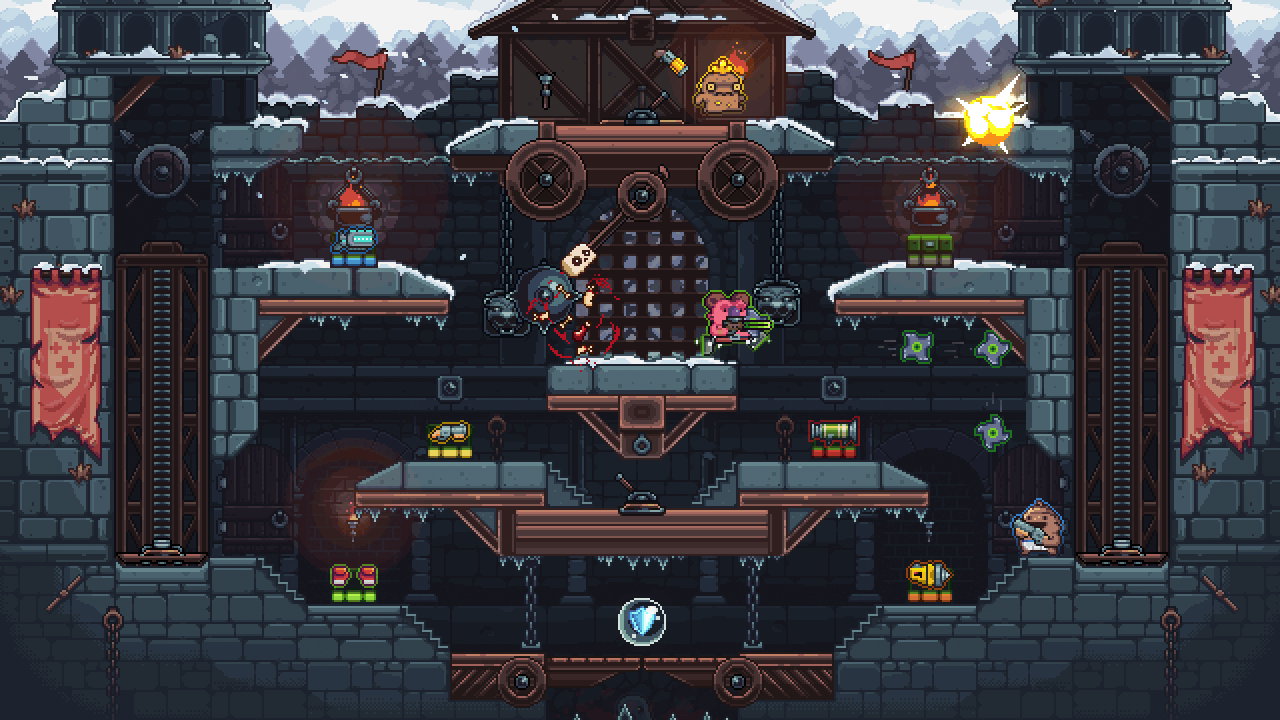 Setting the level in a medieval castle felt as the natural next step. In Fornost – any LOTR fans out there? ;) – you can control the high ground by activating the big-spikey-ball-shaped-thing at the top.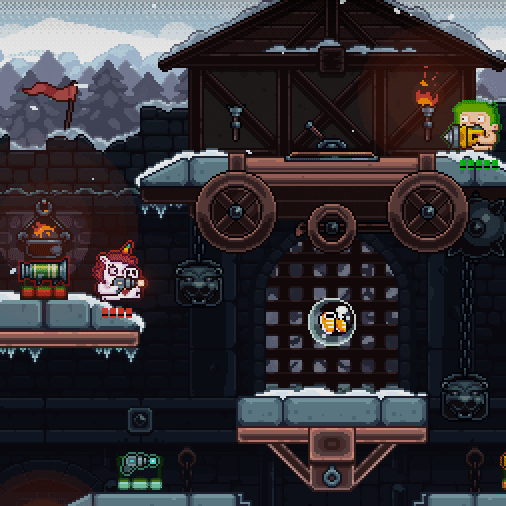 Also watch out for the trapdoor at the bottom!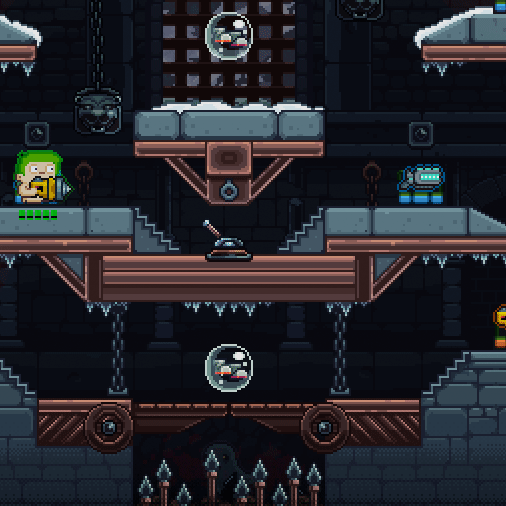 Make good use of the traps to unlock the new Game Of Traps achievement. As with all the levels in Guntastic, Fornost also features its own original music track.
Color Correctness
Guntastic heavily relies on colors to identify who's who during matches. In this update, the game gains a new accessibility setting that should hopefully make the experience more accessible for players suffering from color vision deficiencies.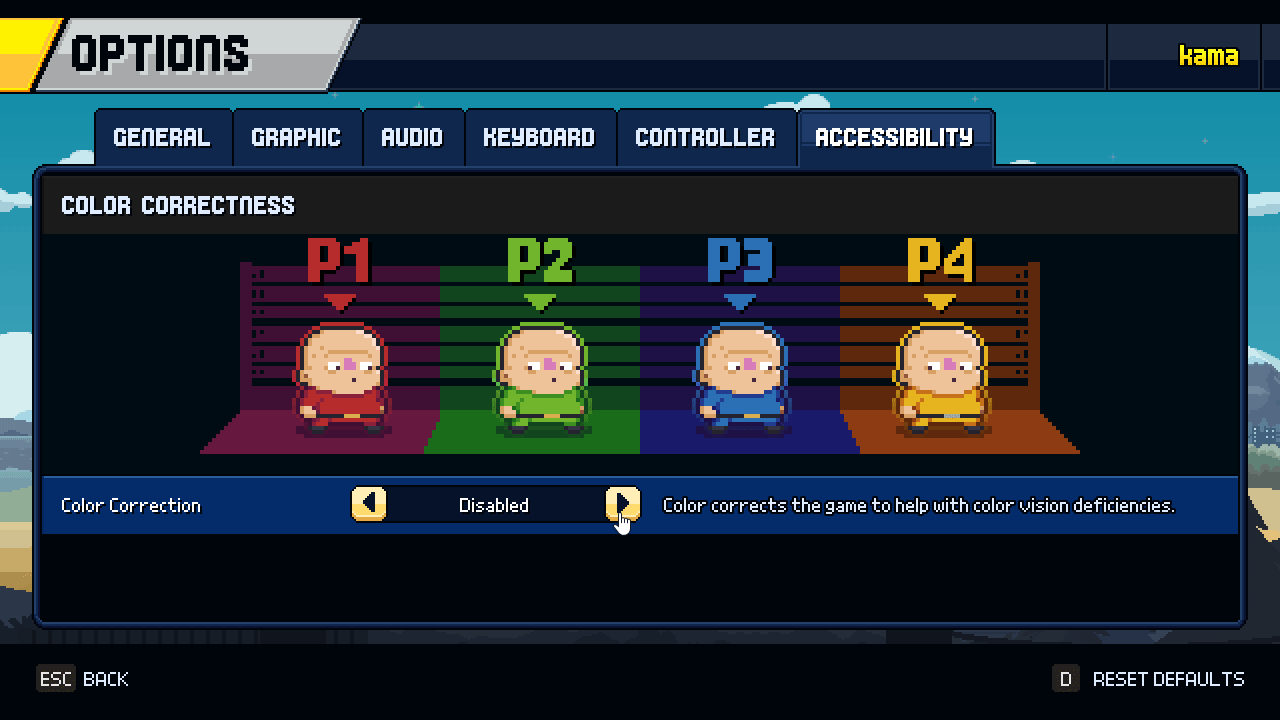 Soundtrack Now Available!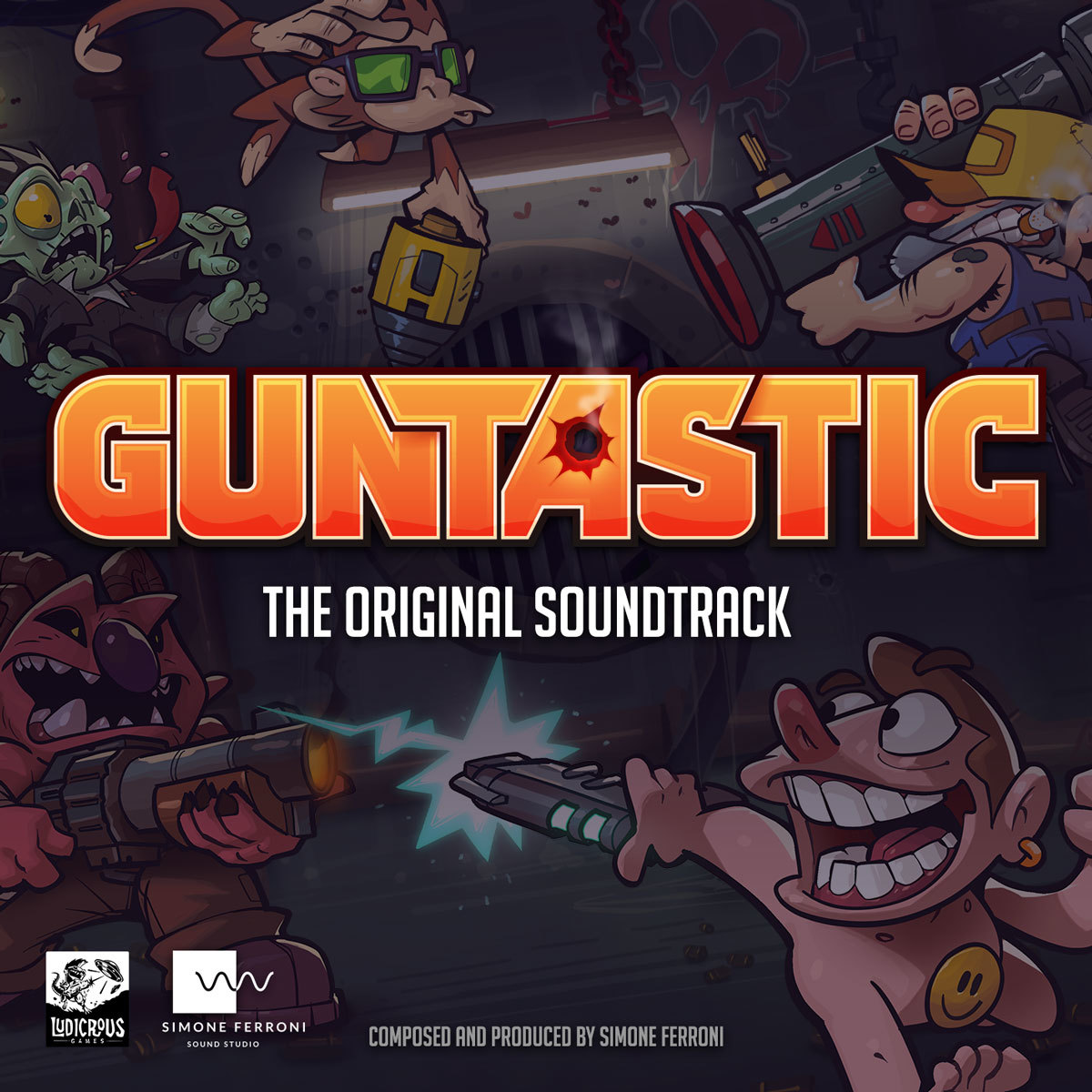 The Guntastic original soundtrack is now available on Steam, Spotify and Bandcamp. Make sure to check out this post where Simone talks about music production for the game.
Additional Improvements
A lot of effort went into polishing the game. In particular, a lot of nasty crashes related to low level systems – such as rendering and audio – were identified and fixed.
Fixed a crash during level load between rounds.
Fixed a crash during level load between rounds.
Fixed a crash when running in DX11/DX12.
Fixed various crashes related to the audio thread.
Steam: added support for playing offline.
Changed the way awards are assigned at the end of the match so they're easier to get and added a new Consolation Prize award.
Fixed Woodchuck Lumber Inc. music being played at a lower volume.
Fixed camera shake animations not being played sometimes.
Fixed level lights no longer affecting characters.
High Voltage: added screen shake animation when activating the dam generators.
Fixed screen shakes and controller vibration being disabled by default.
Fixed powerups being visible for a moment at round start.
Improved how controller disconnection dialogs are displayed.
Fixed being able to resize the game window below the native pixel art resolution.
Fixed various bugs in the server browser screen.
Minor UI fixes.
Last But Not Least...
...thanks to everyone who played Guntastic and shared his feedback during Early Access! The game wouldn't have been possible without your help. See you in-game!