Guntastic is a fast paced couch and online arena brawler with comically violent, one-shot one-kill battles that last for just 25 seconds – after which anyone who's still alive is forcibly eliminated. Explode your friends in this frantic homage to the 16bit coin-op games of the past!
Are you up for some quick arcade action?
The game blends fast gunfights with an over-the-top pixelated art style and retro soundtrack reminiscent of the coin-op games of the late '90s.
Players face off in hand-crafted, dynamic arenas using a vast arsenal of weapons ranging from timeless classics such as rocket launchers and shotguns to driller-heads that pierce through walls, cute walking bombs, energy guns and more. Power-ups become available shortly after a round begins, granting special temporary bonuses to players who are quick to pick them up.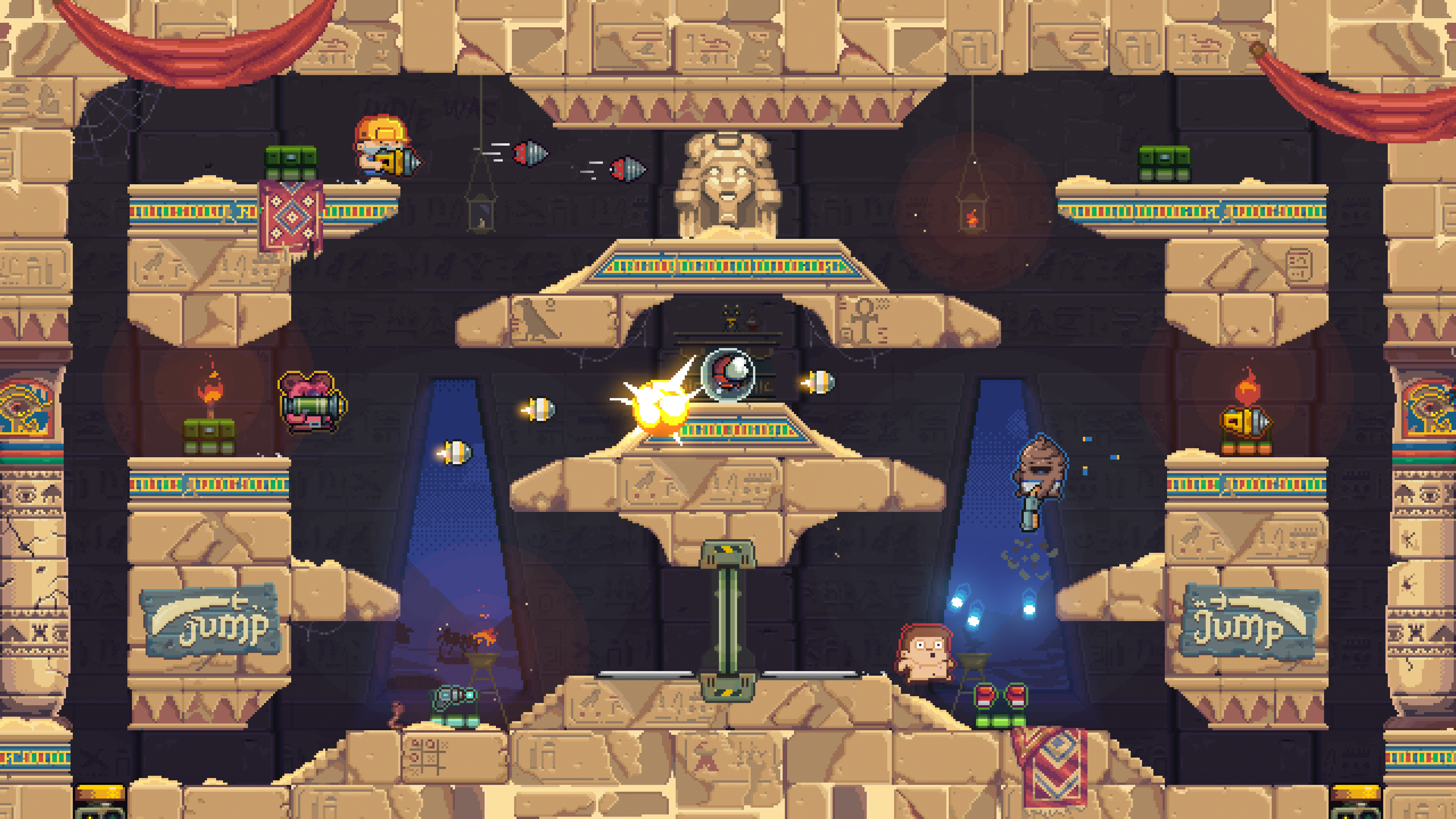 Learning the basics is as simple as it can get (you literally use just three buttons) – mastering the game is not. And with a kill tally at the end of each round, Guntastic quickly becomes very competitive!
Features
Fast-paced, one-shot one-kill combat.
Choose from a vast arsenal of weapons and power-ups to wreak havoc on your foes.
Easy to learn, hard to master gameplay.
Although the basics are easy to pickup, Guntastic offers rich gameplay possibilities so that two matches never play the same.
Single screen, 4-players online/local multiplayer.
Challenge up to three friends in local couch games or compete against people from around the world in online multiplayer matches.
Retro and over-the-top visuals and soundtrack.
Everything in the game is reminiscent of the 16-bit era, and was born out of our love for the video game and movie classics of the past.
Hand crafted, dynamic levels.
Use the environment to your advantage: most levels feature dynamic elements that create spectacular ways to frag opponents!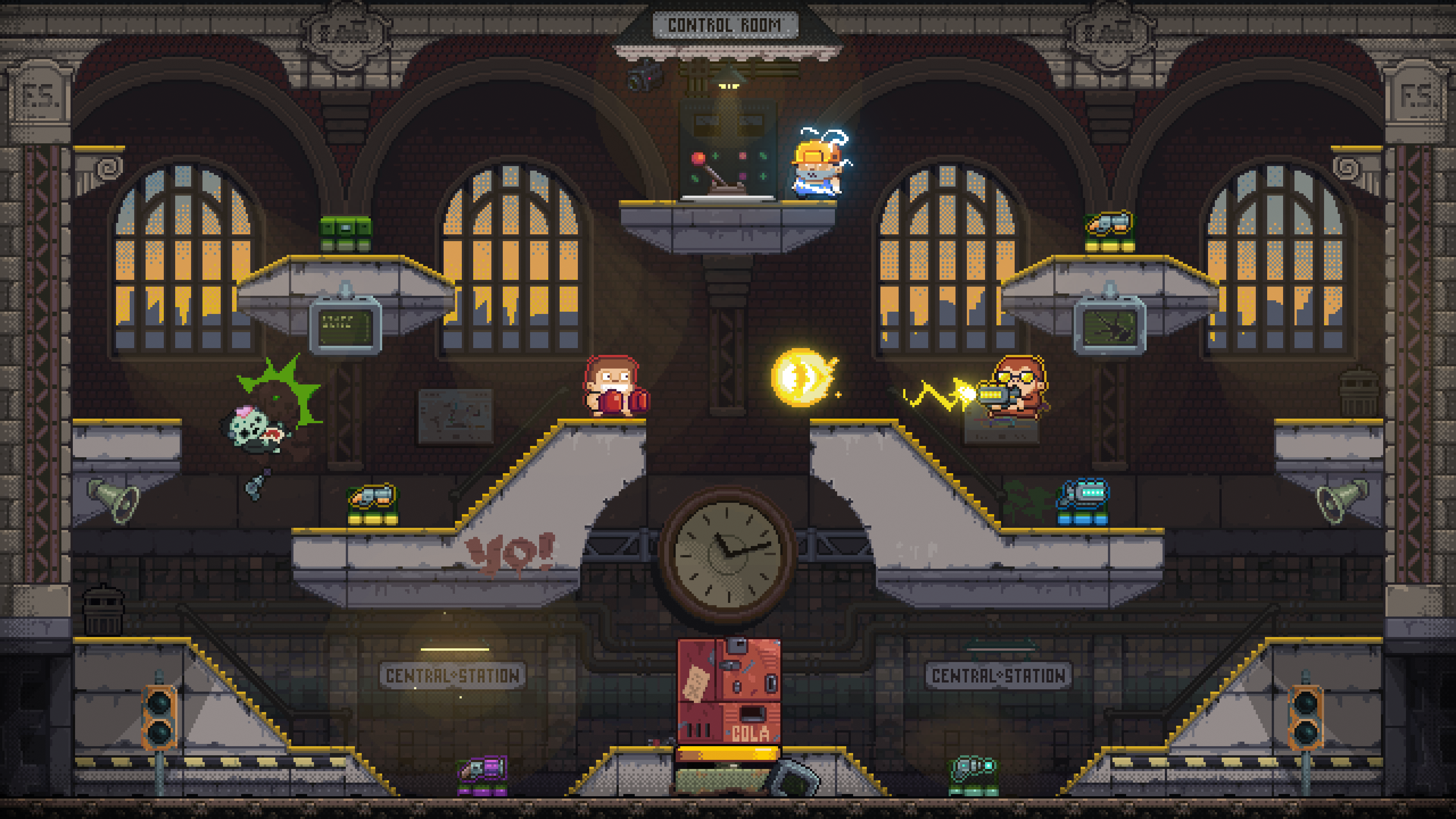 About Early Access...
The idea to launch in Early Access came after the experience we had with last month's open beta weekend, during which support from players was overwhelming and feedback amazing (some of the suggested features are already implemented or being worked on!). Early Access is the natural next step to reach a larger public and increase community involvement.
Guntastic releases today on Steam for PC and Mac, with a Xbox One release scheduled for 2020! So, are you ready to join the 25 seconds club? ;)