What's new?
Hey everone! We're still hard at work with Cathedral, and we have a lot of exciting things coming up. We've finally been in a position where we can start growing our team, and I'd like to introduce both a few new pieces of pixel art and music, as well as our new team member, Victor.
New sprite artist
This is something we're really happy about, and have wanted for a long time. As a small startup, we haven't really had the budget for it until now, but we've finally hired a new sprite artist! We've teamed up with Victor Da Fonseca Leão who is also the lead artist for the game Möira by Onagro Studios. If you haven't seen it, you should definitely check it out: Moiragame.com
We're thrilled to have Victor with us, and we've already started updating older graphics and sprites.
New Miniboss
So, presenting our new Gargoyle, Bram the firstborn (Yes, there's somewhat of a naming theme behind our gargoyles). Aron has been working on a really cool theme for the Gargoyles, while I (Eric) have been working on AI, state machines and level design and Victor provided the animations and character design for it: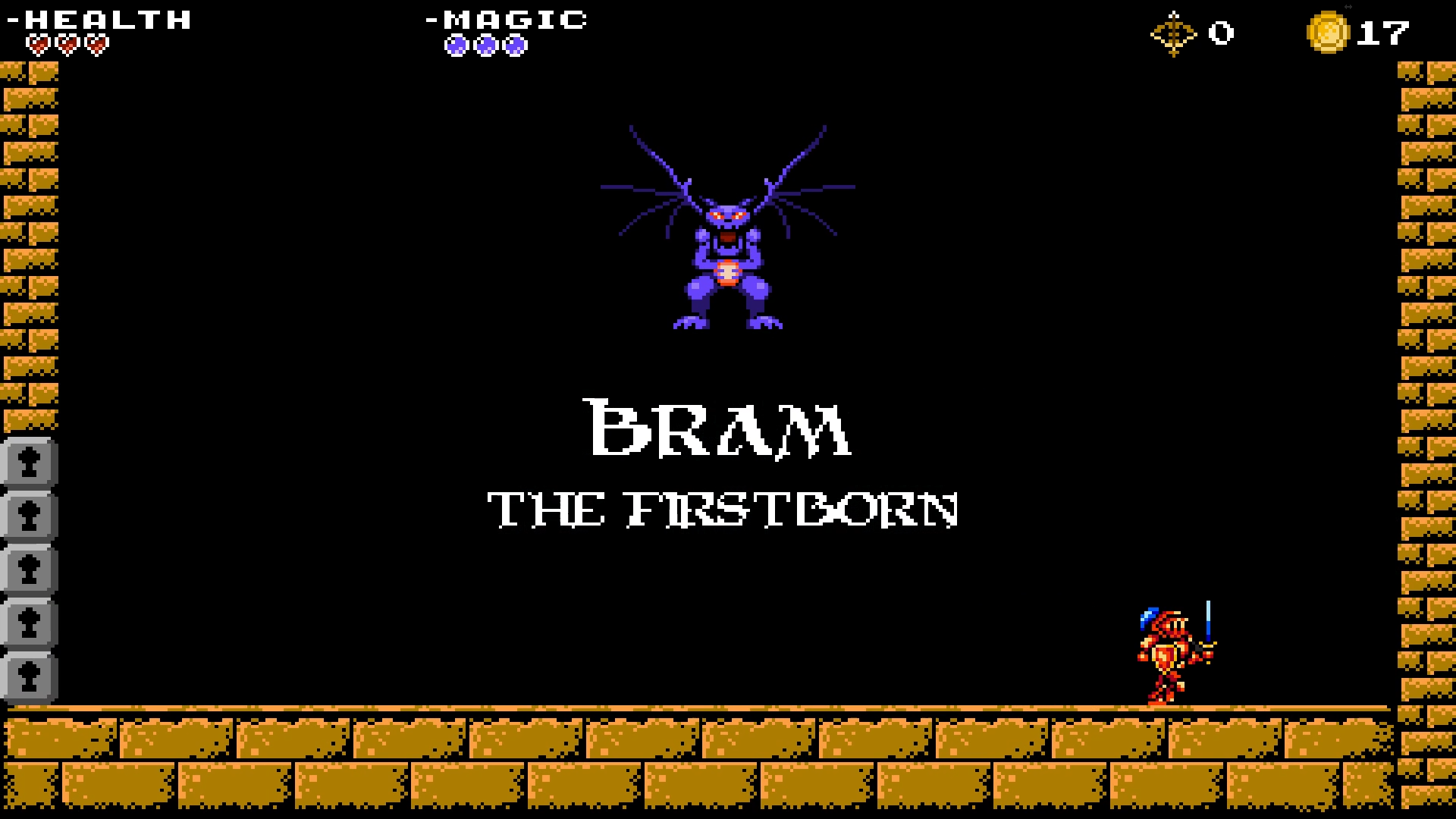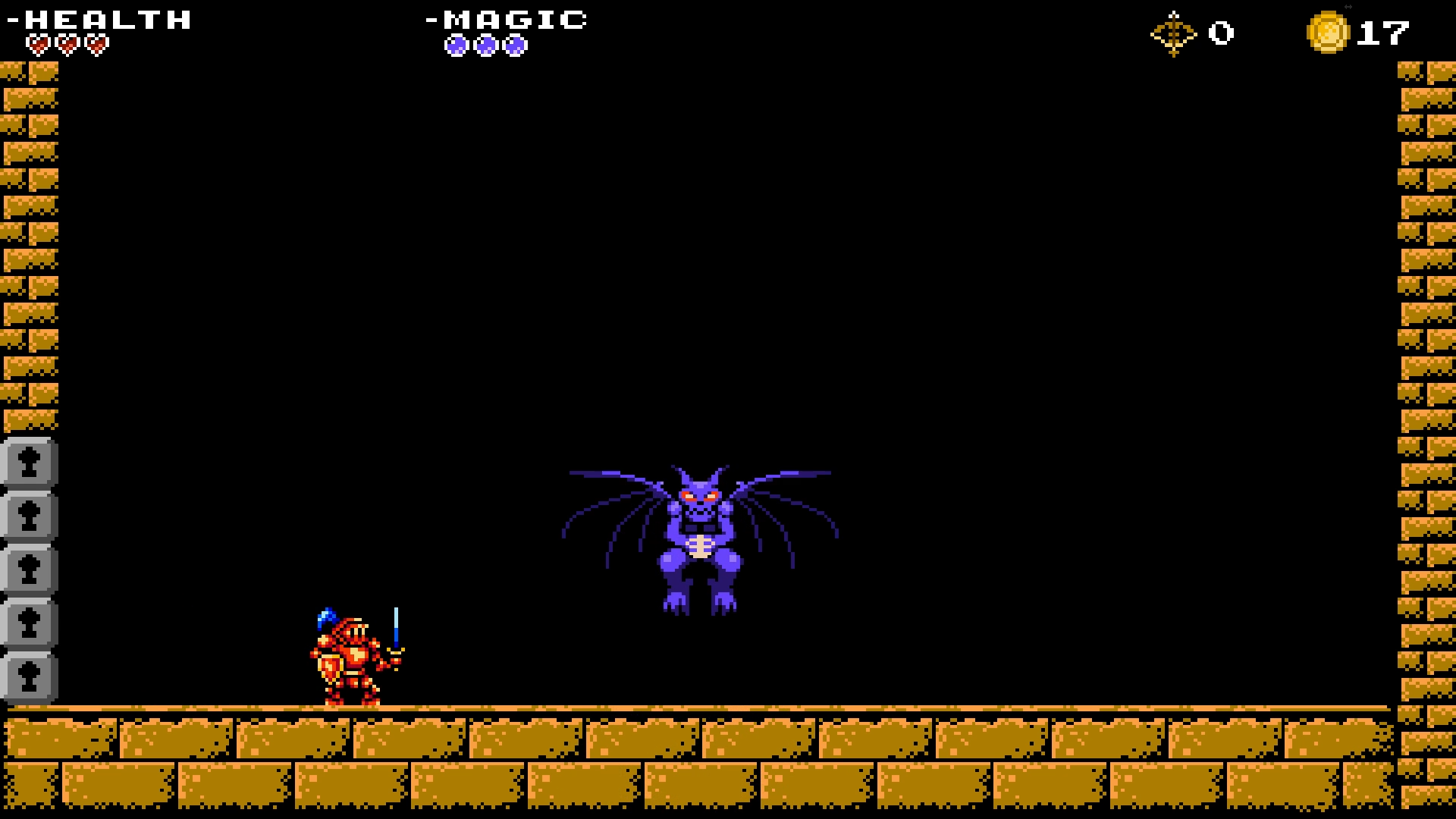 And here's Aron's theme, "Gargoyle Galore" too:
We have a number of these gargoyle minibosses hidden throughout the world. The first one is encountered as part of the main quest, but the others are hidden throughout the world, and you'll have to go scavenging a bit to find them. Fighting the gargoyles are optional to complete the game, but we promise you'll get something nice out of doing it ;)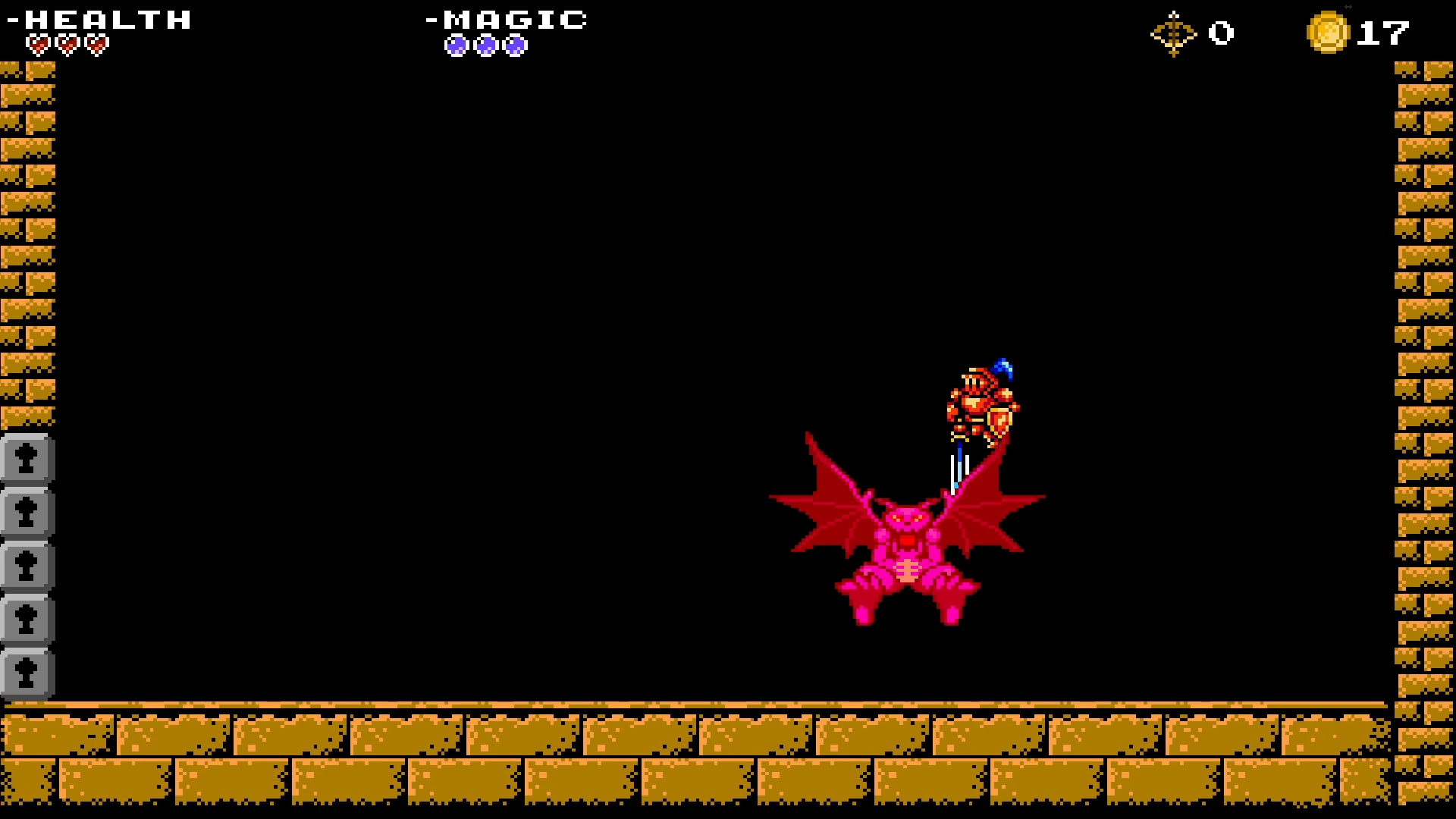 Main character revisions
Our main character has finally gotten a much wanted design upgrade from Victor: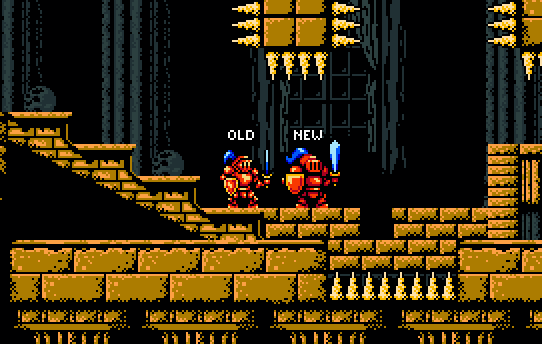 The main character's appearance has changed and been tweaked a bit back and forth over the last year and a half, and it finally feels like we've nailed the style that we want. You can see that it's definitely the same character, but the style is a bit different. In general, we're going for somewhat of a "Ghoul's and Ghosts"-kind of style on enemies and the player, but in a NES palette.
New virtual resolution
Since the start, we've had a native resolution of 512x288 (a 16x9 resolution) and then scaled up from there. One effect of this has been that the character has felt very small, and the stages has had a lot of extra space. This took some design effort, but we've reduced our resolution to 400x240 instead, giving much more of a NES-feel. Enjoy a couple of minutes of gameplay from our current build here:
Nordic Games conference
If anyone wants to hang out and talk gamedev and game design, the Decemberborn team will be in Malmö on the Nordic Games conference for the Indie day the 20th of May in Malmö, Sweden. Let us know if you're there!
// Eric Lavesson. Founder and CTO of Decemberborn Interactive