Thanks to the amazing support from the community and Steam users, Foxhole has been officially Greenlit after 1 week!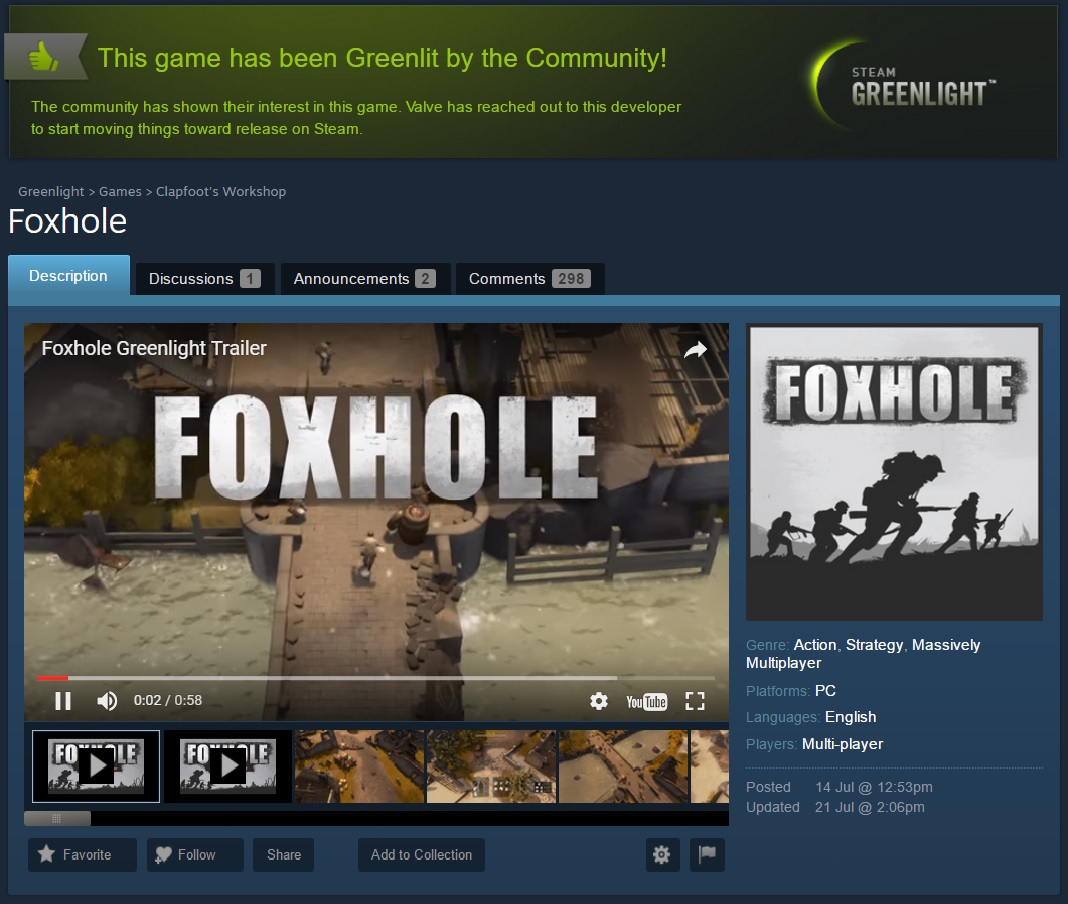 Here are the final statistics from our campaign. It doesn't show it here, but our final ranking on Steam Greenlight was #7. Much higher than we anticpated!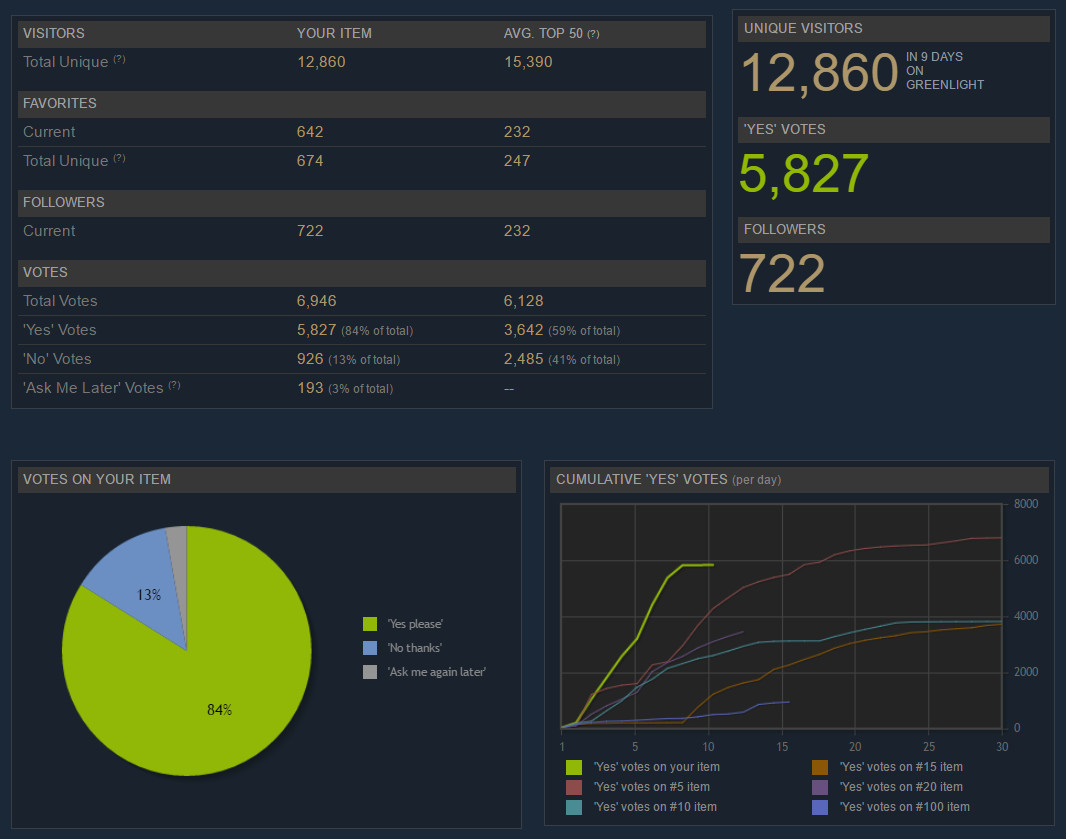 We're now proceeding to get our Steam store page up. Stay tuned for more news!
When we launched our Greenlight campaign a week ago, we also released our combat prototype for download for free (you can grab it from our IndieDB downloads section). We really weren't expecting a lot of users to download it, since it's a stand alone .exe installer (vs being on Steam) and the setup experience was somewhat clunky. We have been very pleasantly surprised that over 34,000 people have downloaded the prototype in just a bit over a week! We've also seen an average of around 20 simultaneous active players on our live server over the last few days. Here is a graph showing our downloads numbers from our installer file hosted on Amazon S3: