Inmates in Prisonscape (and in real life prisons, too, I'd reckon) love gossip. The stories that these people tell about each other can also make them a target of hate and violence or raise them to a great reputation amongst other inmates. Because most of the NPC's in the game have unique pasts, crimes and stories, we decided to build an extensive dialogue and gossip system which can be used by the player to get information about the NPC's and their past.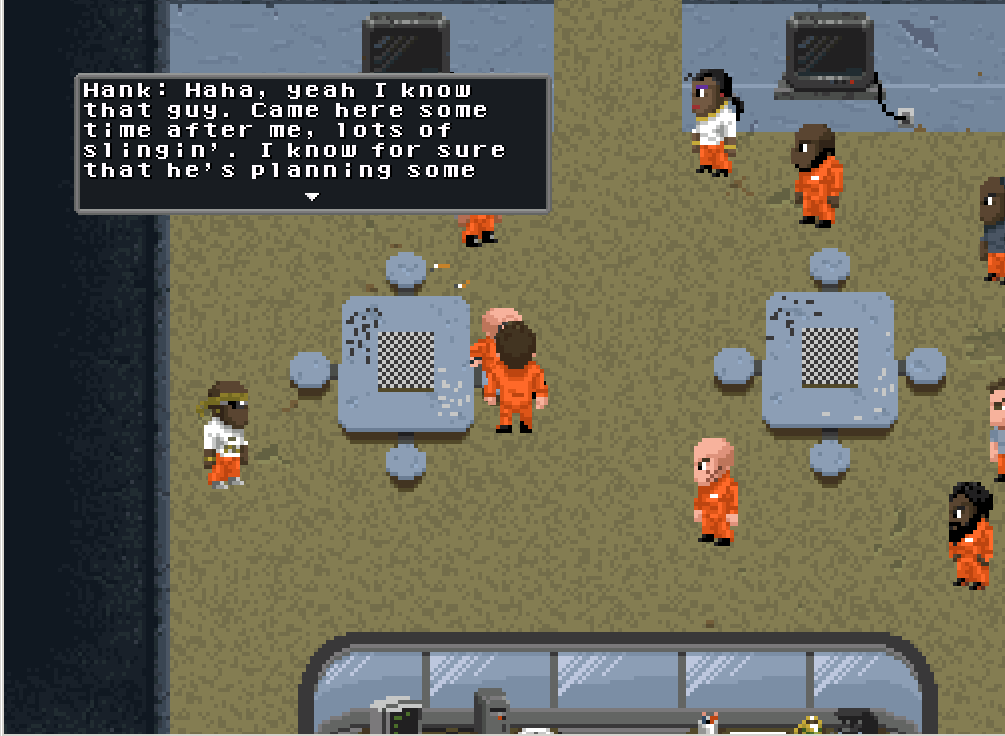 The system itself is very simple - each inmate has some stories to share and they'll be happy to do it if the player is in good relations with them or the faction they're part of. Some NPC's will of course lie to you, as some prisoners tend to. The player can also spread rumours about some inmates, making them lose reputation within their own factions (this might come in handy if the player wants to fight that inmate but doesn't want the faction to get mad at him). Gossiping is affected by the player's Intelligence stat.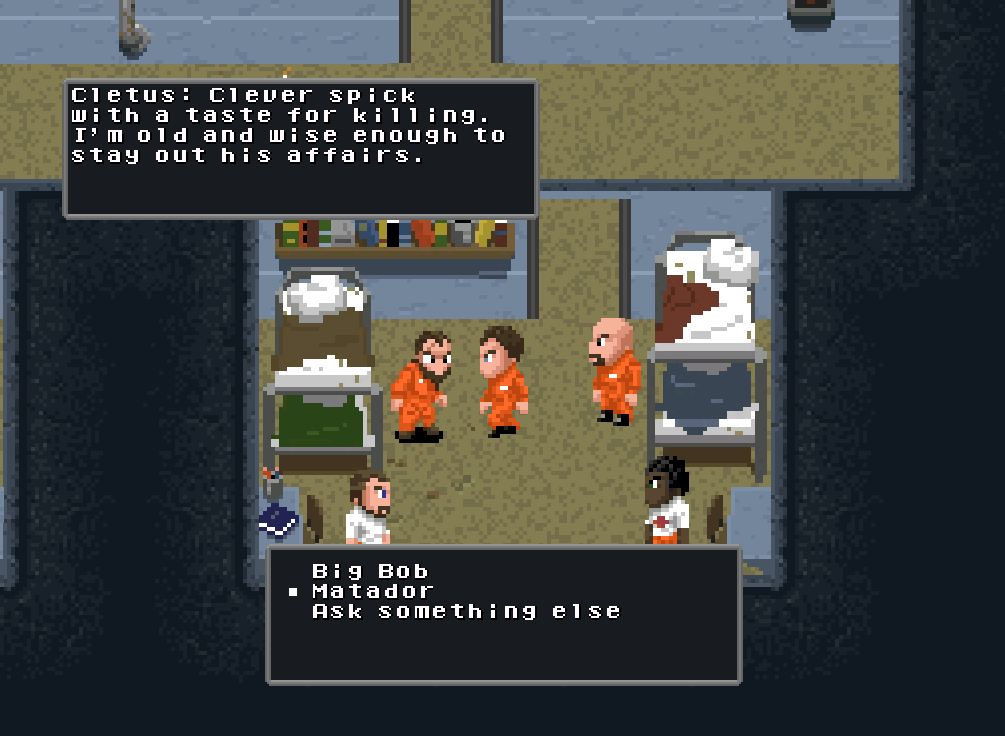 The player also needs to pay attention to what he's saying to certain inmates. These choices often cannot be reversed and they might result in some dramatic changes in the player's social relations with other inmates and guards. This also applies to fighting - aggression towards the wrong guys at the wrong time will lower your reputation and put you in the infirmary and probably in the hole, too.
This means that it takes only one turn to screw up your game completely by making stupid choices. Nintendo Hard!