Gojigaboga has reached its last alpha phase a few weeks ago. Our next milestone is set for the end of August and will be our first beta. That means all gameplay features will be implemented and all that remains is tweaking and bugfixing.
Interaction
World interaction is something Gojigaboga has been lacking for a while now. Our environment somehow always got ahead of the gameplay code. But now we are catching up in the gameplay department, some of the new interaction features include: cutting padlocks, breaking open doors, replacing fuses, pulling levers etc. This has added a lot of feeling to the game, it feels more like a game now compared to before. Those of you who have played our early alpha versions know that there wasn't a lot to do other than exploring and avoid getting killed by the antagonists. This has changed for the better.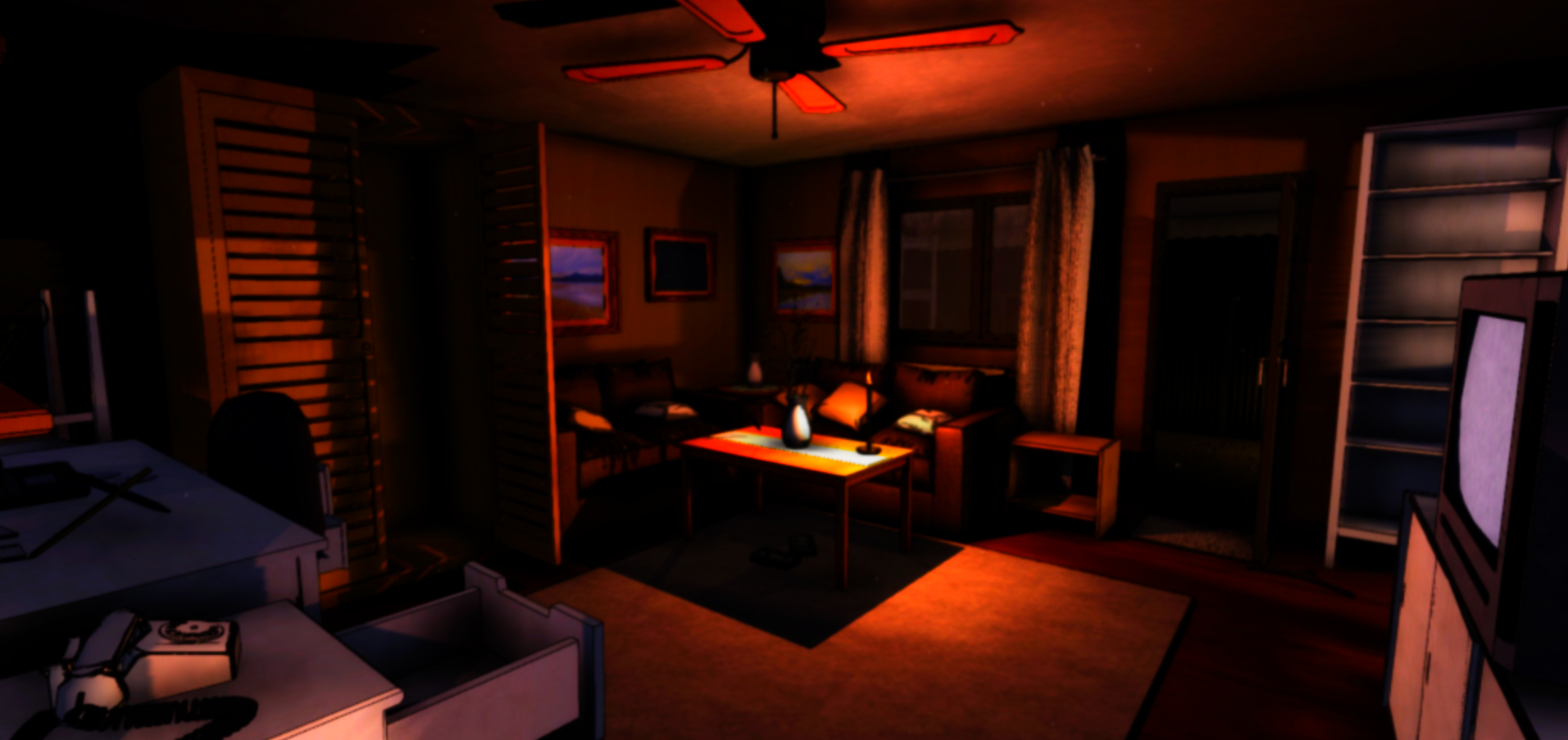 For instance, in this room you can do the following things: light the candle(already lit now), pull the curtains, turn off the tv, switch on/off the fan, open/enter the closet, open the drawers and loot several items.
Antagonists
Speaking of the antagonists, we have added two more antagonists to the game totaling three antagonists. They have different personalities and movement types making them feel unique. We also plan on adding a new AI system to the beta to make them feel more alive. When they enter a room and they will investigate and visit a few several points-of-interest in the room. More on that system later when it's done.
You only counted two antagonists in the pictures, right? That's because we are saving our last antagonist. She can only be encountered in the basement and will carry a special weapon... follow us on social media to get some clues about who she could be.
Hiding spot
The following pictures shows a hiding spot. The closet is a perfect hiding spot as you can still see out while hiding, just remember to close the door. But don't think that you are completely out of harm's way in a hiding spot. The antagonists will be trained (by our programmer) to open such closets.
That's it for now, we have to continue working so we can get the beta ready in time! As always, stay tuned and follow our development on social media, twitter, instagram, facebook, youtube