Hello everyone!
We promised you some big news a while ago, so here we go. In our last article we told you that we changed our game to a full 3D world and 3D models but with characters in 2D and a 3rd person camera. After a lot of discussion and thinking we have now changed that slightly again... Gojigaboga will now be played in first person allowing full freedom of movement. We felt it was necessary to really give us the feeling we were looking for in a survival horror game.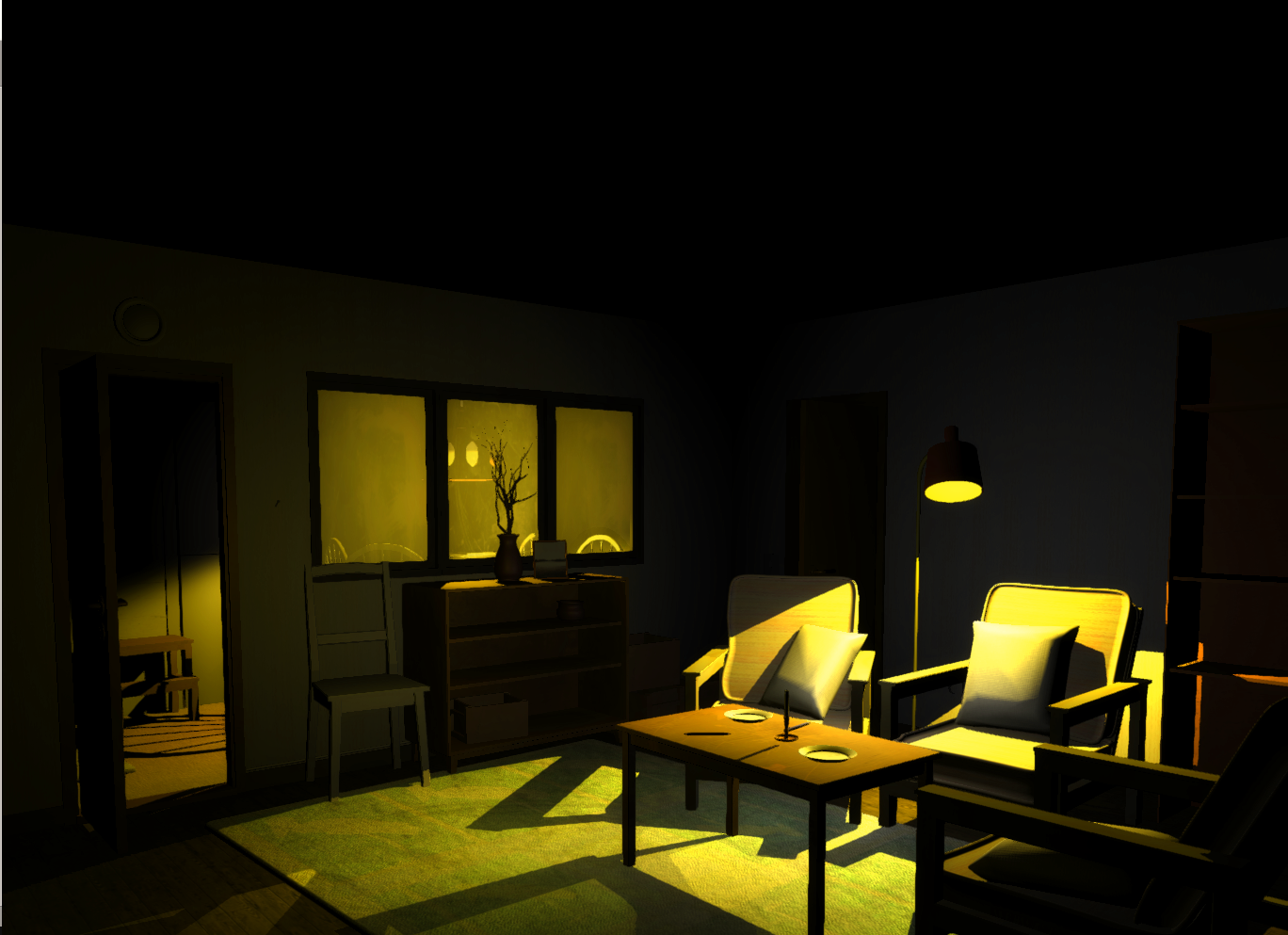 All interaction in the Gojigaboga will be done by the actual hands of the character. Things will not magically open and close, there will be a actual hand opening that door or drawer. We hope this will give the player a feeling of depth and connection to the game world.
The environment in Gojigaboga will consist of an apartment complex complete with elevator, stairs and of course fully designed apartments. Each apartment will have its own history and style for the player to explore. Our art style will still be the same as before: Cartoonish with a touch of realism, we want a simple graphic style with simple models.
Currently we are in the process of level design and gameplay coding. The overall layout for the apartments is almost done, but most of the apartment interiors are yet to be done. Although the first apartment is coming along nicely as you can see in the screenshots. In the gameplay department we are working with the hand-to-world interactions, opening doors, drawers etc. Hopefully we'll have a gameplay teaser for you soon.
That's all we got to tell you at the moment, thank you for reading our article. We appreciate any feedback you might have. Please follow our development on Twitter and Instagram if you want more frequent updates. Until next time, stay safe and enjoy the real living world until you can have ours.