Hey Everyone at IndieDB,
We have had a massive influx of interest since showing the creatures and further progress with the buildings and it really is amazing so a small thankyou to everyone for the support.
This week has been fairly busy we started working on a test environment we can throw things together and first up we created 2 grass textures that would be predominant the idea behind having different versions is to help with the diversity in the engine these are further changed in engine by overlapping flowers and grass. The first two textures we made were these: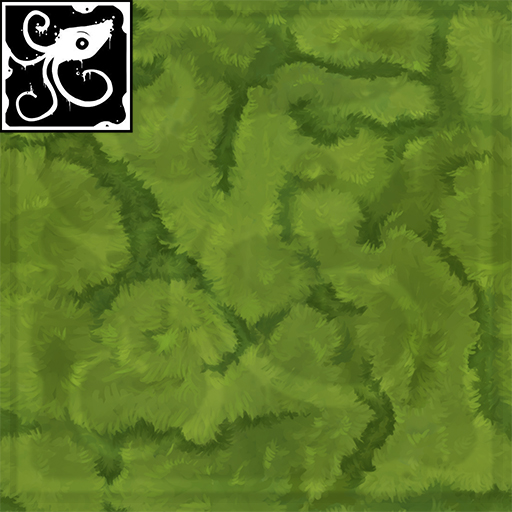 then the second one which is just more of a yellow grass to help break up the one flat colour of green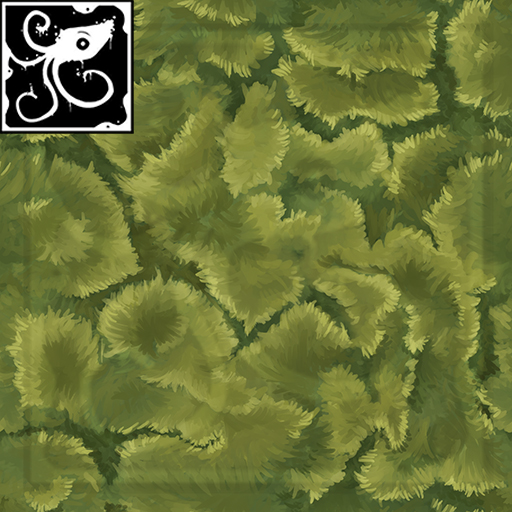 Then we looked at creating grass and adding some sway to make it seem just that bit nicer and then worked on a water shader which still needs some work but its a good start. We also added in lots of visual lighting and fx to start getting the look of the game down, in the pictures you can see we have depth of field and fog effects we have also added in light shafts and lens flare when you look up into the sky and generally made things look nicer then the default setting.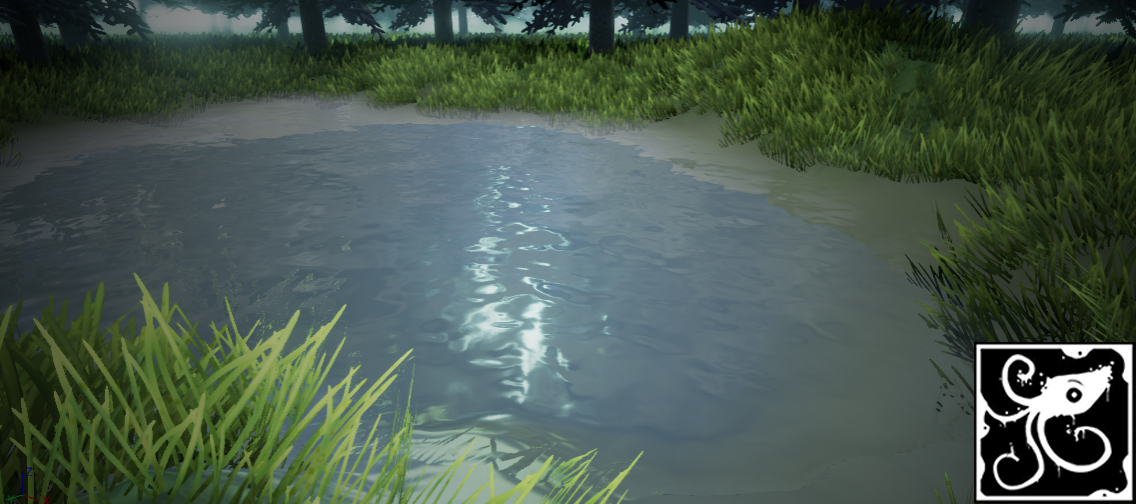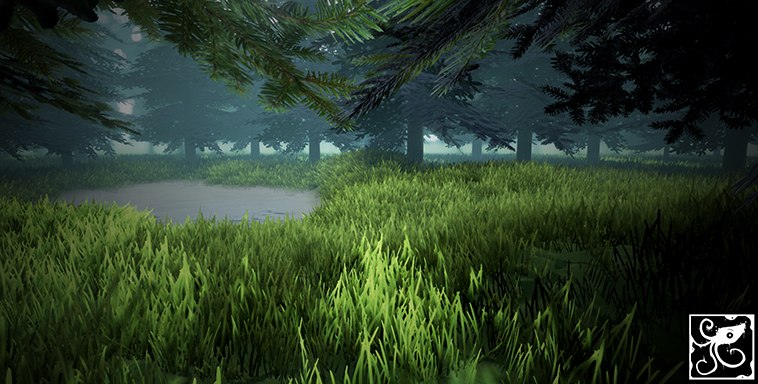 For this week we are looking at implementing the mechanics around interacting with companion so there should be a fairly big tech update showing off everything we have in place, its really cool seeing this slowly come together and once we have the mechanics in place we plan to start putting in the companion and get the main character concepted.
All in all a busy week and a busy week to come. i hope you all have a great week
Kind Regards
Squid Inc