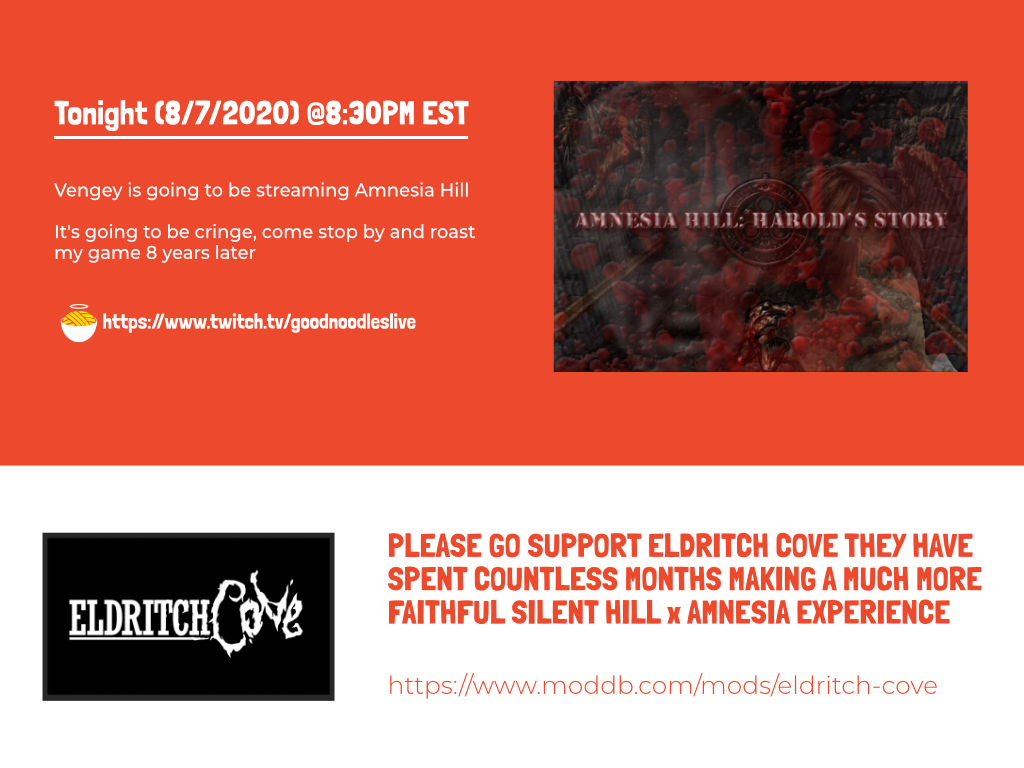 LAST MINUTE ANNOUNCEMENT
This is a last minute announcement, but I wanted to get the word out there. Tonight at 8:30pm EST I will be streaming myself going back through Amnesia Hill. Cringing and all the like. Come join me come roast me.
GO SUPPORT ELDRITCH COVE!!!
With the announcement out of the way, I want to direct all of you fine people to Eldritch Cove. An Amnesia mod much MUCH more deserving of the title of a "Silent Hill" x "Amnesia" experience. Please give them all the support you can give. They just released the full version of their mod on the 5th!