Delayed!
Ugh, 'tis the season for everything! Life sometimes gets in the way of game dev. Yeah, I know rough. Apologies for the late news update, but don't worry! Four Realms is still in progress, let's check out whats new.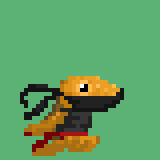 Animations
Yes, I've still been working on animations. I enjoy it and am getting slightly better at it, I just wish it was going towards new content. On the plus side I'm about 75% of the way through this monster task, almost there!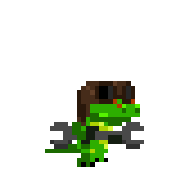 My personal favorite is the new Racoon Thief!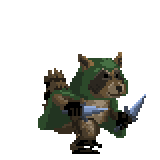 Wrappings
I've been busy wrapping up the game in a shiny new UI/HUD. Unfortunately the new demo won't be ready for the holidays, but it's looking good! Check out the new map screen, desaturating the map really makes it feel more balance and the new buttons look so nice!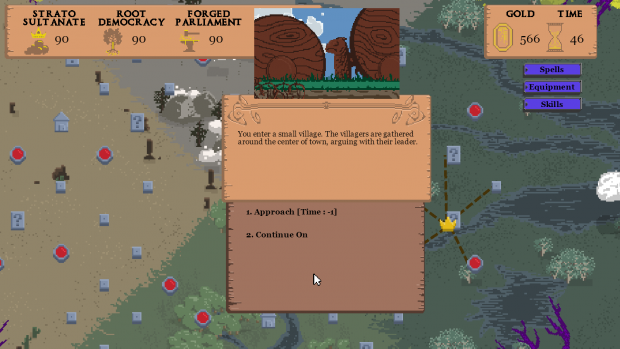 Here's a look at the new character select screen, can you spot the new features?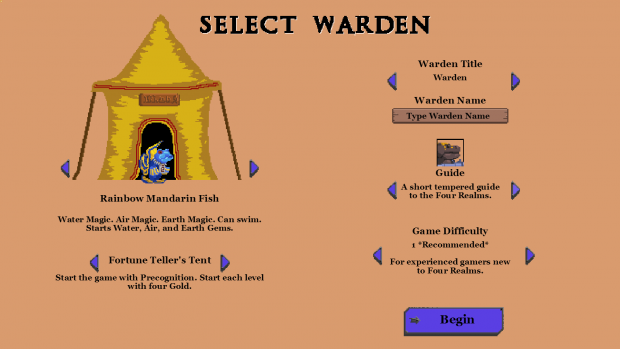 If you've been following you know I started some of the work on the new HUD design right after the Kickstarter. I've just taken it further and spread it throughout the game. Four Realms now sports a nice 1366x768 resolution so that took some adjustments. Fancy new buttons, larger text, better backgrounds, fade ins, etc. Look at the new Objective Fly In! The new HUD tied with new animations is really making the game pop!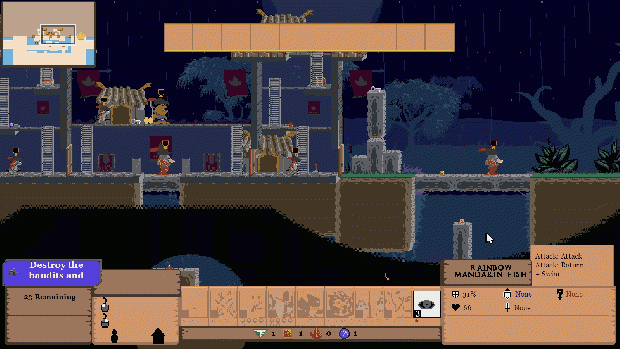 What's Next?
Hang in there! Next is the last batch of animations and a new tutorial. Then I'll have delivered all the major improvements as promised since the Kickstarter, I'll also put together a nice new demo package. How long? Maybe a month to a month and a half.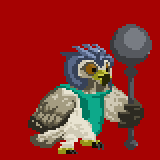 As always, thanks for reading! All questions and suggestions are welcome!
-Del