It's been a long journey, but Gerty is new officially fully released with version 1.0! Thanks to all our Early Access supporters for their feedback, suggestions and bug hunting!
Gerty is now available for purchase on:
If you want to "try-before-you-buy", check out our demo on Steam or DRM-Free on IndieDB.
Release discount - 30%!
To celebrate our release and the holidays, we're putting Gerty up for a -30% discount. If you've been waiting for your chance to buy the game, it is!
Rogue it up!
If you've already been playing the game in Early Access and have been itching for an additional challenge, we've got something new for and exciting for you. Introducing: Rogue mode!
In Rogue mode, we bring Gerty closer to its roguelike roots with the following changes:
No automatic health regeneration
Randomized & limited item purchases at Forges
Randomized Perk selection
Think you're up for the challenge?
What is Gerty about?
Exploration
Dig by hand or utilize your weapons in various ways and explore alien planets to your heart's content.
Combat
Fight your way through hordes of aliens with your upgradeable arsenal and show them who's the boss.
Items
Power up and upgrade your gear with high-tech tools & weaponry.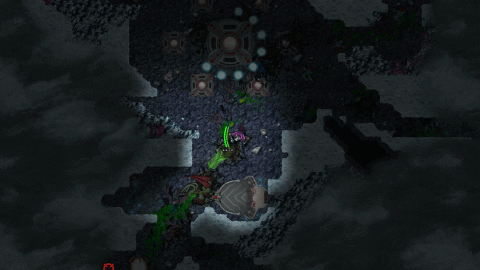 Perks
Level up and become more powerful with a wide selection of Perk power-ups.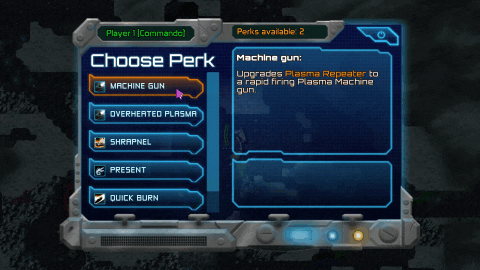 Activatables
Investigate alien Runes, Monuments and other mysterious artifacts.
What are you waiting for?
Get out there and start slaying some aliens! Or even better, grab a couple friends and multiply the fun in local co-op!