We have made the Windows and Mac versions of the Gang Beasts public pre-alpha available for download on IndieDB, the current build (0.0.0) has no keyboard support and limited controller support (PS3 / PS4, and Xbox controllers are supported).
We will be working over the weekend to add support for additional controllers, if you have a controller that is not currently supported please send us a message so we can add it to the list of controllers to test the game with We will submit a second build with significantly improved controller support as soon as we have implemented the support and tested the build.
The download links have been updated to point to Gang Beasts build 0.0.1, please see the Gang Beasts download page or the README file for release information.
There is no need to ask for Boneloaf's permission to record and share Gang Beasts gameplay videos on YouTube or other sites (this includes monetized YouTube videos).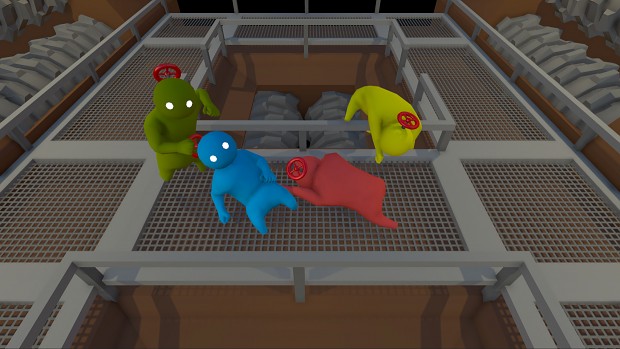 Gang Beasts is now on Steam Greenlight, please vote for the game if you want to see the full version available through Steam, the link to the Greenlight page is Steamcommunity.com
We will make a post with updated information about what we have planned for inclusion in the next builds and the Gang Beasts Steam Greenlight status soon.