Just got back from Minsk. DevGAMM is past now; lots of positive impressions; lots of work ahead.

Everything began with a decision to attend the conference, meet other developers, take part in debriefs.
At that moment, our game was far from even an alpha-demo, but missing such an event in another country? All those possibilities? Come on!
After a couple of hardcore sprint weeks, we managed to compose a playable demo for PC and Android. And we managed to submit our application 1 min. just before the submission deadline!
Our story could literally be turned into a movie. It's hard to depict now what was going on in our office back then, those emotions and tension.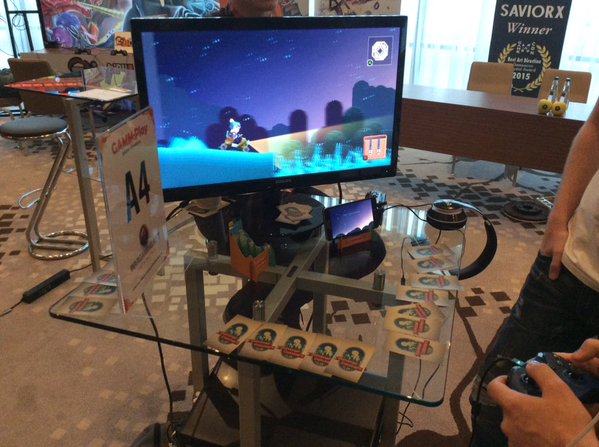 Notably, we've decided to pay special attention to the sound of the game from the very beginning of the development process, unlike we did earlier working on side projects.
But, as we were urged to speed up, we had to address two different composers at the same time. Or, to be particular, to a friend composer, Igor Smirnov and "Geek Pilot" studio (that our team found merely by accident). They overcame all of our expectations! Though, I guess we bored them with our fastidious requirements, but for a reason - we had a clear vision of what kind of sound we wanted. And guys did their best: just a week before the nomination, we found out that our game had been nominated for "Excellence in Narrative" and "Excellence in Audio"! Just check out our first tracks:
Yet a little more of that madness and we implemented several things that were sentenced to stay in future plans. Among them, in-game scenes' active zones marquee and gamepad control.
We were ready.
Taxi, plane, bus, in position.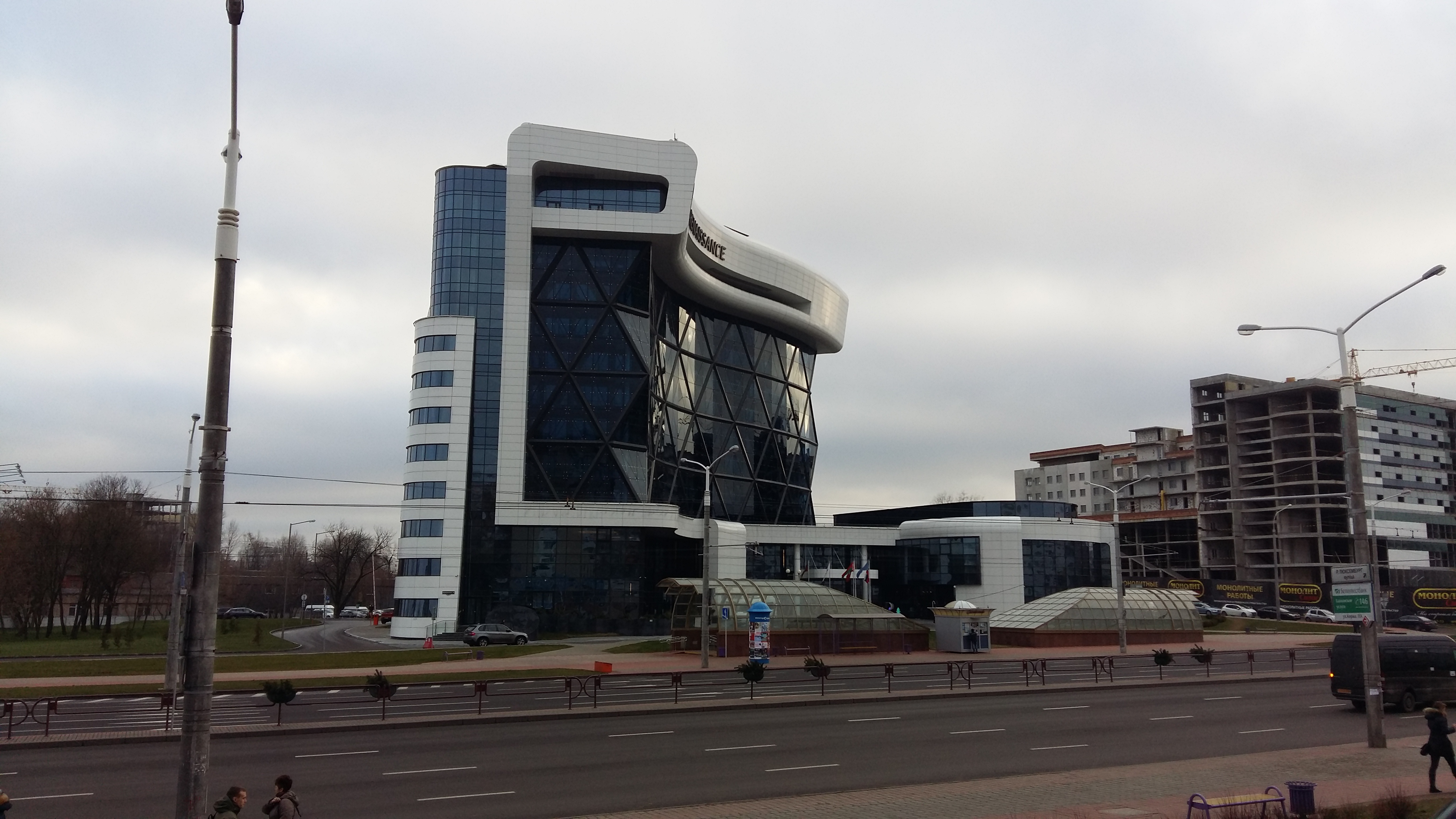 We dedicated the first day to debriefs, wandering the exhibition, playing games, looking at things going on. Found our table and got to set things up.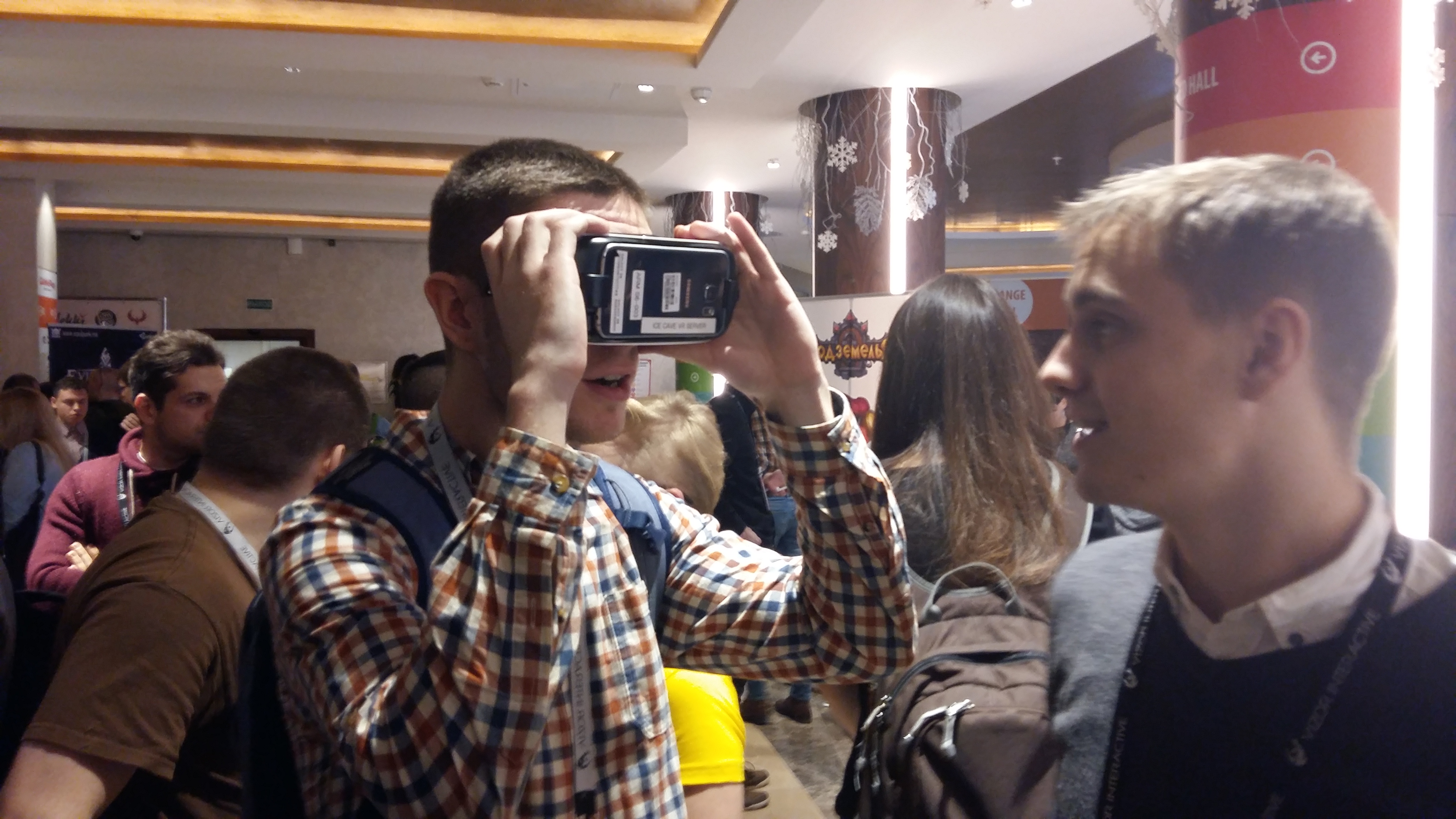 (Trying mobile VR from Samsung)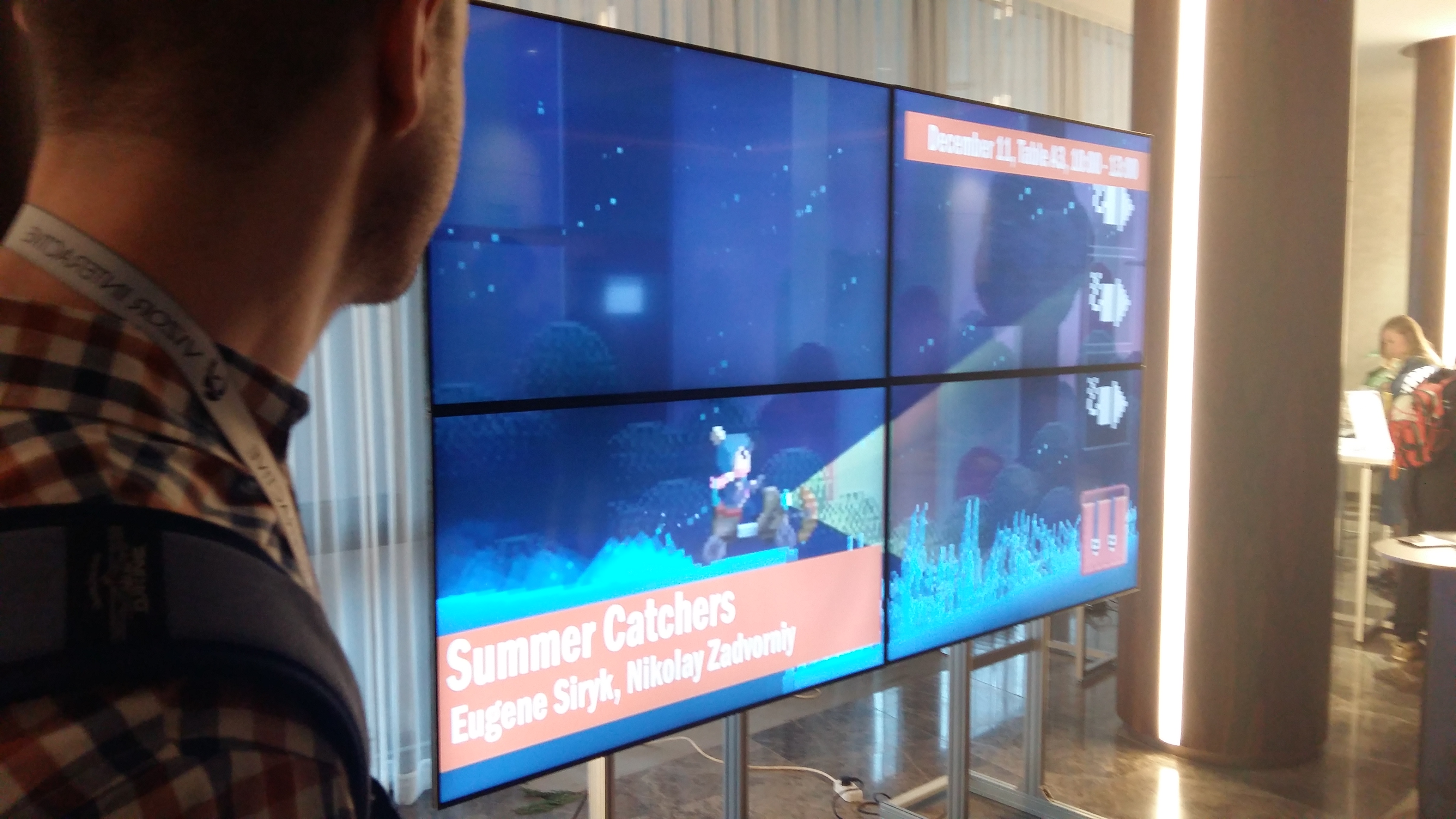 (Watching our gameplay video on big screen)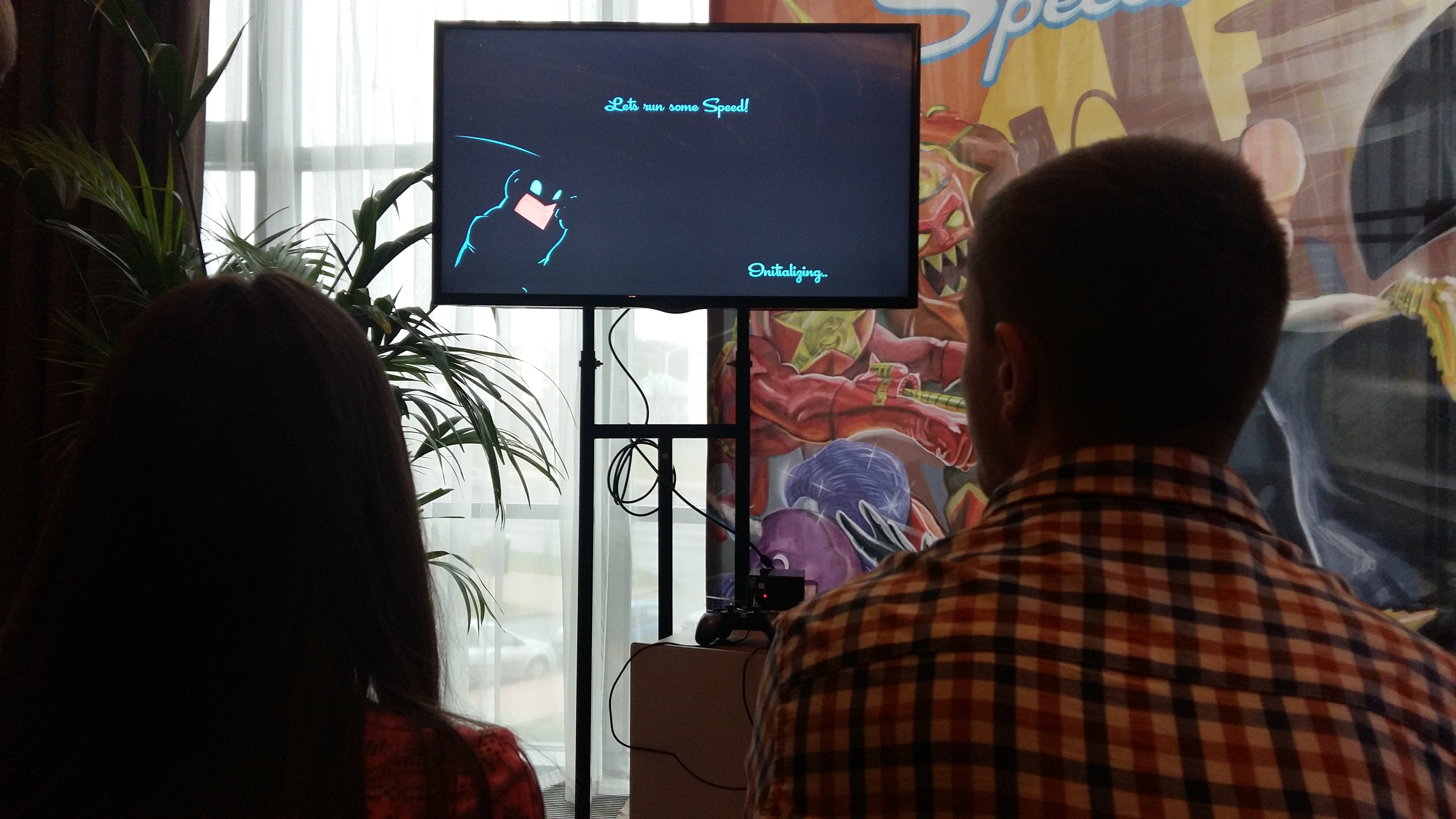 (Playing some cool games)
We exhibited our game on the second day. We received a nice place right in the heart of the exhibition pavilion!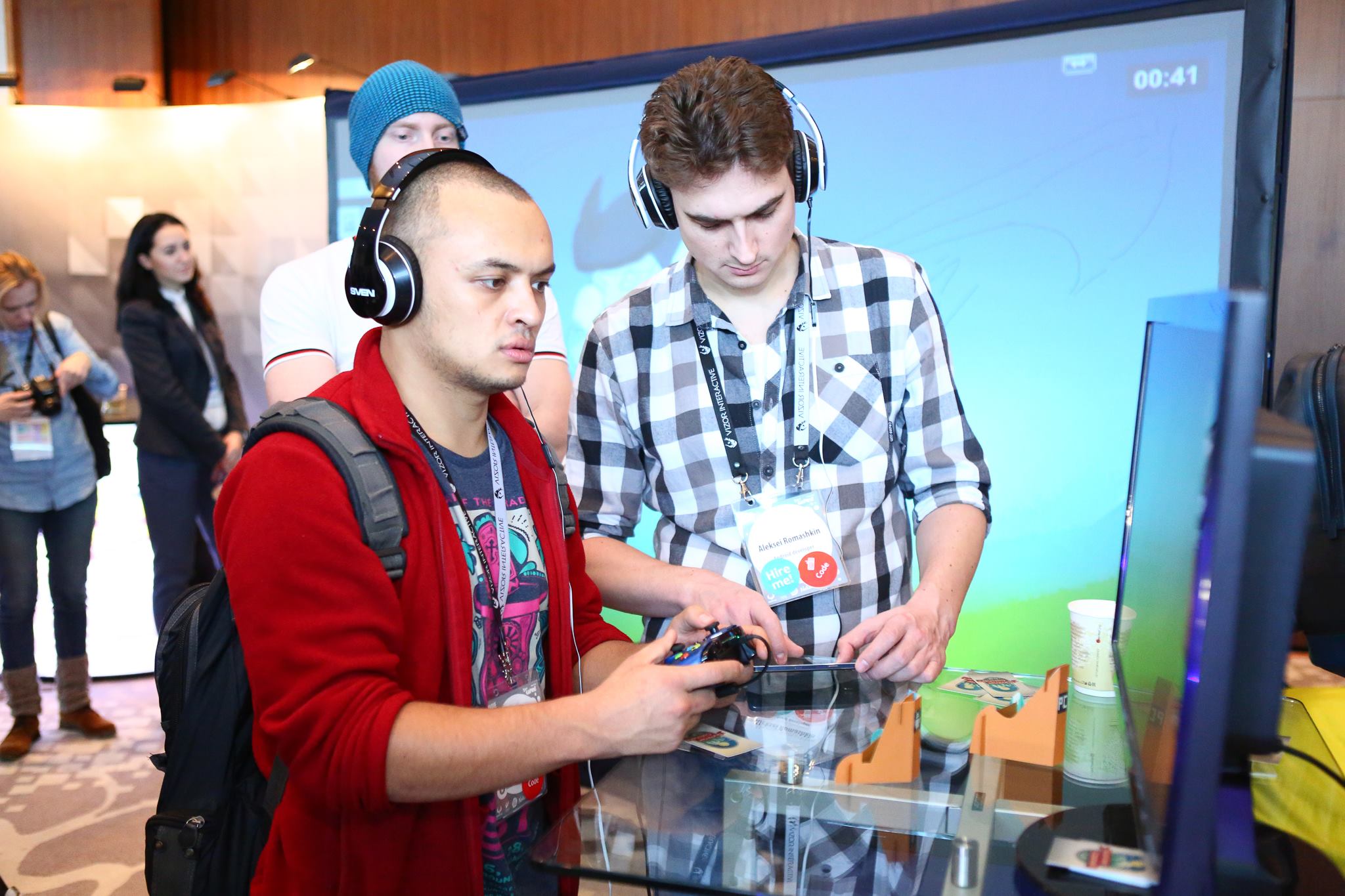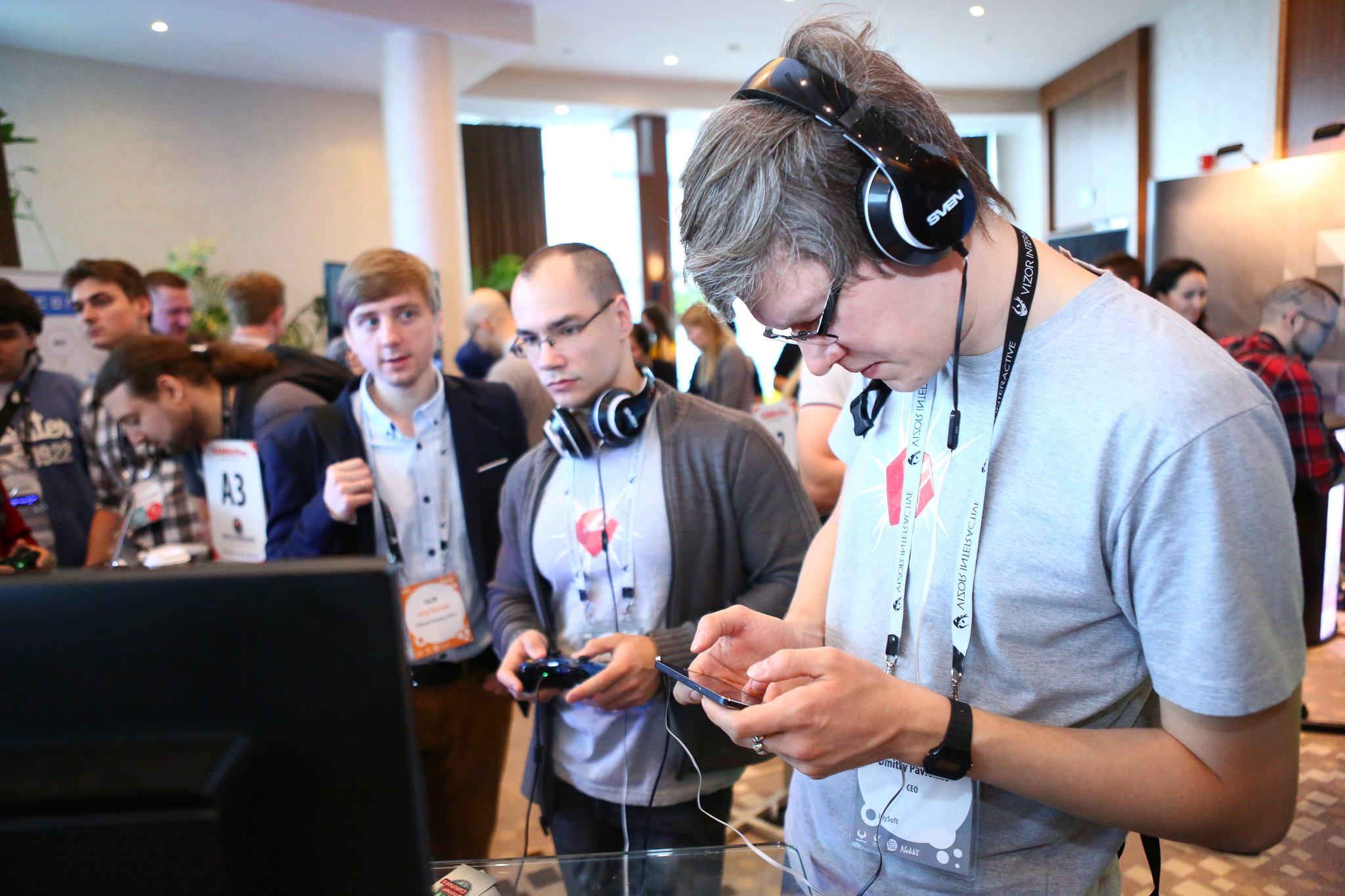 It's truly valuable watching people playing our game, seeing their emotions, hearing their warm feedback. Equally, worth is the critics, a lot of which was there too.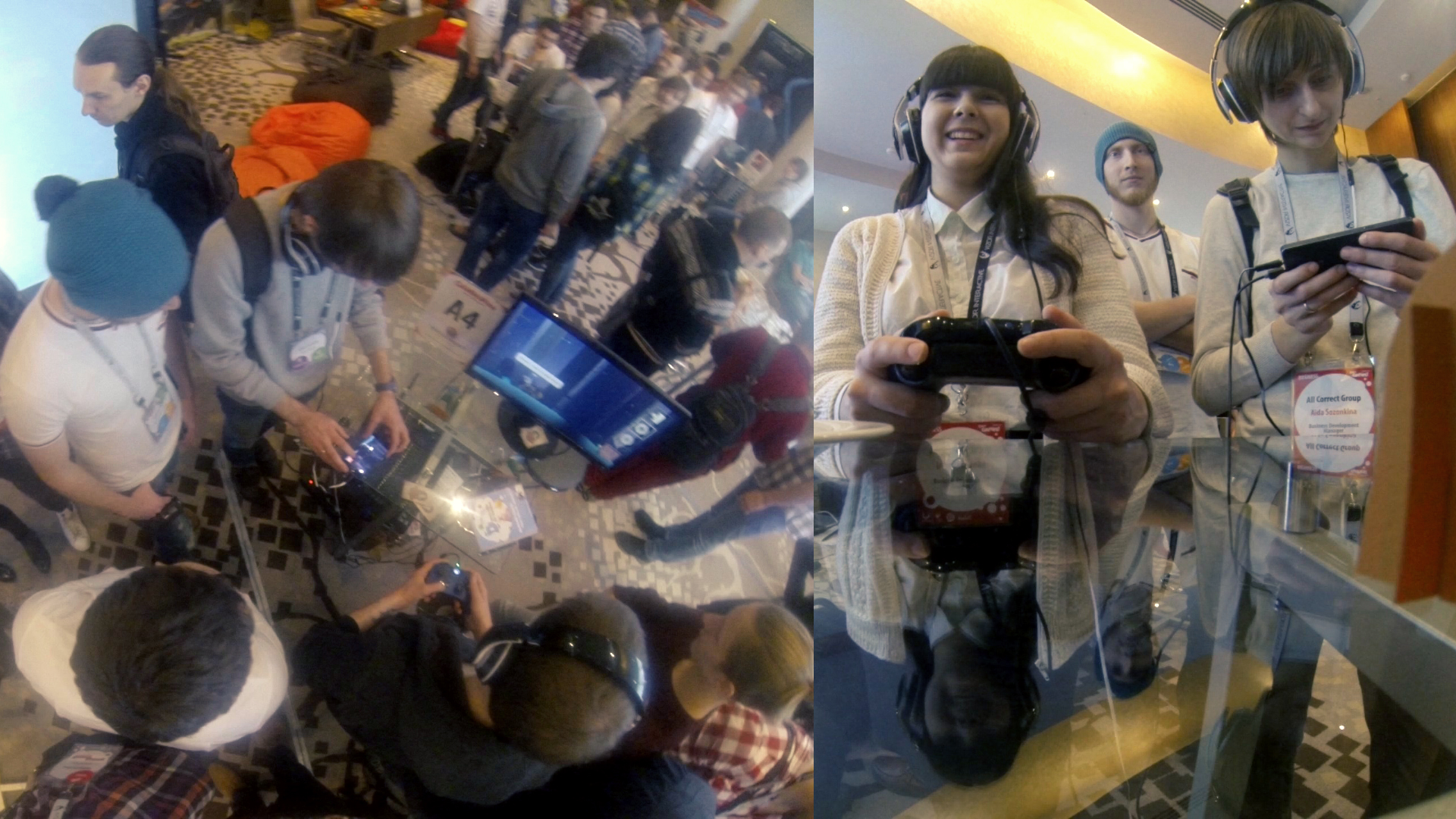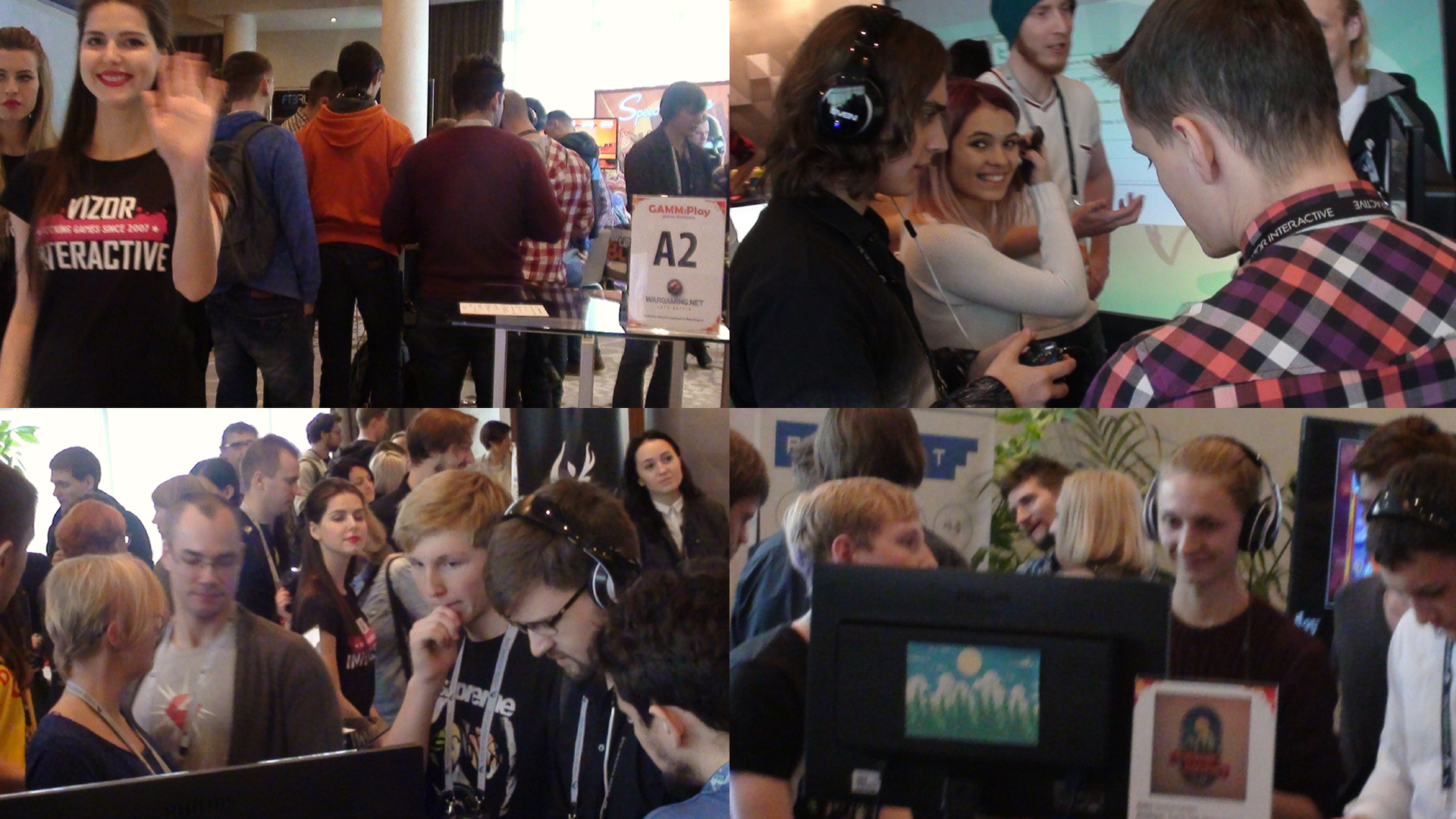 A warm welcome was waiting for us from the part of DevGAMM authorities too.
Everything had a friendly and facility note from the start.
As a whole, demo went very smooth! No critical bugs, performance was at its finest. Thanks to everybody who came up to our table and played Summer Catchers!
Our neighbors were great too, excellent projects! There were both new games: The Final Station, The Long Reach, and known hits like Party Hard.
Our attention was also attracted by Mooseman!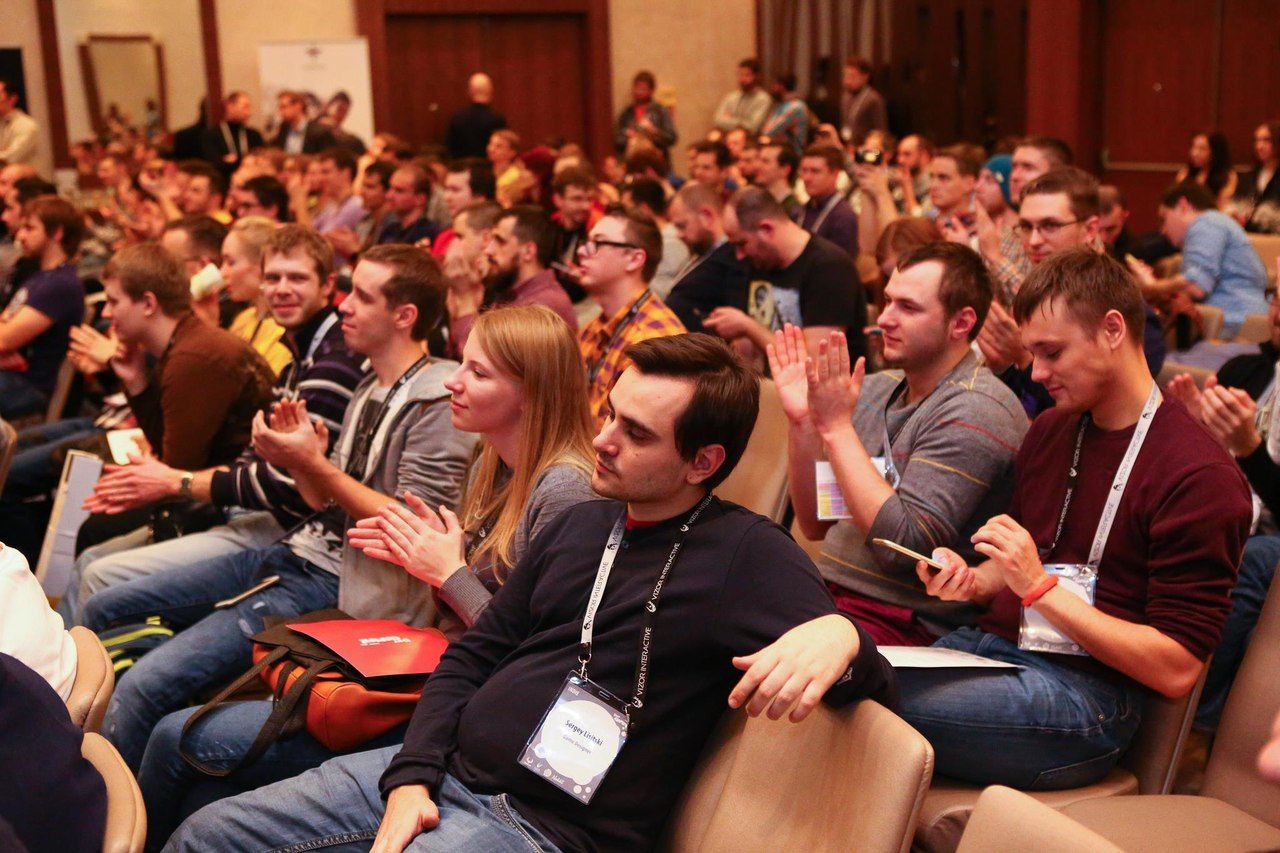 Afterwards, came the Awards time. We couldn't believe that we might win in any of the nominations, but not because of the lack of faith into our game, but because everything was cool enough already, what better could possibly happen, huh?
And here come the nominees in "Excellence in Audio". Our competitors here are a music scroll-shooter Beat Da Beat and a steampunk puzzle game Steam Panic. All of us have a completely different sound, different style. But, regardless the level of our competitors, jury chooses us!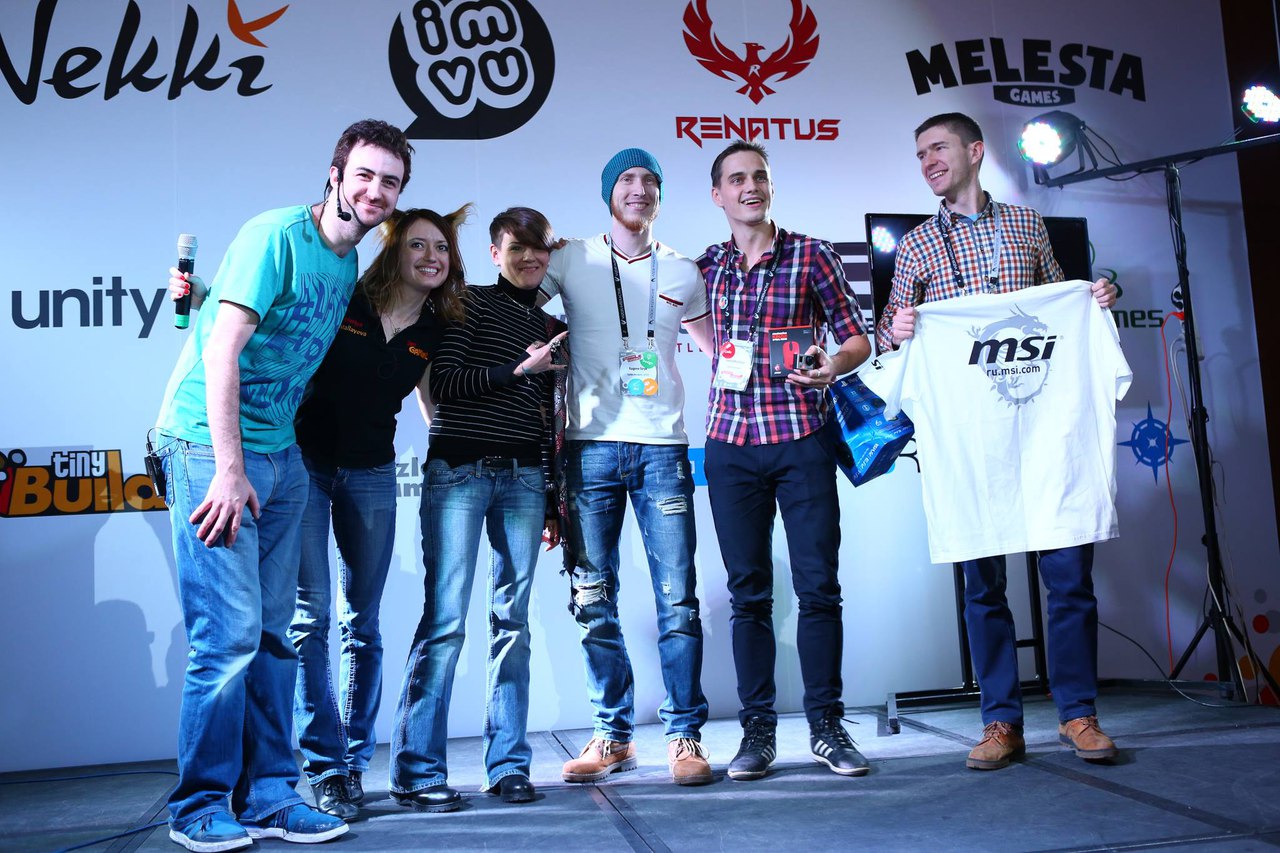 In "Excellence in Narrative" our game stayed as a nominee, but that's not bad too! Sci-fi adventure "Breached" won that one.
Finally: after-party, chatting, congrats, new acquaintances, trip back home and an impulse to keep going with new forces.
Our sincere gratitudes to the composers for a great cooperation and their true talent! Thanks to them, our game sounded louder and we were heard.
And, surely, thanks to our CEO Nikolay Zadvorniy! We wouldn't have all this without him!
We will post a video from this trip soon. And right now we're working hard to improve the demo. Trying to consider all feedbacks from DevGAMM Showcase to make it really good and native for everyone, who wants to play it.