Hi there! We're back for a fresh new post. This week, it's time for game design. We will be talking a bit more in depth about our game's structure and cards.
***
For the past few weeks, our game designer has been working in the board structure, which you have already seen in our previous art posts. What we haven't talked about yet is about the cards and the creatures which you, as a powerful mage, will be able to conjure into battle.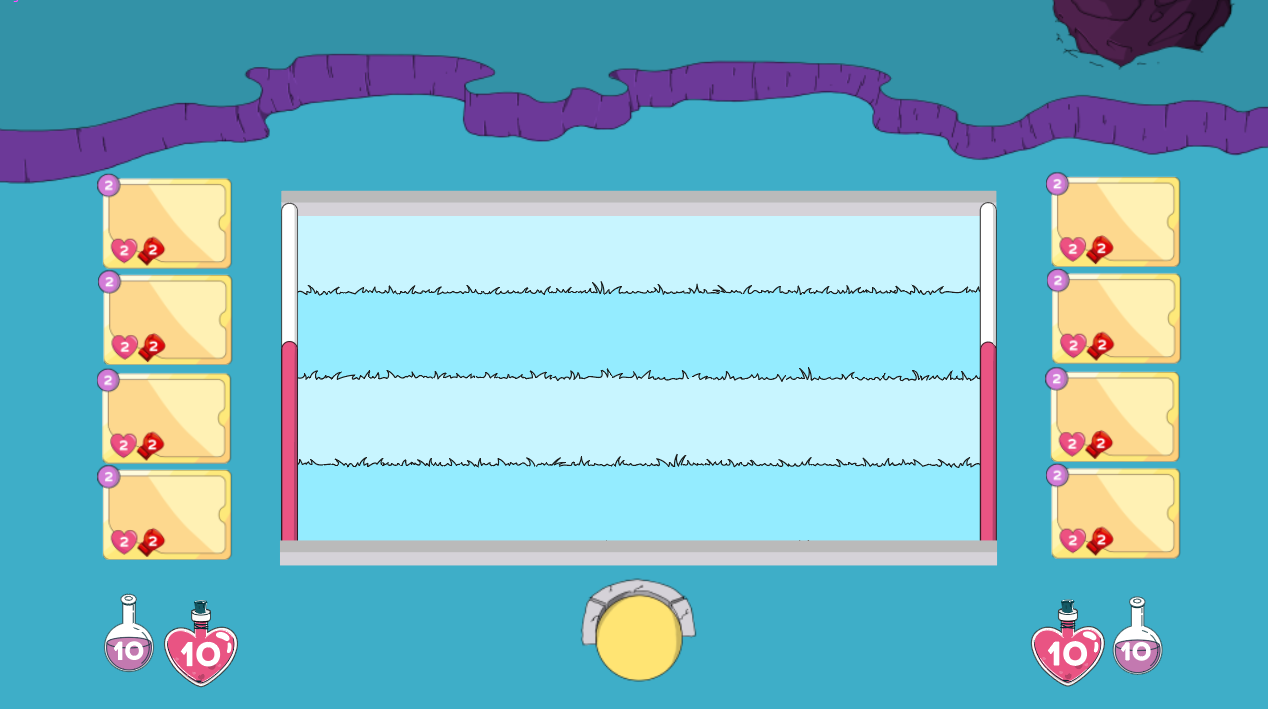 Board structure and design - current version
At this point, our physical cards - which we are using to test and balance the game - are still in their very first prototype version. Their names and pictures are mere placeholders since what we are observing is the cards behaviour, synergy and balance.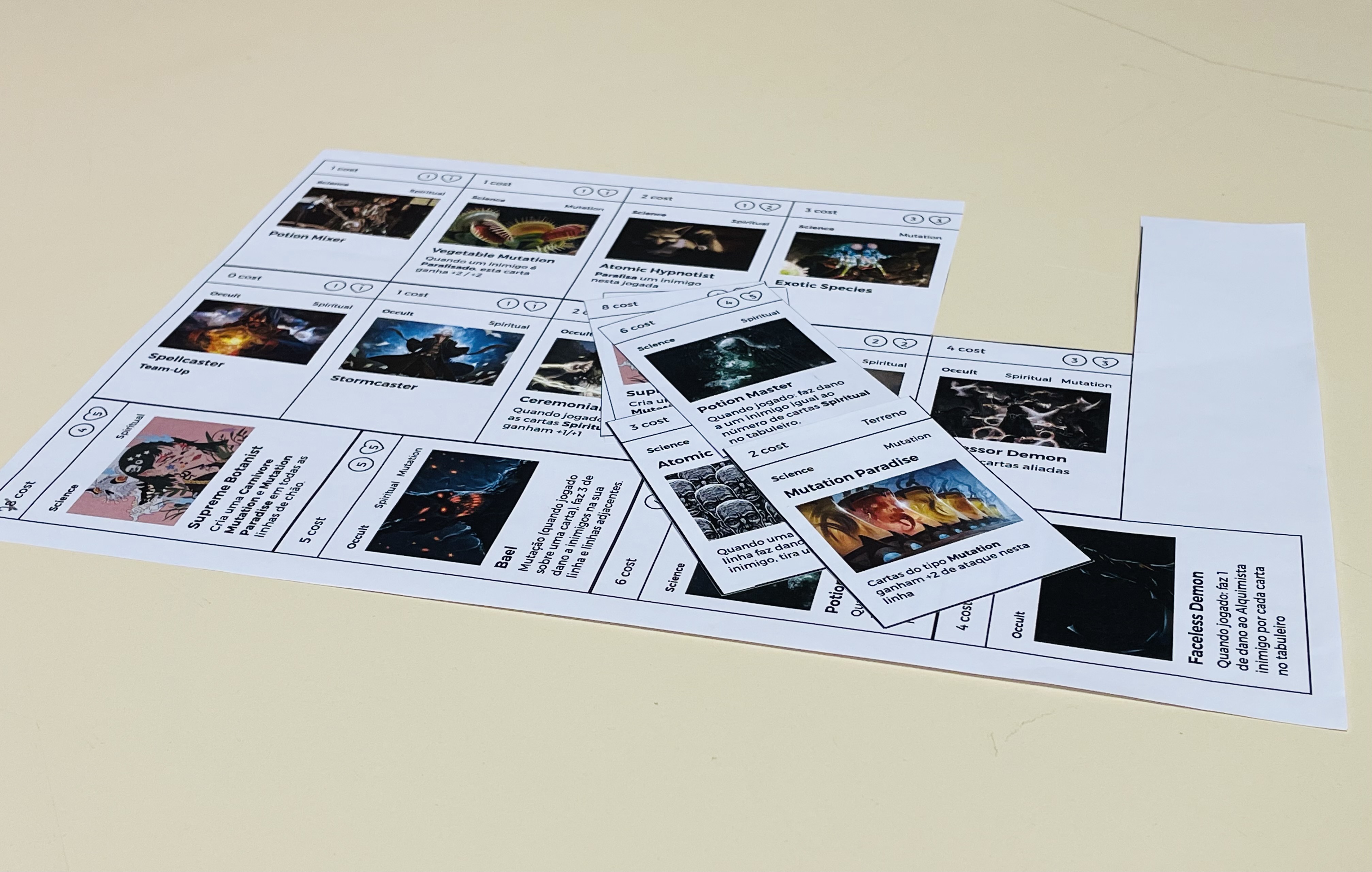 Creatures of Yuhu - cards prototype
Our game has two main mechanics - which are attacking and defending - and four card types - Science, Ghost, Guardian and Cosmic. From the different verb variations, we chose to implement the 'team up' and 'paralyze' verbs, which are two specific mechanics from the Ghost and Science card categories, respectively. The 'destroy' verb is still under consideration whether it will be implemented at this point or later in the process.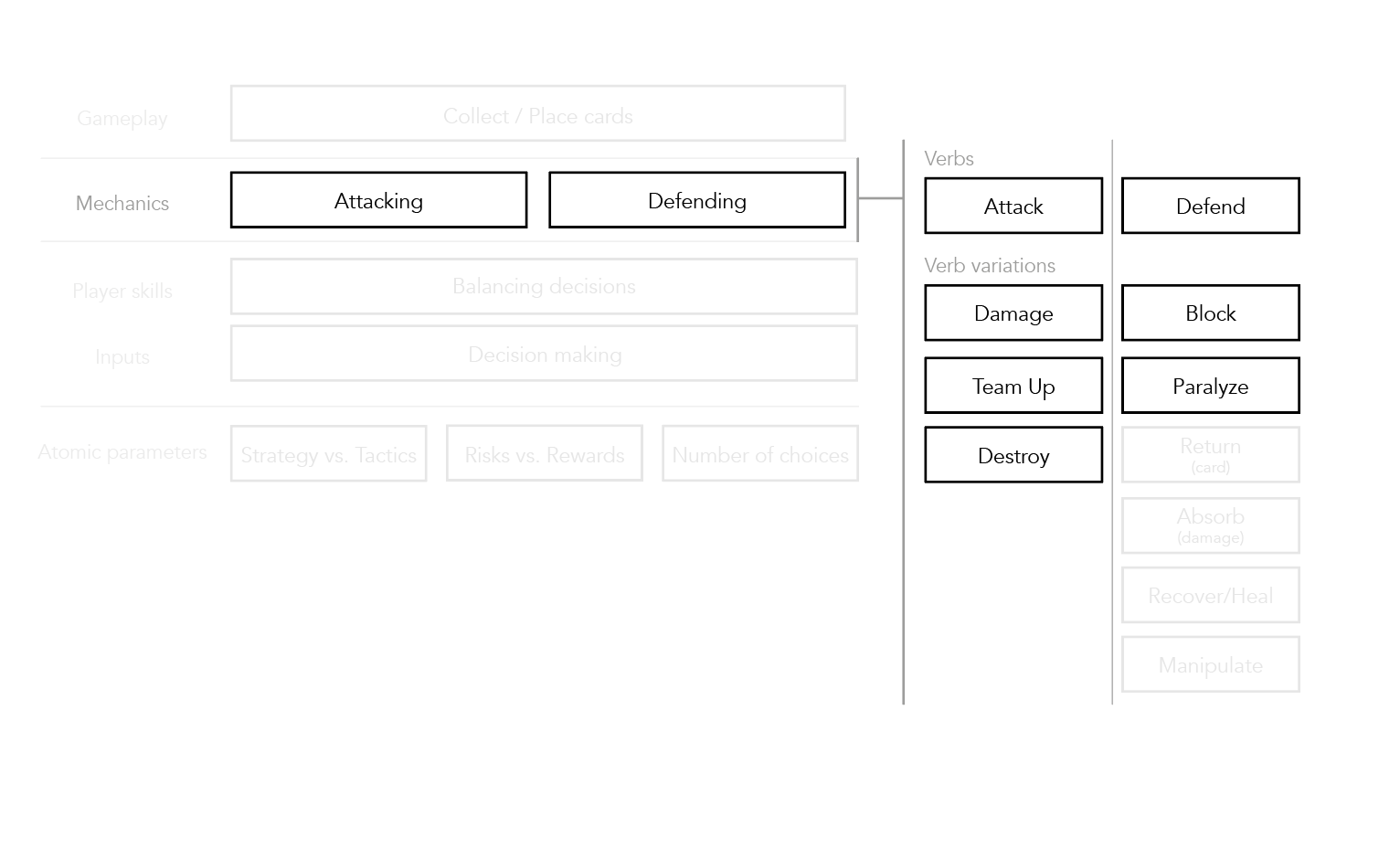 Our current game system with the highlighted mechanics
All cards have a cost for which they may be bought and placed in the field, as well as health and hit points. Trick cards only show their cost, as their effect is immediate. In the game, cards were adapted to an horizontal version.
Current version of ingame art for cards
Finally, let's talk a bit more about game balance. Creatures of Yuhu is a strategy based Trading Card Game and its parameters will be refined in the next few weeks in successive game test sessions, in order to assess if the game and card balance is properly done. Each card has been ranked according to their abilities and features. This rank, which we called 'card value' represents the absolute value of a card. Each card's cost is an approximation to the units of the card value.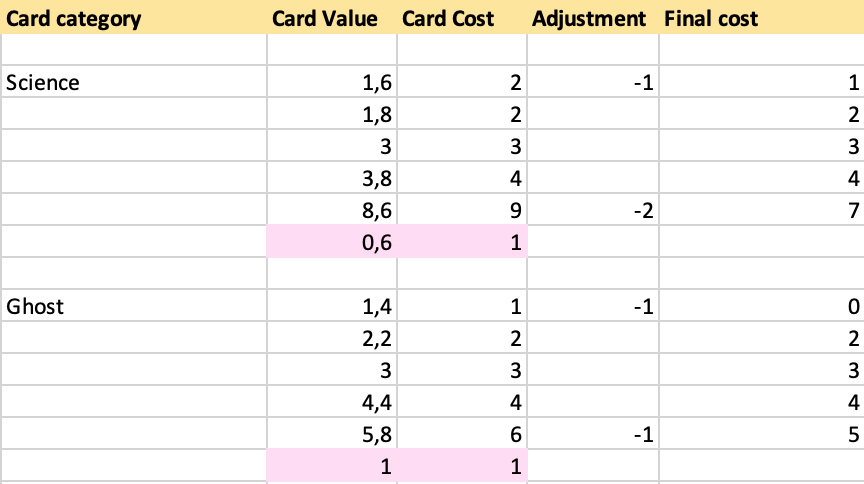 A quick view of our cost/balance chart
Card values, however, are not absolute values since some cards are overpowered and underpowered according to the status of the gameplay and the players choices. Following this, some cards received some cost adjustments to better respond to critical points of each category, as some of them were over and undercosted.
This is all for today! We will be testing these cards in the next few days and will post more details about our game's inputs and parameters. We hope that this little peak will give you some insight as to how we are designing our game.
We will be back with more design posts soon!
See you soon!