Welcome Agents, to the world of Fuzz Force: Spook Squad! I'm super excited to be launching my first game and I hope you enjoy it. Thanks to everyone who helped with bugs and balancing during Early Access, I couldn't have done it by myself.
What's new in v1.0?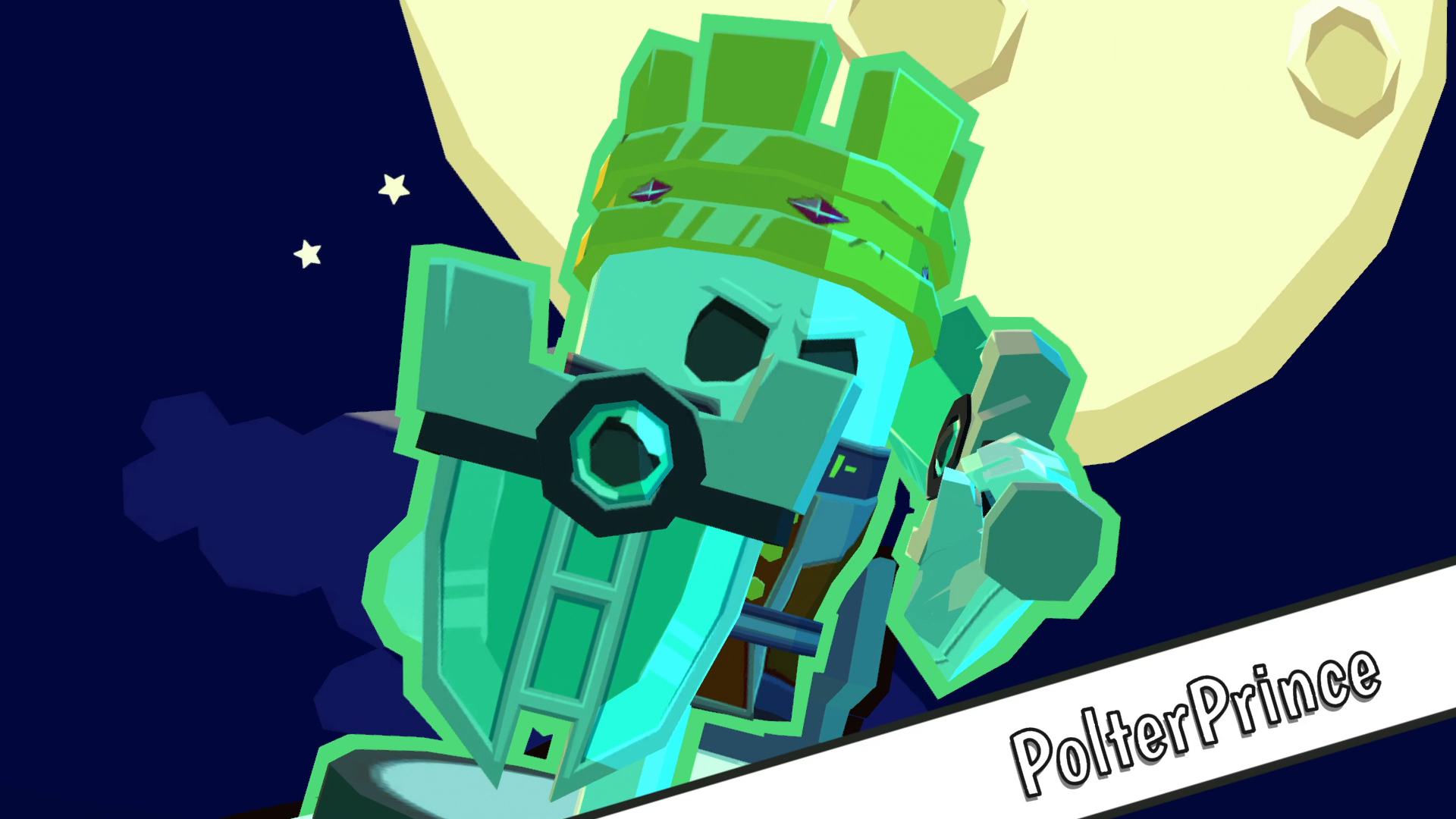 Fresh to the game, and finally back from his vacation, the Polter Prince arrives and awaits you at the top of the Tower. He's more than ready to deliver a royal smackdown if you haven't properly prepared on your journey to the rooftop. Along with the Polter Prince, he's brought some special events where you can encounter him before your battle. Keep your wits about you Agent, as the Prince is always playing pranks.
In addition to the Polter Prince events, each area has even more events for you to discover and overcome.

Weapons are now unlocked in tiers instead of one at a time. By capturing the Polter Prince with unique weapons, you'll unlock a weapon for all 4 characters in one go. Each weapon offers a new Weapon Ability and Special skill that matches a character's specialties giving a new way to play your favourite Agent.
Winning a mission with a weapon will display a crown icon on the character select screen to prove you've mastered it. Can you get all 16 crowns?


Steam Achievements and Steam Cloud Saves have been added. There's over 25 achievements to get for completing various challenges throughout the game. There isn't a 'Catch 1000 Ghosts' achievement, don't worry. I hope you're able to get them all, the ones related to Special Missions are going to be a doozy.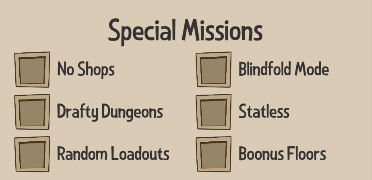 Speaking of Special Missions, 3 new ones have been added to really test your skills. Special Missions are unlocked after capturing the Polter Prince with a character for the first time. They are modifiers that apply to a run and will change the way you think about how you play. The best part is you can use as many as you like, go for all 6 if you're an Elite Agent! These are the additional challenges you can undertake.
No Shops: Shops and blacksmiths no longer appear. No potions or upgrades for you
Drafty Dungeons: Each floor you're offered 3 Dice and 3 Modules. You'll pick one of each and chests won't appear.
Random Loadout: Each floor your Dice and Modules are totally randomised. You'll have to make the best of what you get.
Blindfold Mode: Every tile appears as a ? tile. Will the next tile be a shop or will it be the miniboss?
Statless: Your Stats start at 0 and you can't change your stat dice. No more relying on stat-combos.
Boonus Floors: Every non-boss floor gives you a random modifier which persists the whole mission. Will luck shine on you?
But what is Fuzz Force: Spook Squad?
If you're a new recruit, then Fuzz Force: Spook Squad is a deckbuilder with dice set in a board game world. You'll find and use dice, with a variety of numbers, instead of cards to battle ghosts. Defeated ghosts give you passive ability Modules which you'll equip to create a build. Your mission is to navigate the board game one tile at a time and capture the Polter Prince on the roof.
It's the perfect roguelite if you're new to the deckbuilding genre or find existing roguelites a touch difficult.
Head to the store page and check out the game!
The v1.0 Patch Notes and the FF Discord
Feel free to join the Fuzz Force Discord, it's the best place to chat about strategies with other players, getting up to date news and talking with the dev (about bugs mostly!).
Want to see the specifics of the 1.0 patch? Then click here!
Special Thanks
Thanks to everyone who has helped me during the development of the game. 18 months ago I didn't even know how to code since I was purely an artist but with lots of help we've made a game I'm proud of. Thanks to those who joined the Discord, the newsletter, followed and gave feedback on twitter, those who have streamed or made a video about the game and thanks to everyone who played the demo and those who have this game in their wishlists.
Thanks to everyone and let's look forward to what else Fuzz Force has in store!