After many months of intense work for polishing my game and adding some cool new features, I already defined a release date for my game, and some new cool stuff which are coming on Episode 1, alongside a new video trailer showing off the Updated Knife Kills System.
* Sorry for the laggy video, it's because the capture software (bandicam), and aswell because this map, which will be the last Campaign Mission, is still not finished (neither optimized). I will rebuild it from scratch (remove some models in 3dsmax and re-export the map again). I just wanted to showcase the new knife kills animations. The game is running at almost 60 fps on all platforms (PC, Xbox360 and PS3).
Fursan al-Aqsa Episode 1 Coming in May 10th 2020!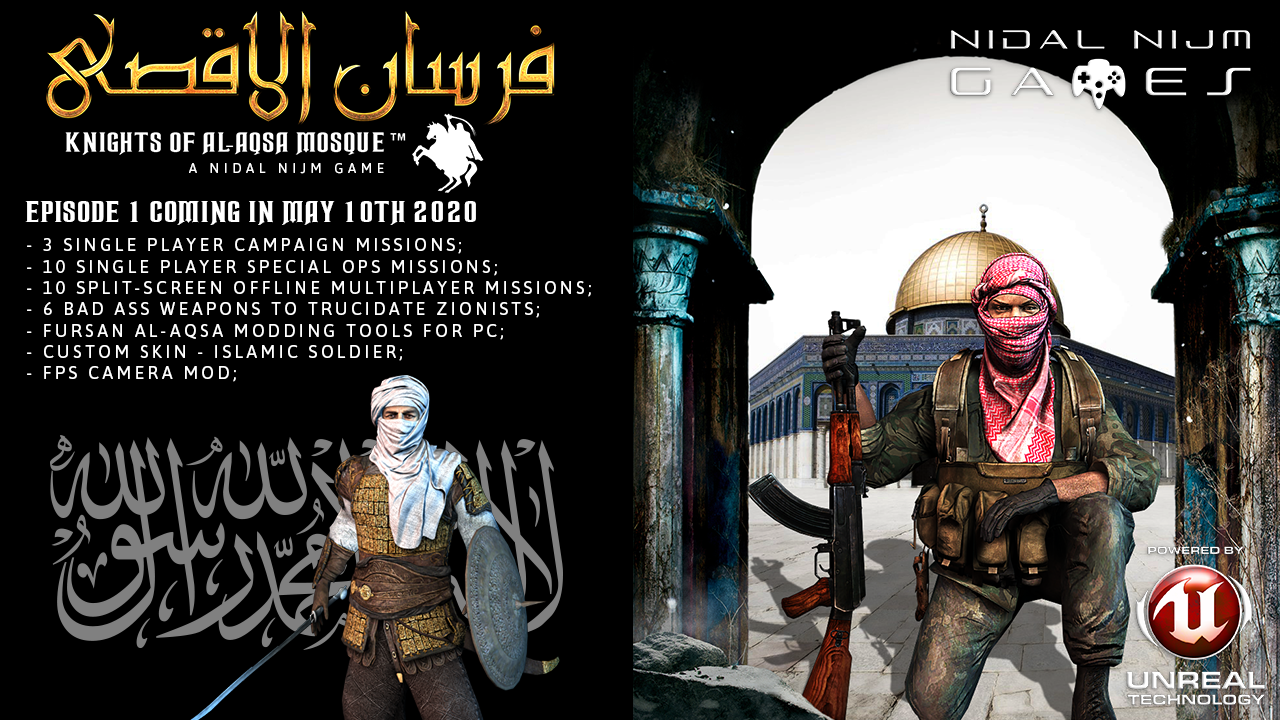 Fursan al-Aqsa - Blades of Revenge Trailer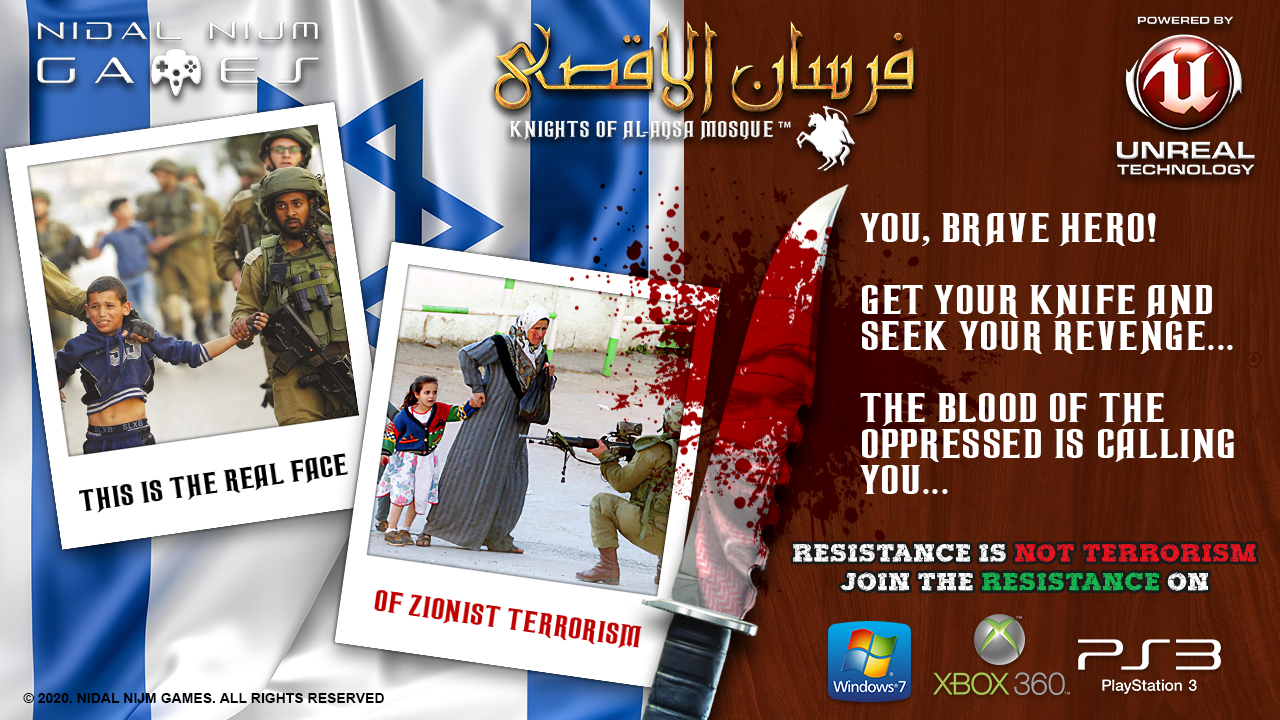 You, Brave Hero!
Get your knife and seek your revenge... The blood of the oppressed is calling you...
Join the Resistance!
Watch the trailer: