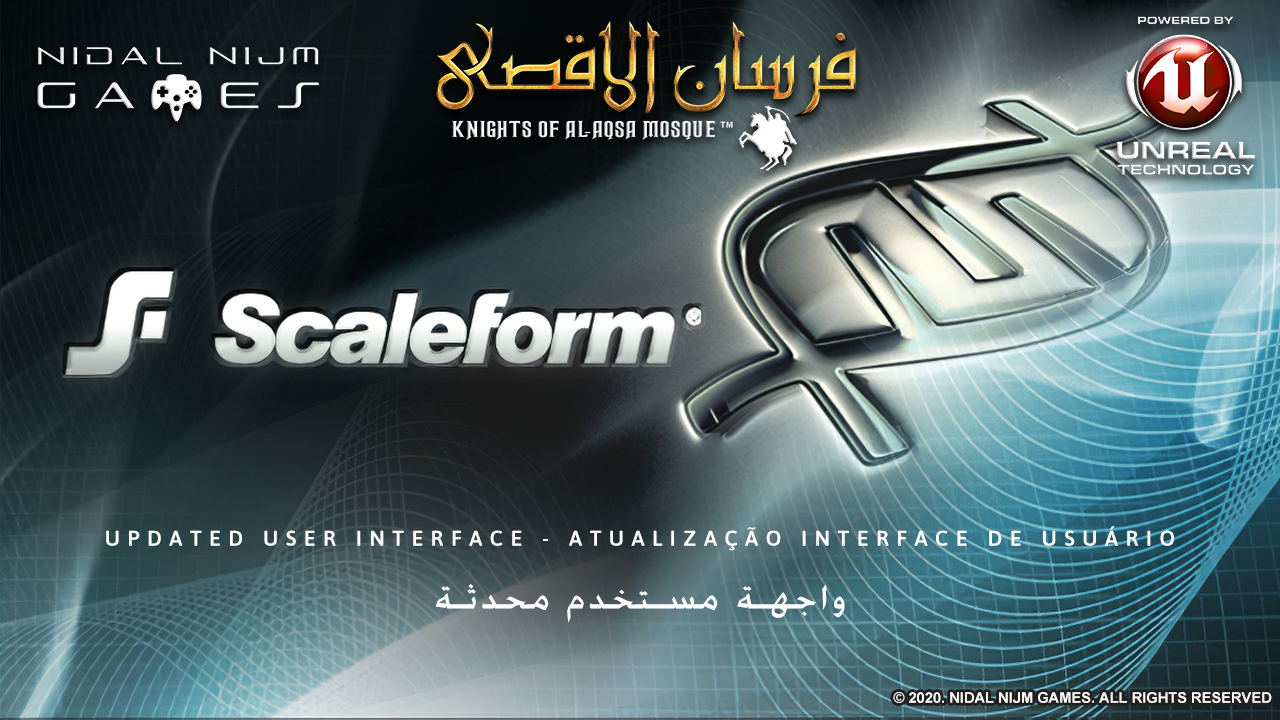 Hello there! New update here.
On this video I show off the finished UI (User Interface) of Fursan al-Aqsa, including a basic options menu, pause menu, and a very beautifull "Game Over" screen.
The UI Design was created in 3dsmax + Photoshop + Scaleform (Flash CS4).
The programming was done in Action Script 2.0 + Unreal Script.
I always try to make things as simple as possible. I always like to begin over a working framework instead of doing from scratch.
In the case of my game's UI, I opted to use the default UDK Engine Scaleform (Flash) UI, which came and works outside the box, however, I did customize it a lot, to give my own artistic touch.
The Scaleform framework is a very advanced UI solution by Autodesk, and it was used on many blockbuster games like Grand Theft Auto V and Borderlands 3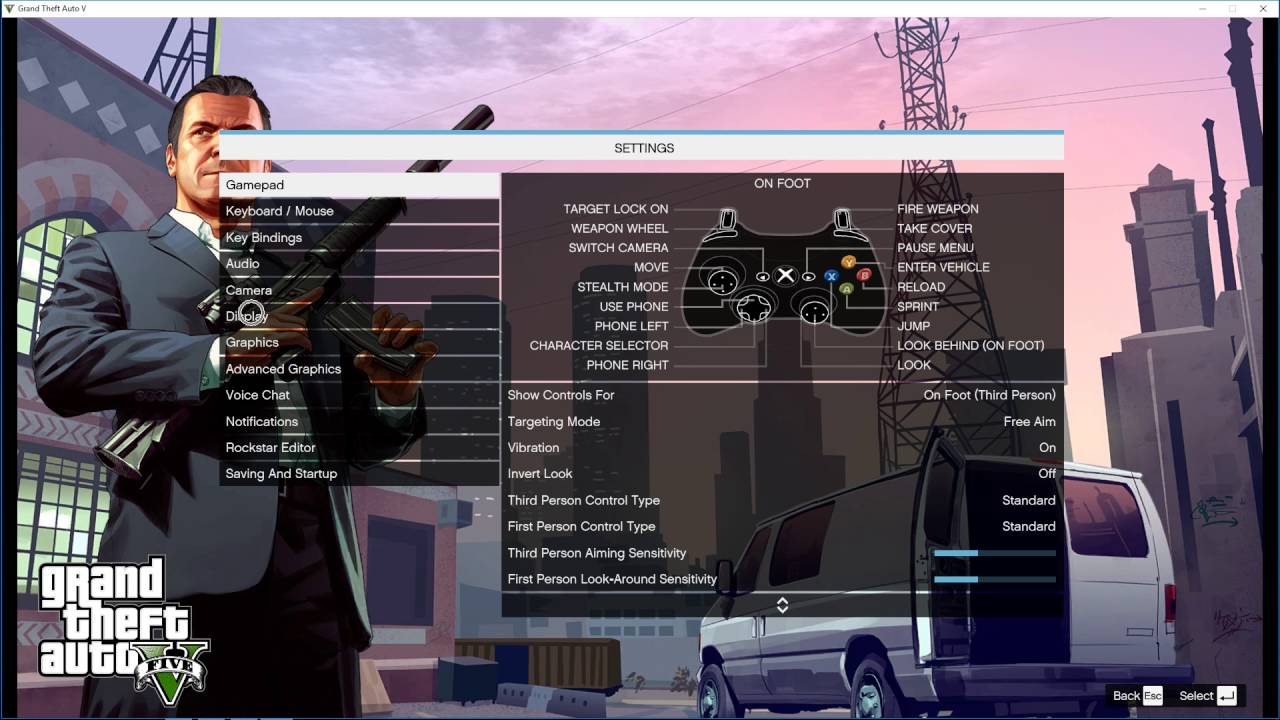 GTA V Options menu (done with Scaleform)

Bordelands 3 Complete HUD (done with Scaleform)
About the Options Menu, because my game runs smoothly even on the most modest of PC's (ignore the video lag, it's because bandicam capture software uses a lot of my PC's CPU and Memory), I decided to don't add options to reduce the game's graphical quality (model detail and texture size). I made it on the highest quality my PC can handle (also PS3/XBOX360). So the game run using the full quality of the assets (models and textures).
About Video Resolution, as I wanted a standard framework between PC and Consoles, I decided to add only 2 Resolutions Options, which are 720p (1280x720) and 1080p (1920x1080), as both resolutions are supported on PS3 and Xbox360. Anyway, is very easy to manually change the resolution to any value by just editing the ini files (I will include a README), however, the minimum resolution for the game is 720p and all my UI Assets are in 1080p, so that means, if you run the game in 4K, in example, the UI may look blury, and on a resolution lower than 720p, the UI will be stretched. Sorry for this, but UDK/UE3 don't support responsive UI Layout. I think UE4 supports because you can create UI in HTML5.
About Audio Options, I was not able to add a volume slider control (it was going to be VERY HARD and troublesome), however, I have done something more simple, which works and has a purpose. Many people who don't understand Arabic, want to have an option to turn off the game's nasheeds (arabic musics), letting only the sound effects (many claimed that this way the game would look more realistic). So I added this option, a simple button to turn off and on the game's music, letting only the SFX playing. I have done a lot of testing, and even with music on, you will be able to hear all Sound Effects arround you, as I setup the music volume on a very low level, enough for those who want enjoy listening the music, without making it overcome the Sound Effects volume.
About Control Configuration, as my game's campaign mode will have many scripted sequences with specific keys assigned, I decided to don't allow changing the control's scheme (anyway, you can also manually change it only on PC by editting the ini files).
Whenever you pause the game, you will see the control's scheme. Also, something very cool, is that my game is 100% compatible with Xbox360 Controller (I think even XboxOne because it uses the XInput protocol). Just plug and play. Also, you can use ANY Gamepad (I am using Nykko Airflo) through a Xbox360 Controller Emulator (I will include it with my game). And the pause menu detects what input you are using to show you the controller configuration scheme. If you are playing on PC with a Keyboard and Mouse, you will see PC Keyboard Controller Scheme. If you are playing on PC with a Xbox360 Controller, it will show you the Xbox360 Controller Scheme. And if you are playing on Consoles (PS3 or Xbox360), it will show the console's controller scheme (Playstation 3 Controller and Xbox360 Controller).
I hope you all enjoy it (as I am very happy with the results).
Cheers and until next update!