Its always cool watching something go from a concept to a model to an in-game asset that's moving around, and living its own little life. Until it gets pulled into civil war! Then it probably dies. Which is definitely going to be the case in our game.
So here I would like to show you a series of things that are some way down that process (somewhere between model and in-game asset)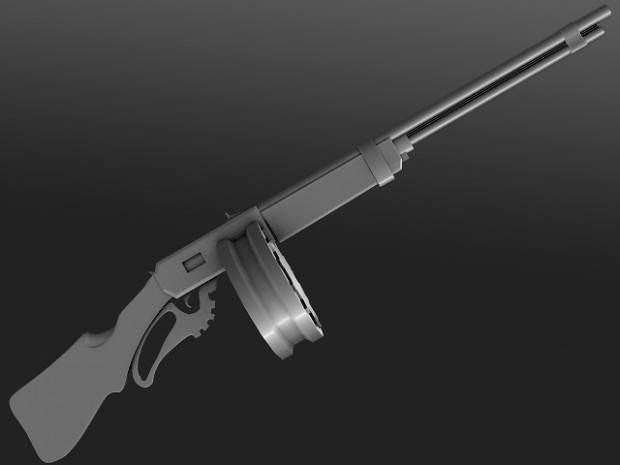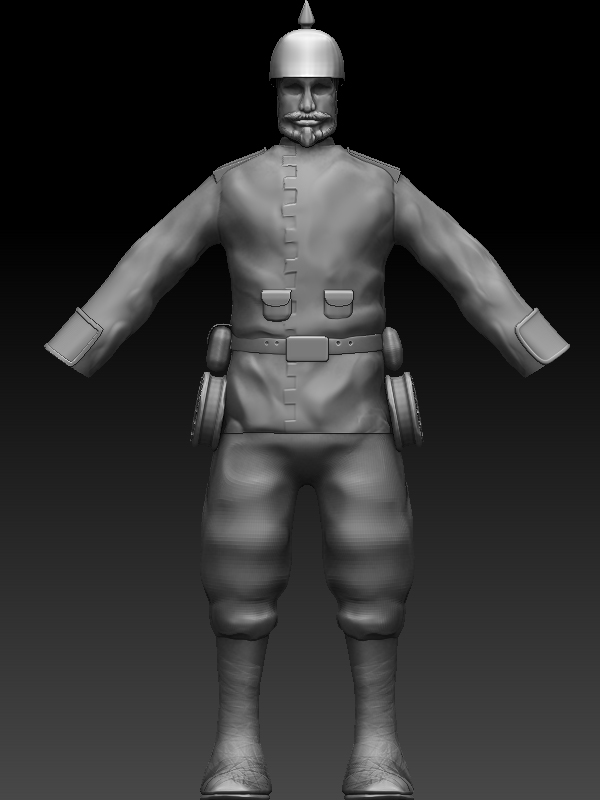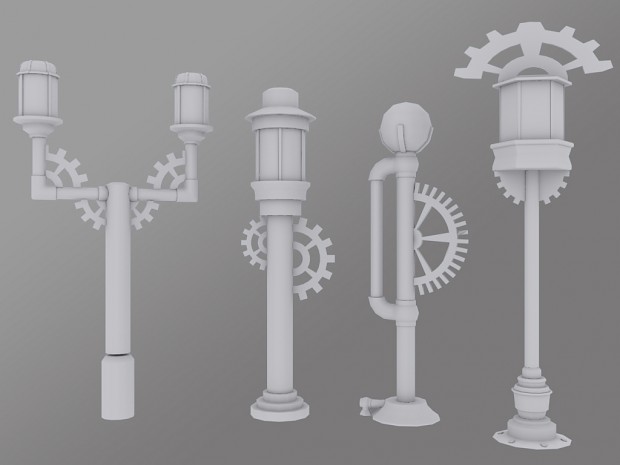 We are working towards a point where we can confidently put together an environment that feels good with characters that feel like they live there. It's one thing to build a world. It's another to build one you believe could have been real. I am totally looking forward to being able to show you that world. In time, good readers. In time. So here we have several things from characters to props in various stages of done-ness:
-The Industrial rifleman's weapon
-An early Industrial rifleman sculpt
-A couple of the different lamp models to be used as street lamps or cannibalized to be regular lights (cause everything is built in easy to reassemble pieces)
They are all the high poly models since i have not made their respective low poly models yet. And yes, soldier man is missing his hands. And yes that's on porpoise.
And yes, I said porpoise.
On Purpose.