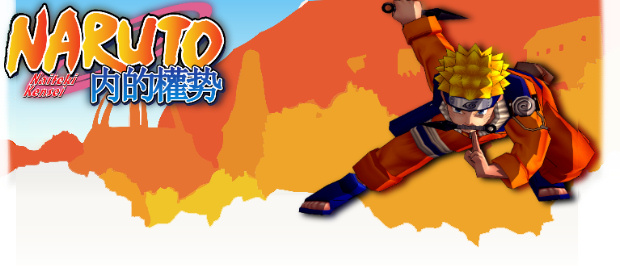 Welcome to Friday Update #24!
Here we go again, this week we're going to look at some of our Music followed by an interview with our music man Tim N.!
---
For anyone who has ever watched Naruto, you'll know one of the best aspects is it's music. We always felt that a Naruto mod really couldn't succeed unless it had the proper music to go with it.
Naruto always seems to have the perfect sound no matter what the situation. And we wanted to make sure we captured that feel entirely. We thought about including generic rock and continuing on with perhaps whatever tracks we felt worked. But we really wanted to stay unique and true to the Naruto theme.
We were lucky enough to find one of the best musicians around to help us out here at NNK. Above we have a sampler of his music for you guys to enjoy. We didn't want to give away entire songs, so we spliced a few together to let you know what to expect!
---
And this week's interview, Tim N.!
Ok, so tell us about yourself?
The name is Tim N. and I'm 25 years old. I'm an old school gamer nut and have one hell of a passion for music and video games in general. I'm located in Sweden / Karlskrona and yes... I'm insane... like the rest of Europe. XD
How long have you been following Naruto and do you only read the manga, watch the anime or both?
Well, a friend of mine had one episode from the Naruto anime which he showed in school once. We had a projector hooked up so we used it for anime for hours... naughty us huh? Anyway, after that I started downloading the series and watching it from start to finish. And yes, I even sat through the fillers... the agony... I also started to read the manga for a while as well. I like the manga a bit more though considering the details are more awesome in the manga. More blood and stuff. I'm still watching Naruto though, although the shippudden ones. So both I guess. XD
Are there any other animes you watch or mangas you read?
Where to start... I'm a anime nut. I've watched Trigun, Airantou, Hellsing Ultimate ova and, lets see... ehm. One piece, Hitman Reborn, Soul Eater... and the list goes on. XD
One of the mangas I read is Franken Fran. It's awesome. If you ever get the time, look it up!
So how did you get into modding anyways?
I got asked by a friend about... 3-4 years ago to join up with a project he was working on. He needed some music. Before that I was doing a RPG game idea with another bunch of friends. So I guess that's how it all started off. After i got asked to join his mod project to make music, I tried it, enjoyed it, and I'm still doing it. So far I've been a part of a few mod teams, but most of them have basically given up on their projects halfway through or even earlier due to small number of members or similar issues. But I do enjoy making music for mods so I decided to stick with it since I suck at modeling. XD
And how did you end up at NNK and what exactly do you do on the team?
Not sure really... One of the team members asked me if I could contribute a track or two for their soundtrack. After a while I decided to join up since I had a slow streak in my project list. And for those who haven't figured it out yet, I'm the official soundtracker for the NNK team. Well, hopefully you all will enjoy the music when it comes out.
Are there any other projects you worked on in the past or that you are currently working on you would like to mention?
A few actually. Atm I'm doing 3 music projects: Ashura:Dark Reign , NNK and Banzai. I've worked on a few projects in the past as well, but none are basically worth to mention since most of them stopped or just basically died.
Any last words you want to add to this before we bring this to an end?
Well, not really no.... I just hope you guys will enjoy this mod when it gets out because this team is frickin awsome to work with!
---
Until we meet again!
- The NNK team