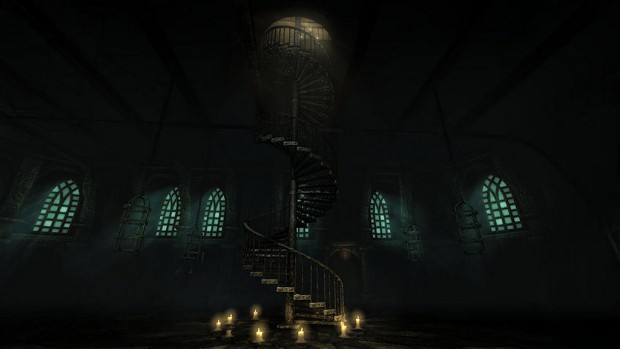 To celebrate the 10th anniversary of their genre defining horror game Amnesia: The Dark Descent (ADD) this month, Frictional Games have made the game open source as of today.
The code release has been made available through GitHub under GPL v3 and contains the game code for both The Dark Descent and for A Machine For Pigs, along with all the editor code too. Learn more about the open source release on the Frictional Games site here.
"Modding has been a huge part of Amnesia," explains Thomas Grip, creative director at Frictional Games. "For instance, over the years The Dark Descent has accumulated over a thousand mods and addons on ModDB. This flood of user content has been amazing to see, and we are extremely grateful for the whole community. It is time we give something back!"

While the source code will become publicly available, Amnesia: The Dark Descent will remain available for purchase on online stores. The game and all of its content is still owned by Frictional Games as it has always been, but users will now be able to use the source however they want, as long as they adhere to the GPL3 license.
This news coincides with the reveal last week of the release date for Frictional Games' long awaited follow up to the Amnesia series, with Amnesia: Rebirth, coming to PC and PS4 on October 20th.
Despite the COVID-19 global pandemic affecting many developers and publishers around the world this year, Grip said to us in a recent interview, that his team were able to quickly adjust and continue development on Amnesia: Rebirth.
"There have been some small adjustments for some people working from home all the time. We worked online largely already, so when the Coronavirus crisis hit and everyone had to move out of the office, it came very naturally to our team".
You won't have to wait long for mod support either, with Grip saying they're hoping to make as many modding resources available soon after release. "We should have an editor up fairly soon after release, if not at the release of Rebirth, so people can straight away start digging into it and doing cool stuff".
We chatted to Grip in-depth about the history of Frictional Games, the team's development ideals, some of Thomas' favourite Amnesia mods and their hopes for the upcoming release of Amnesia Rebirth. Check out the full interview in our other article celebrating the 10th anniversary of Amnesia: The Dark Descent HERE.