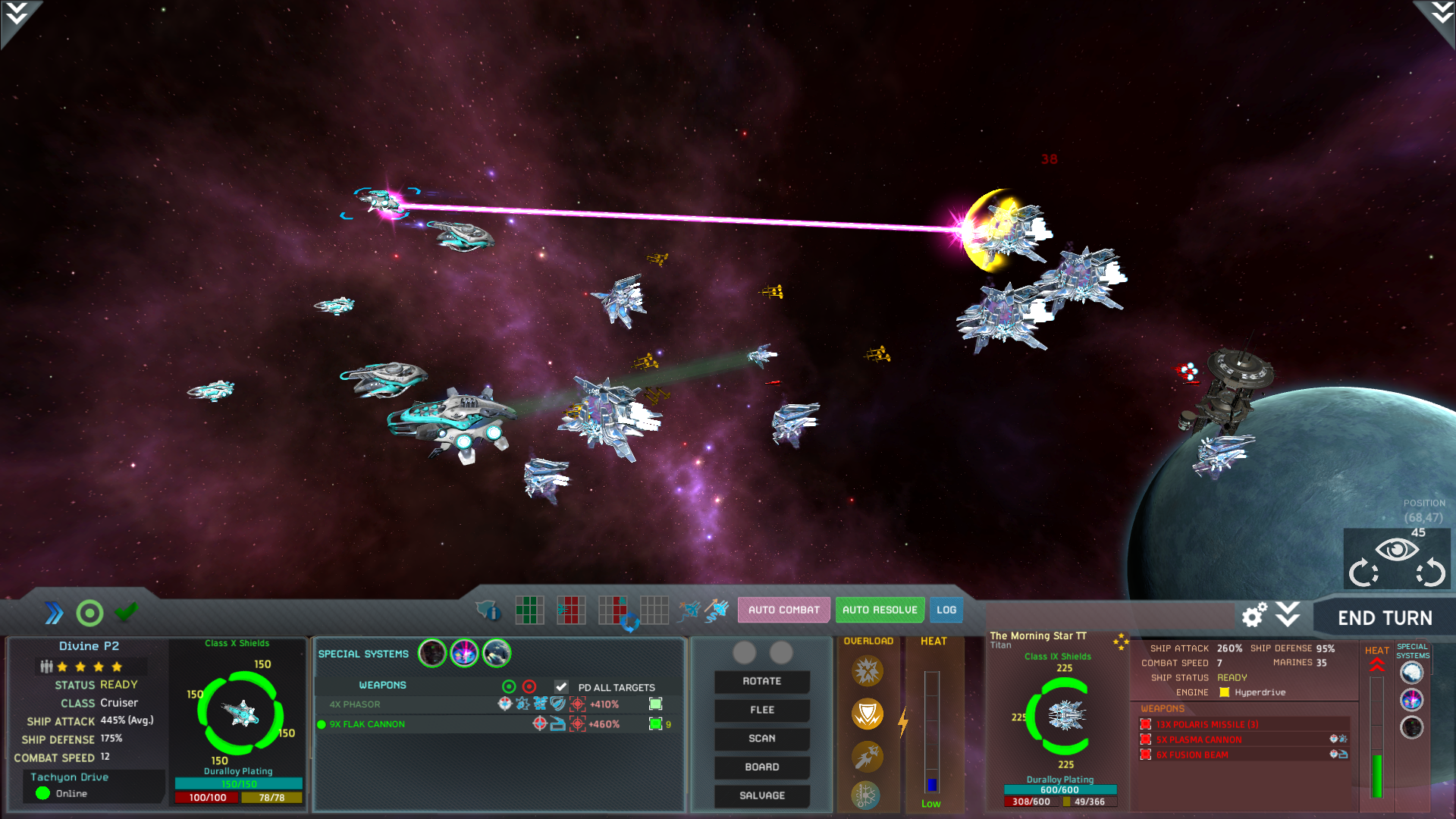 Hello everyone!

We've been working hard to bring you a new free update very soon. This will be version 1.2 and will bring the following:

1.2 Preview
New Tactical Auto-Combat feature allows AI to take control of the player's ships. Control can be given and taken back at any time.
Faster tactical combat animation options.
Improved auto-resolve calculations to better account for ship designs and situations.
Random tech trees now allow hiding future technologies until you've unlocked access to them.
Tech trees are now easier to manipulate with available reset and reorder options.
Notification improvements allow grouping the most frequent and less critical notifications.
Graphical improvements to the galaxy map.
Numerous quality of life improvements to things such as save/load with double-click, ship rotation enhancements, and unique ability usage verification.
Balance changes, bug fixes, and more!
This free update! is almost finished and should be out in the next few weeks.

What's Next After 1.2?

We've been working hard on the new free update, and as we have announced in a previous post the team has also been working hard on the 1st expansion pack for the game! So, expect a major announcement about the expansion very soon.

We truly appreciate our fans. Thank you for buying the game, for playing, and for continuing to provide us with your feedback!

If you have played the game please consider leaving a review on Steam!

The Dev Team
Praxis Games