Hello everyone!

Today I am happy to present the first part of the new focus tree for the Romanian nation. You will be able to go on two paths, one is a defensive one and the other takes you on the offensive.
Defensive path:

You will be able to form the Little Entente and also have the possibility to add Poland(non-historical) to it. I decided to make it this way to combine the Polish-Romanian alliance and the Little Entente. Then you will be able to centralize the command and get some bonuses to your military and military tech and then get some bonuses to defense against fascism(Germany, Italy) and Bolshevism(Soviet Union).

Offensive path:

You will be able to make claims on your neighbors. This path will ultimately lead to war, or, if you're lucky, a very peaceful conquest. In the end you will be able to form Greater Romania with many nations in your sphere of influence.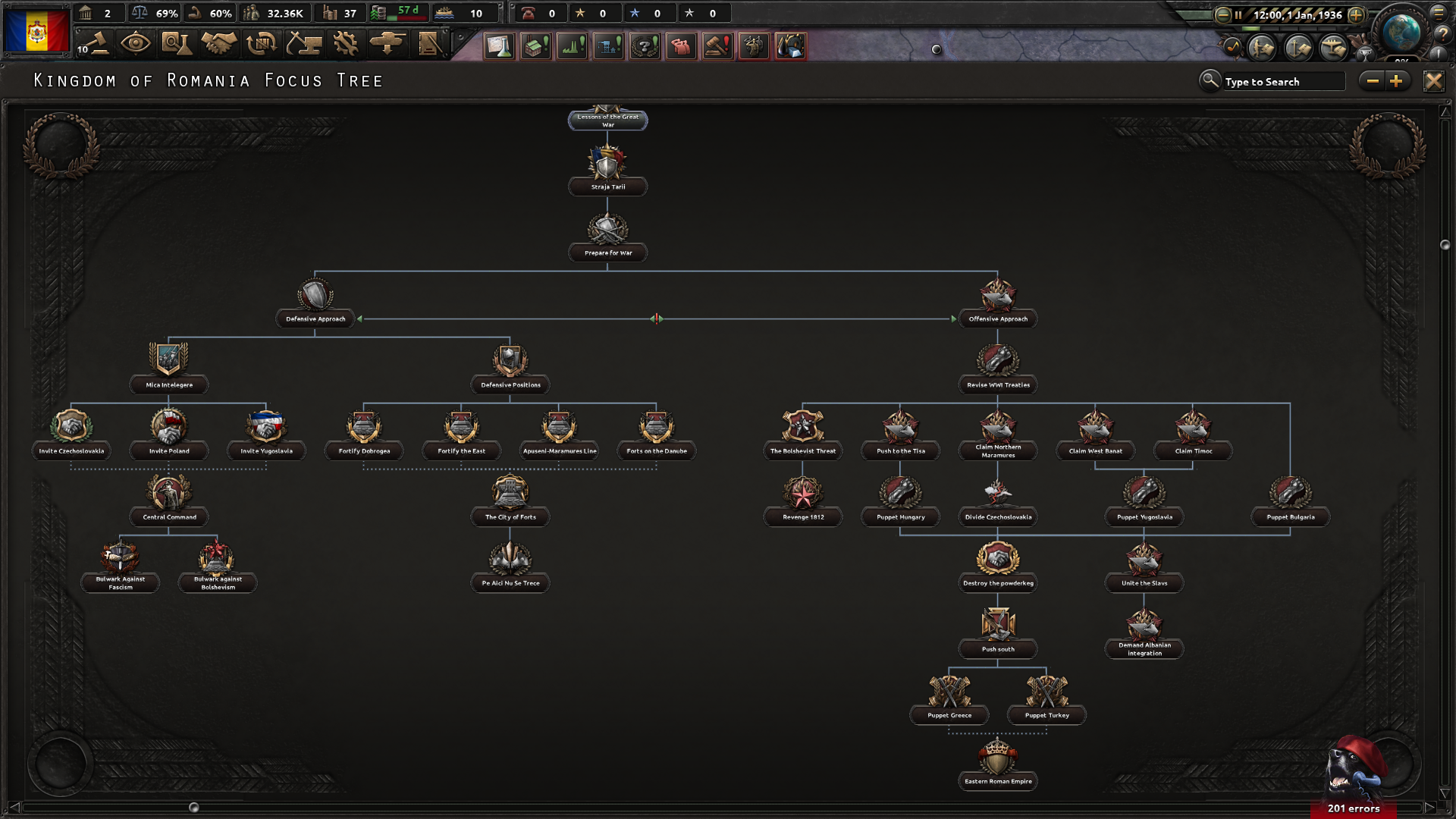 Stay tuned for part 2!