After a day of rest (no I don't work on Sunday ... almost not ... Well ok I kinda worked but shhh!), I decided to make some screenshots for your enjoyment. The videos... it's good! But images without pixelation... it's always better!
And for bonus, there is the new official logo of the game (probably not the final logo):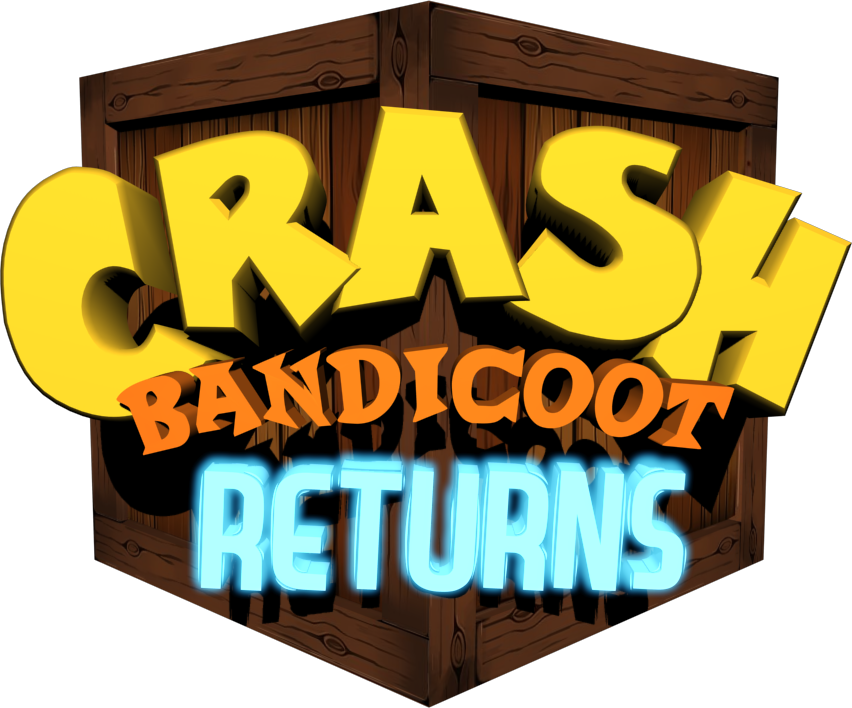 Moreover, I have a little changed Aku Aku to make it more colorful but I have not yet realized the texturing. And saw my feeble skill in texturing, I hope to find a specialist quickly (I have someone in mind but for now he is a little busy).
Meanwhile, I had some feedback from people interested in the project, including three modelers. I'll let you know as soon as I know more, but for now I'm still single at work and I confess I always some troubles with animations. I really struggle to understand how to integrate them as player's animations. I found some tutorials but I can not seem to get the same result...
So if you read this and you know how to do, your help is welcome!
And if in case you have not noticed, Crash Bandicoot Returns is now on Tumblr. If you want to follow news out there rather than here (yes it's the same but different), here is the link:
And there is the new official website in english and french :