Yes, we admit it:
We have totally forgotten about this years IOTY awards. No fake-news, no promotion videos, no articles begging you to vote for us. We are sorry for that, but we were too busy both earning the money to keep us running and ensuring you get a great game (somewhen in 2014 when it´s finished), a game you deserve when alphafunding Into the Ice now or buying later.
However, here we go with a really neat special about our new engine and the efforts to move our developement over. Let´s start with one from our older screenshots: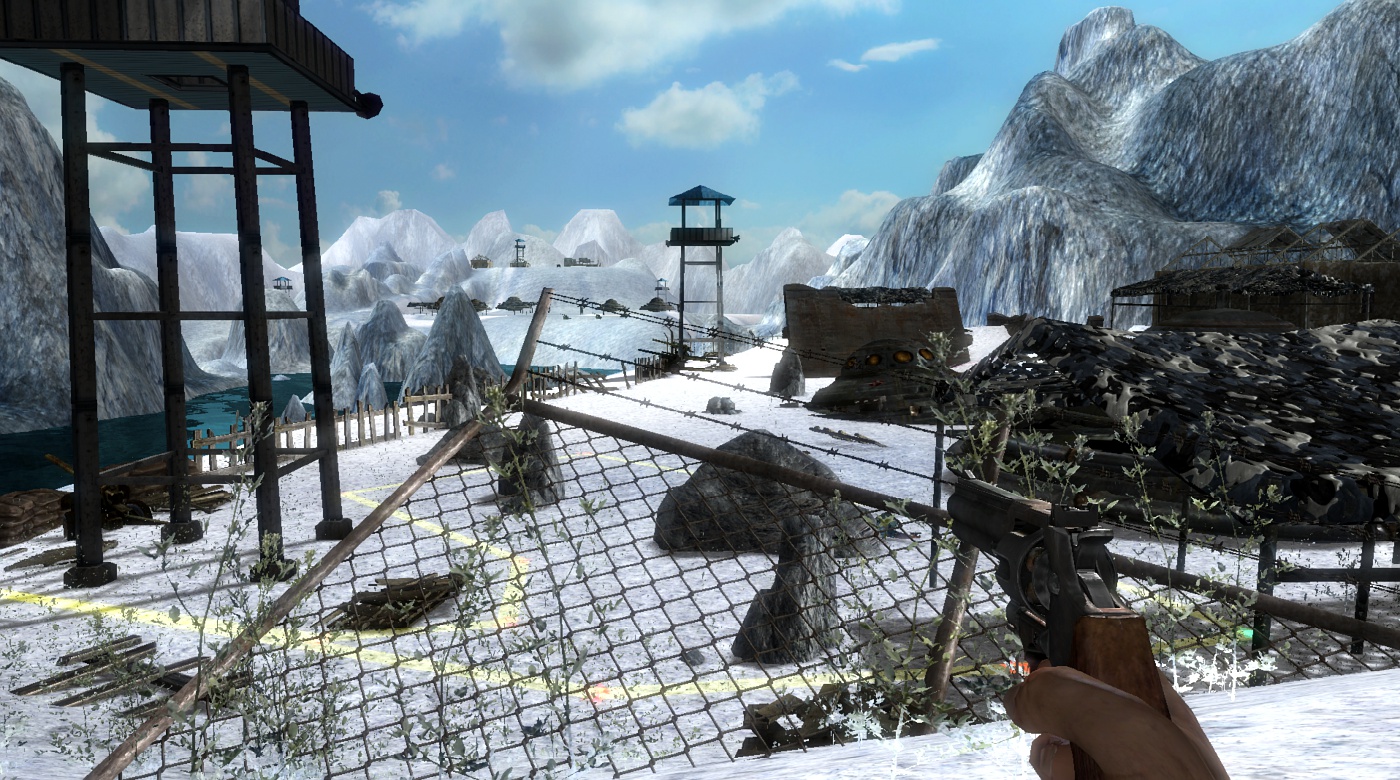 Well, this was from one of the in-developement versions of the FPSC engines. I built this level to try what was possible then, to test how many polygons can be pumped through the engine, to test own assets and the art pipeline. It was a brute-force approach, but in the end we came up with an level take ran at 5 fps on my laptop and at 10 fps at the Homegrown Games Dev machine.
However, when the first "real" version, the 1st official Beta of FPSC was released, we went back to start and begun converting assets and building real-live levels like they could be really featured in "Into the Ice". While still being slow, this BETA was already a huge step forward comapred to the previous dev versions. Take a look:
And now, two Beta iterations later, FPS Creator Reloaded is by way faster. Working with it is quite some fun, as the basic Editor layout didn´t change that much...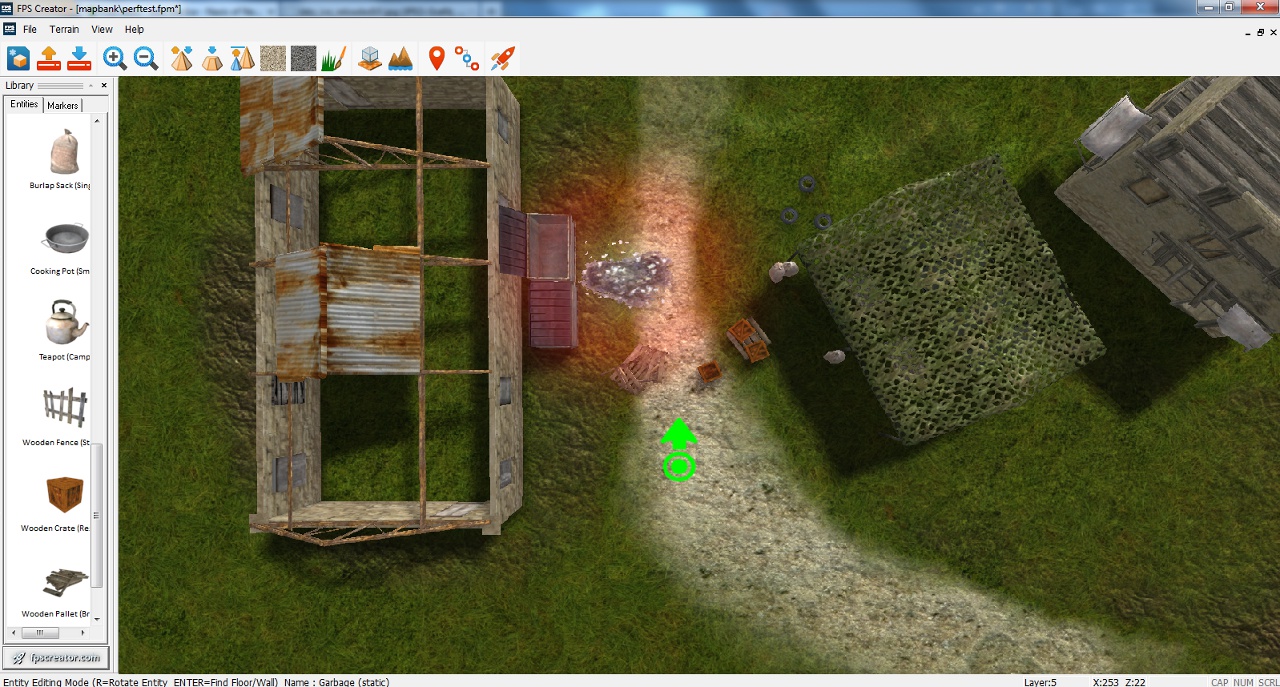 ...but the rendering power, the features and the technical approach changed A LOT. Realtime Shadows even in editing (no lightbuild process!) included. The scene above can be walked in real-time within a few seconds: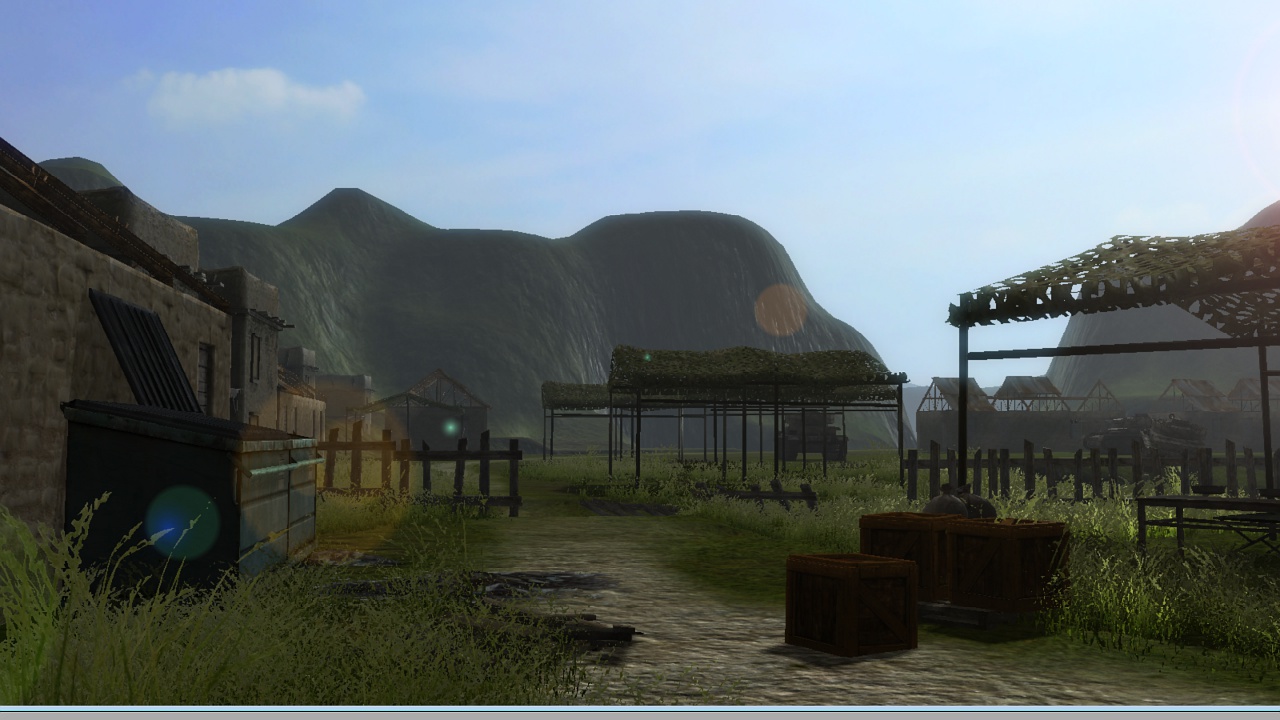 (Note: Lens Flare is a Homegrown Games trick applied)
The Art pipeline is pretty cool for those already familiar with the X format, and you get pretty impressive results quickly. However, the quality of your own assets determinates the look of your game, and we will put a LOT of work into that. So far, we have only experimented with existing assets and quickly imported assets floating around. Like this tank, and yes, as we are talking about "Into the Ice", we also quickly changed the landscape (can be done INGAME when testing with not more than 2 clicks and 2-3 seconds waiting!):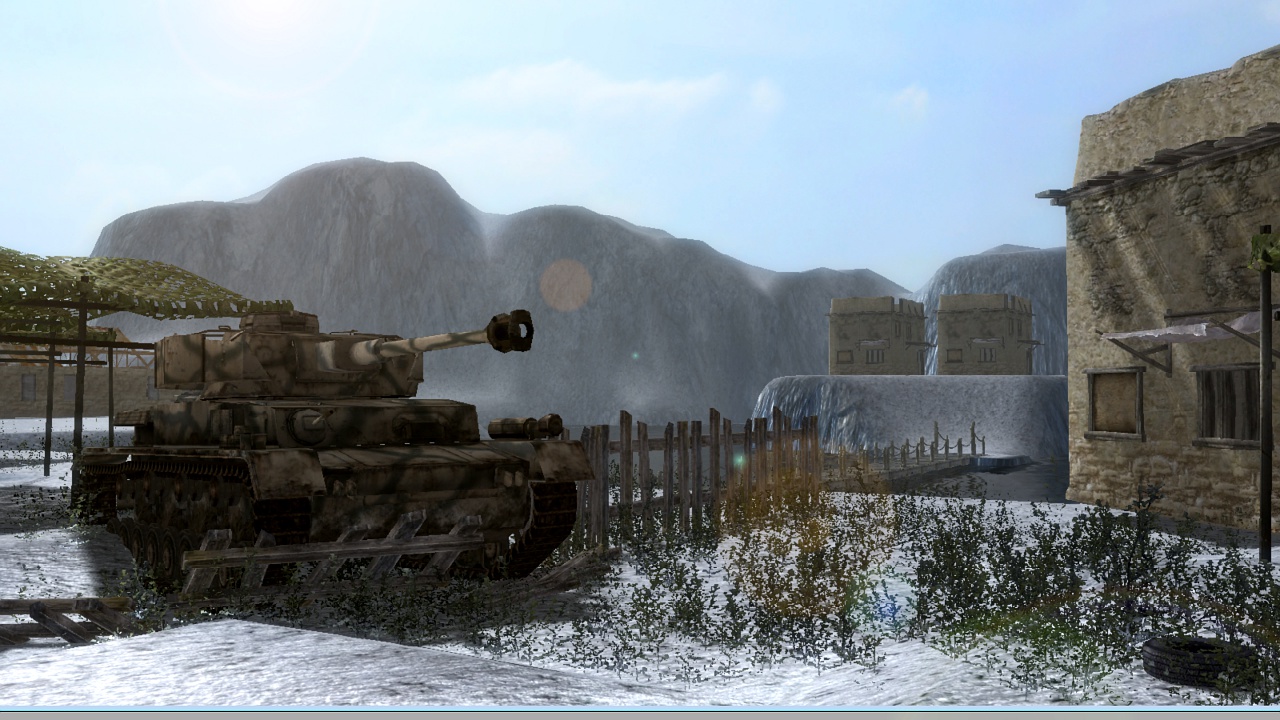 So what´s the catch?
The catch is that we have still a long, long way to go until we can achieve the level of detail you are used from the "Into the Ice" indoor preludium levels you may already have played. Basically we need both the amount of Next Gen look asset to populate Indoor and Outdoor levels as dense as we did in FPSC classic. And we need the render power and engine performance to make it a fluent gameplay experience, too. While we are sure TGC will achieve that with FPSC-R in the months to come, we will put our best effort into creating awesome assets and level layouts.
So please keep patience and support us by voting for us on IOTY and, even mroe important, alphafund us and start playing: