Starts 01.12.15

/

Ends 05.12.15
First game contest you can win are: Focus Selection Pack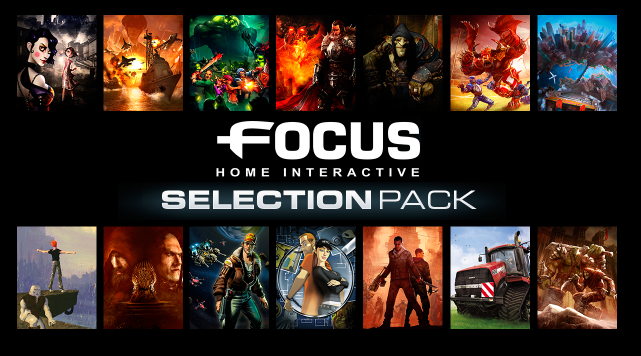 ~ This package contains ~

Farming Simulator 2013 Titanium Edition
Wargame: Red Dragon
Bound By Flame, Mars: War Logs
Styx: Master of Shadows
Space Run
Etherium
Pro Cycling Manager 2015
Cities XXL
Contrast
Faery - Legends of Avalon
Final Exam
Blood Bowl: Chaos Edition
Of Orcs And Men
Game of Thrones
Another World – 20th Anniversary Edition
Runaway
A Road Adventure
The Dream of The Turtle
Runaway: A Twist of Fate
Yesterday
R.A.W. Realms of Ancient War
Many different and fun games in this big package, which will give some games joy!
---
Game Competition (Focus Selection Pack)
~ Answer the following questions to win ~
.
Question 01: What is your favorite Game Company? For example: Ubisoft, EA, Telltale Games, Activision, Creative Assembly, Saga, Rockstar, Naughty dog and so on. Tell what you think is the best Game Company and why.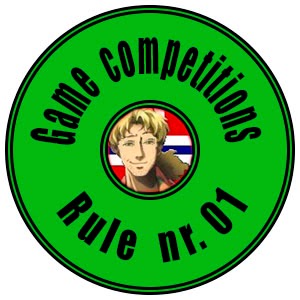 This competition is under the Rule nr. 01 - (Game Competition Info)
One lucky winner will be drawn in this competition.
This competition will expire 05.12.2015 - (The Competition is now closed)
Those who win will be contacted by those who Sponsor this competition.
The game will be handed on PC through Steam.
To aid delivery through Steam friend one of the Sponsors.
To see Sponsor list refer to main blog here.
Sponsor of this competition is: Kark-Jocke
~ I wish yougood luck andmay the bestwin ~