Hey everyone!
So lately Team Veil has been working on feeling out the combat systems and feel. We've been studying many different melee combat styles and systems for inspiration, newer games and older games, but the main thing we want to hit is the familiarity to the older Survival Horror games...
First, older Survival Horror games have a sense of desperation in the ability to kill enemies. Allowing the player to fail in ammo conservation is a HUGE factor in survival, which is something we're trying to cater to. As most melee combat systems have durability that lowers over time as you use the weapon, you rarely ever feel the need to stress about it so much (yes, there are times in games where you are struggling because your favorite weapon might break soon).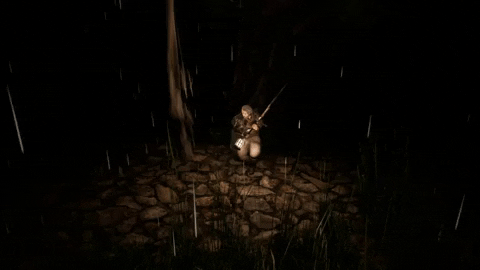 The Dark Veil: West Haven is working towards it's own sense of survival feels that points more towards the older style of having a limited amount of attacks to deal, then needing to take the time to "reload". If you don't have the resource to reload, then you can't use the weapon effectively (which this leads into a different topic of, "Should we allow the player to still deal damage somehow so the player can have the ability to use skill and dodging to continue forward, or do we just force the player to start over because they refused to conserve ammo and acknowledge the real "Survival Horror" feel?", which will probably end up being a completely different topic down the line.
If you like the old Survival Horror style of conserving ammo and the forced feelings of, "should I kill this enemy or run around?" keep an eye on The Dark Veil: West Haven, because we're aiming to bridge the new age of melee combat with old school survivability and we're really close.
Our Steam page is coming soon too, so keep an eye out for that!
Six