Gameplay Video
We've still got a long way to go until release, but it's nice to see parts of our game coming together. Since recording this video, Greg has made a bunch of improvements to the AI and Chip and Greg have done a lot of tweaking to the game's difficulty and feel. We will be doing future gameplay sessions, so that you can keep track of how the game is progressing.
In-Game Menu and Full Game-pad Support
We implemented some necessary features into our game with a little help from the Unreal Marketplace and Unreal Engine. We now have an in-game menu and full game-pad support for Fictorum. It felt great to complete a play-through using an Xbox controller!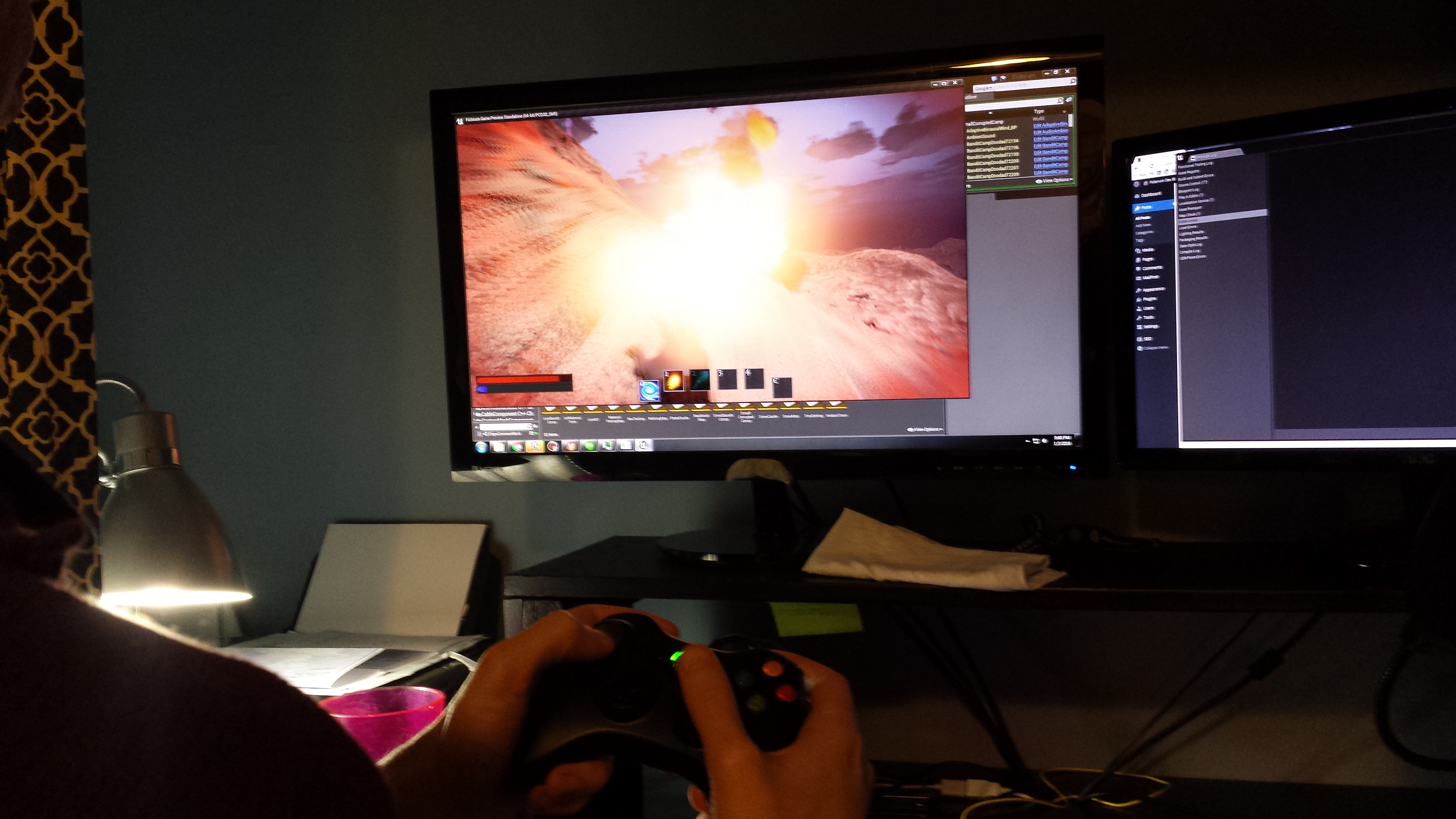 Region Map
Prior to this week, the Region Map was one of our weakest-looking features. It's an important part of our game and we wanted to make sure that it looked as good as the rest of it. Here's how it looked before: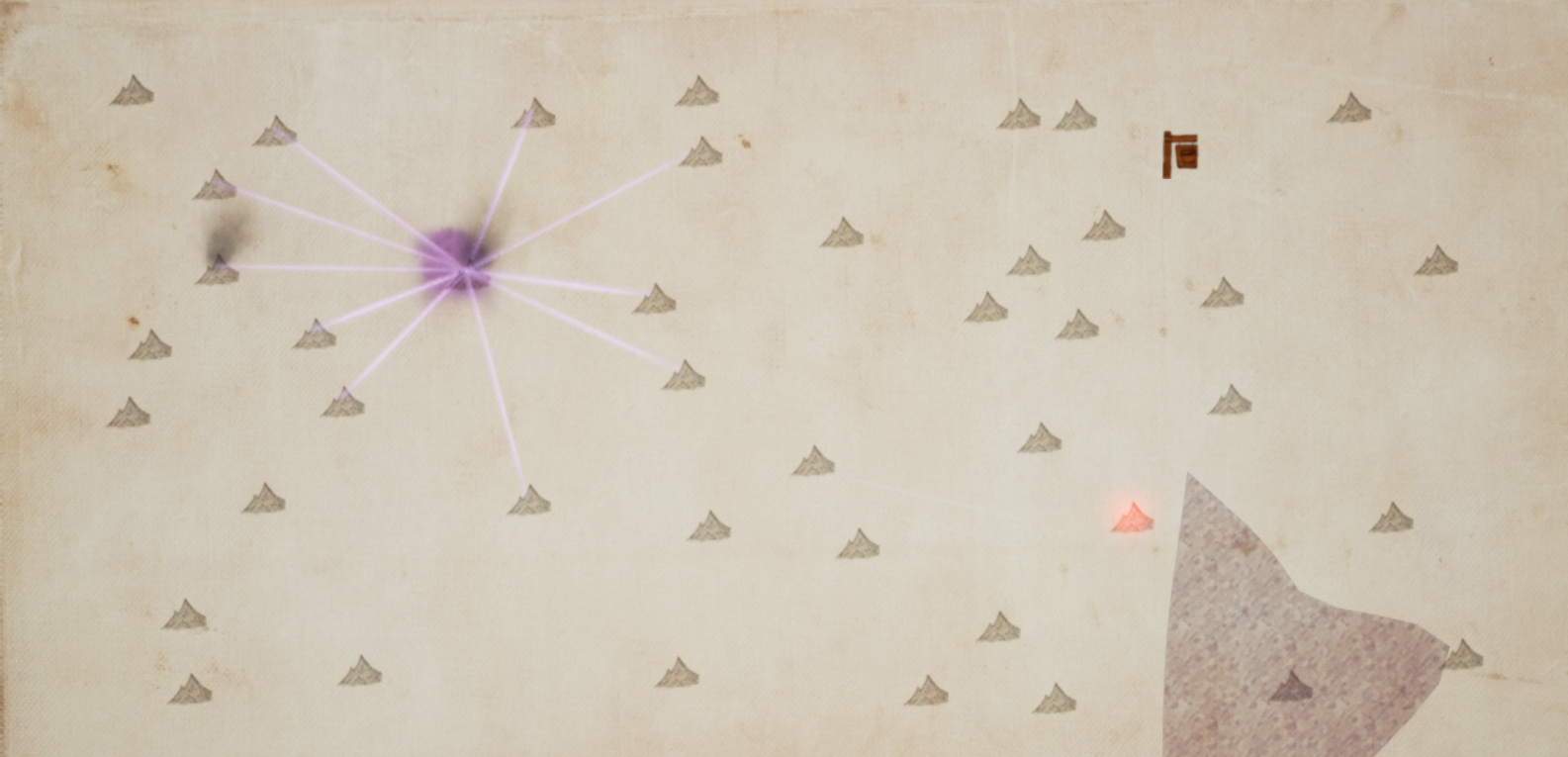 This week, Chip made a bunch of improvements to the lighting, particle effects, and the actors within the map to give it a more eerie mood and a new coat of polish:
Blow'n Stuff Up
We made some short videos to show off within the community spotlight, so we thought you'd appreciate seeing more stuff being blown up. That never hurt anybody, right?
Level Improvements
Greg did a little more work on his favorite level, the only fall setting right now, and it is now our most complete setting: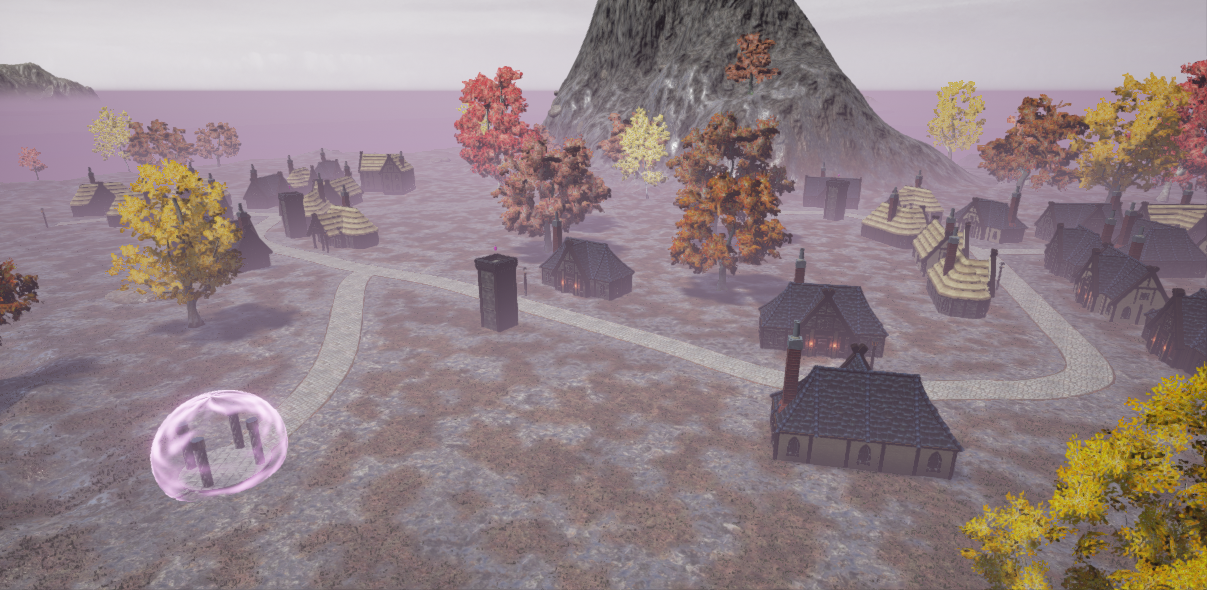 Important Reddit Posts
We were asked to do a Community Spotlight post on r/gamephysics/ about our game. It's very exciting to be stickied at the top of a 100,000 reader subreddit!
We've also compiled a list of our frequently asked questions and created an FAQ post on our /r/fictorum/ subreddit.
Talk to you next week! Weekly updates can come straight to you via our newsletter, and we have more fun stuff posted on Twitter and Facebook, so follow and like us on there. Or just track us here!