What is Vasparun?
Vasparun is an enhanced-mobility platformer with jetpacks, wallrunning and guns. The focus of the game is on fast movement through a map in order to set new highscores.
Current features:
Fully-fledged movement system with a wallrunning ability and jetpack mechanics

Pistol to shoot walls in the way

Modern science fiction look

Various different maps
This video shows the current progress:
Planned features:

Powerups e.g. increased movement speed, a longer-lasting jetpack ability etc.

Lasers that have to be avoided

Moving platforms

Warp points: Similar mechanics to the hookshot in The Legend of Zelda, but implemented in a way that does not stop the "movement flow"

More maps

Highscore system with online integration
Is there a playable demo?
Not yet. However, I plan to release an official beta version of the game once it is in that state. This will be a closed beta so that I can directly communicate with the beta testers and fix the bugs they may encounter as well as use the ideas they have.
I will also provide a free demo containing the first couple of levels once the game is finished.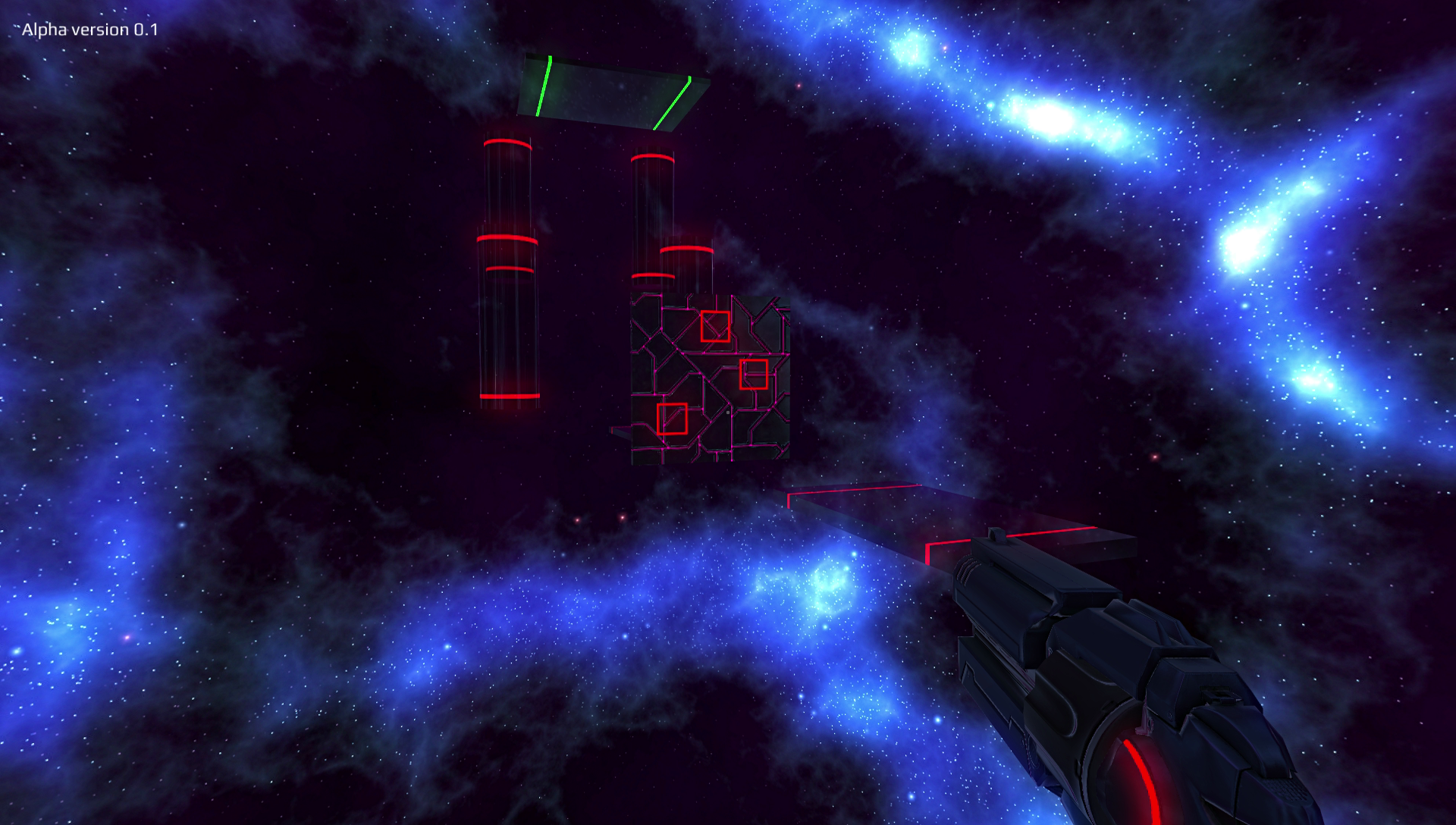 What is the motivation behind Vasparun?
I thoroughly enjoy games with advanced movement mechanics such as Titanfall or Call of Duty: Black Ops III. However, I felt that there should be a game, in which these movement system do not only add to the shooter experience but be the core part of the game. That is why I started to work on Vasparun. Of course, it also has shooter elements but they enhance the movement experience and it is not the other way around.