Hi, our new game is in the next level.
All support is appreciated, join our Kickstarter campaign.
More images of the game.
Here is the spaceship before the jump to other planet.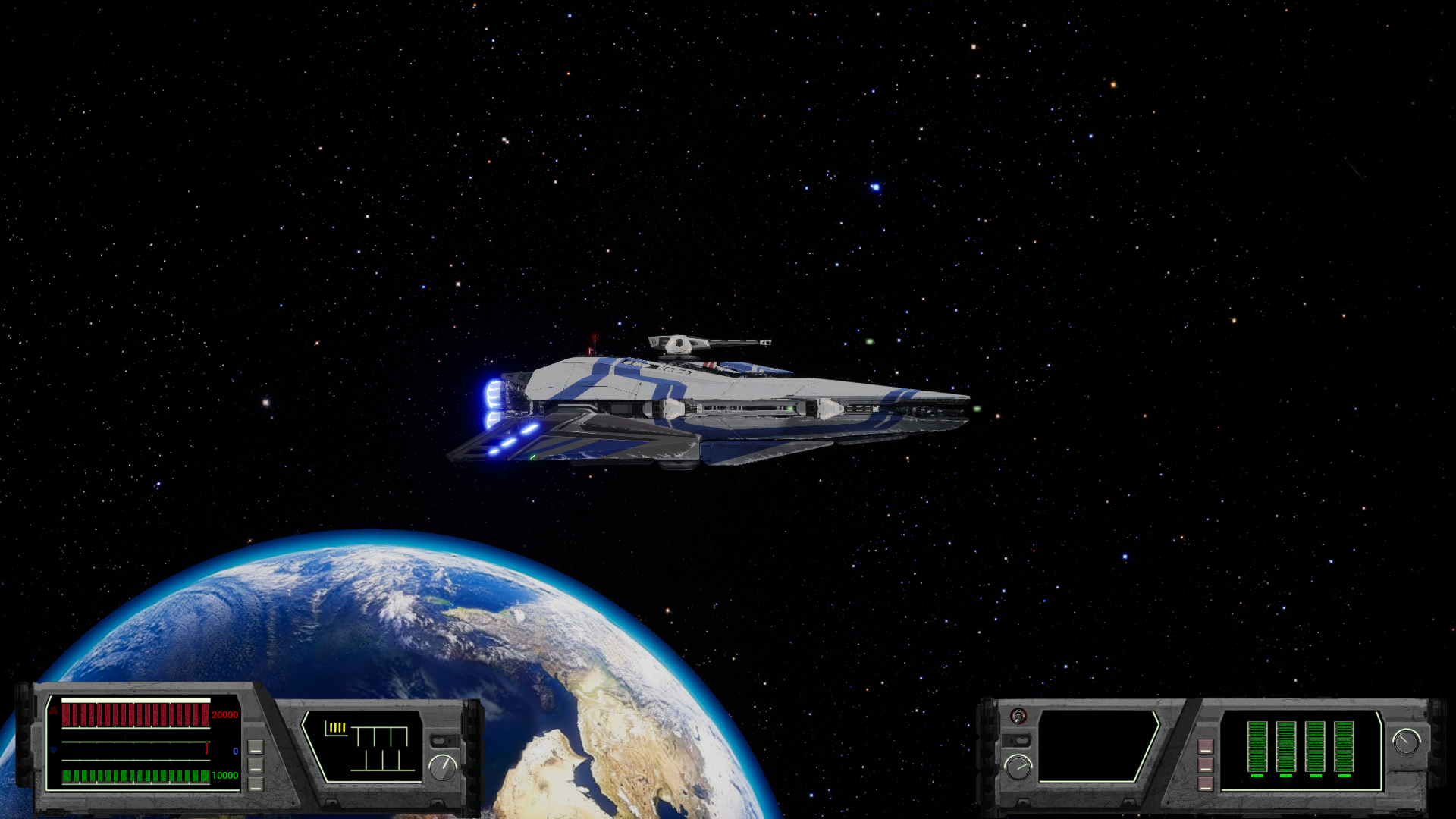 Inside the spaceship, repairing pipes and wires. Preparing for possibles boarding parties.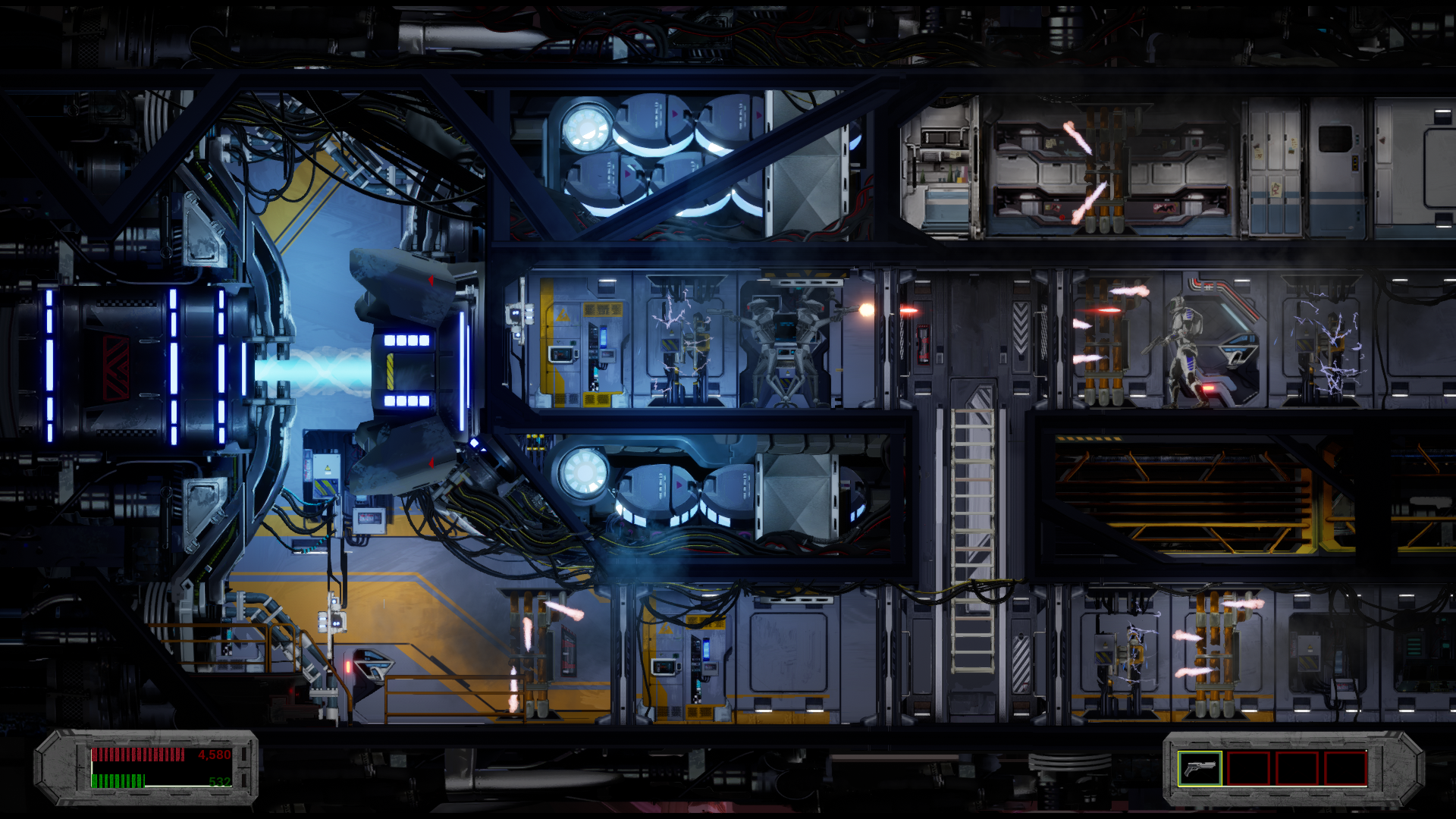 Landing the spaceship in an enemy planet, preparing the ground battle.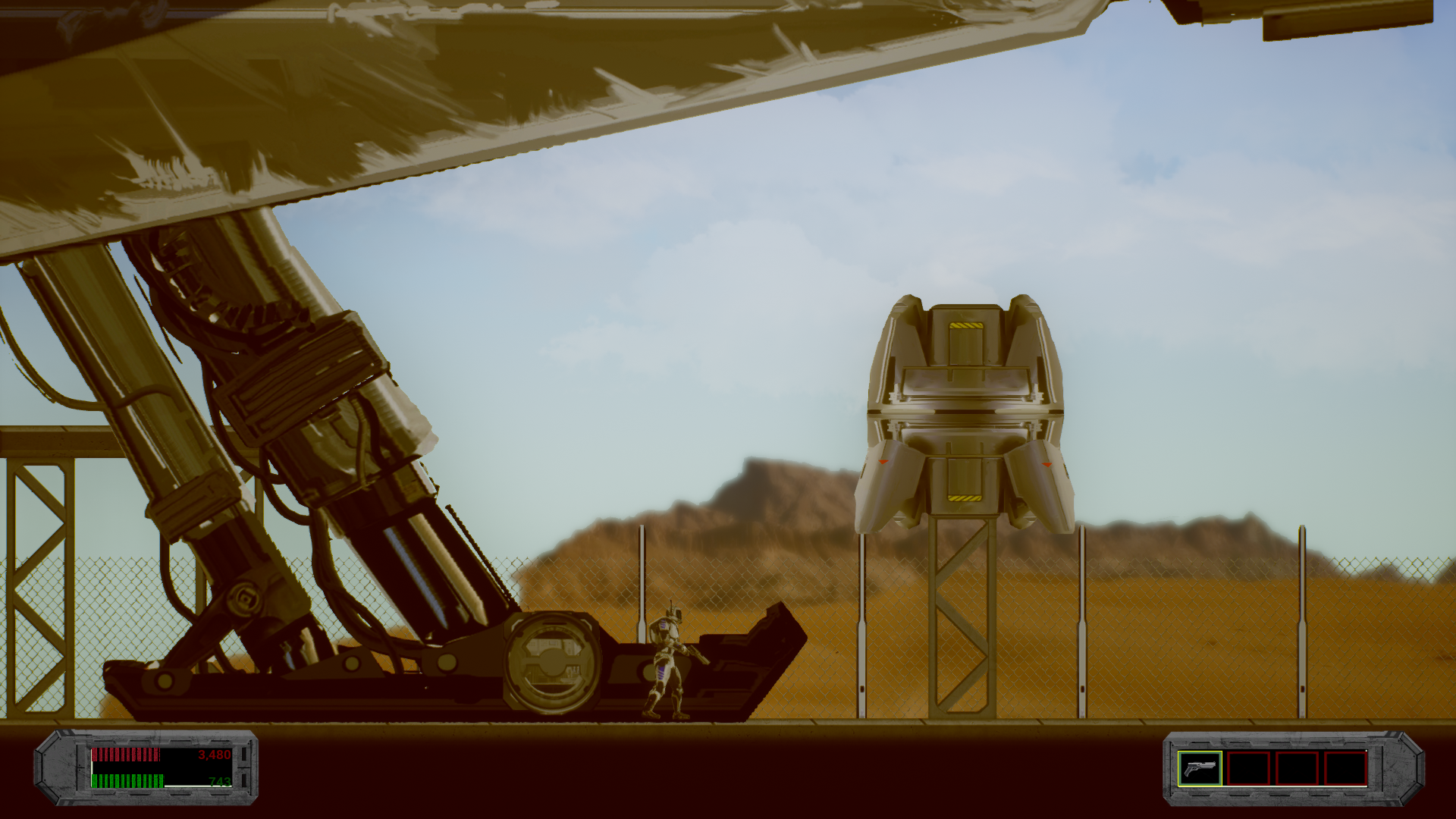 Fighting int the ground battle near the bunker.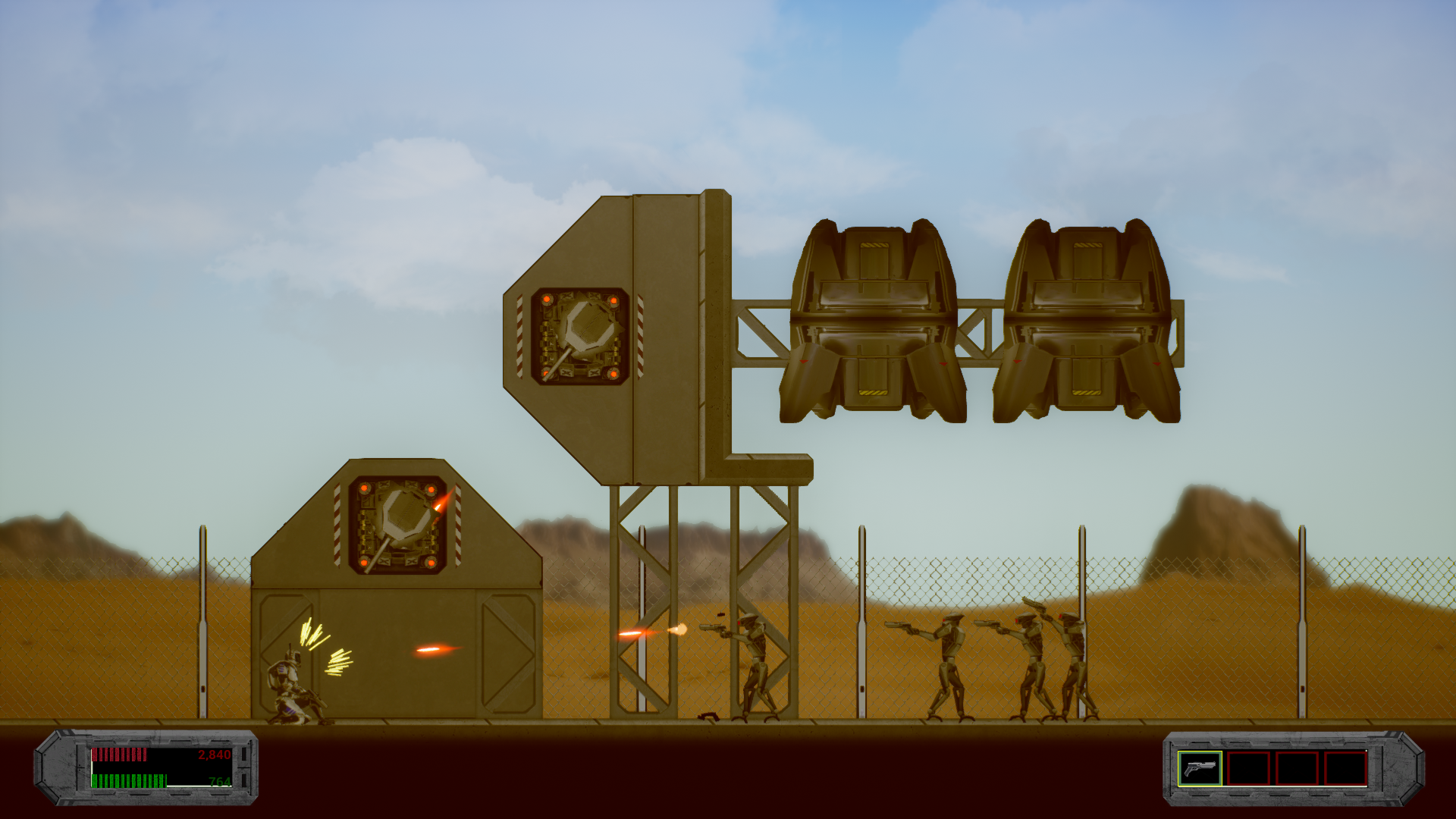 Thank you for your support and patience!