We've released several minor patches over the past few months culminating in our second major patch live now. Thanks to our players for being patient as we continue to develop and update Exo TD. We're passionate that we can achieve a better experience and will continue to work hard to deliver on expectations.
A look at the new UI with integrated tooltips in the new build menu and removed icons from the health area. You can now select active turrets to view the stats.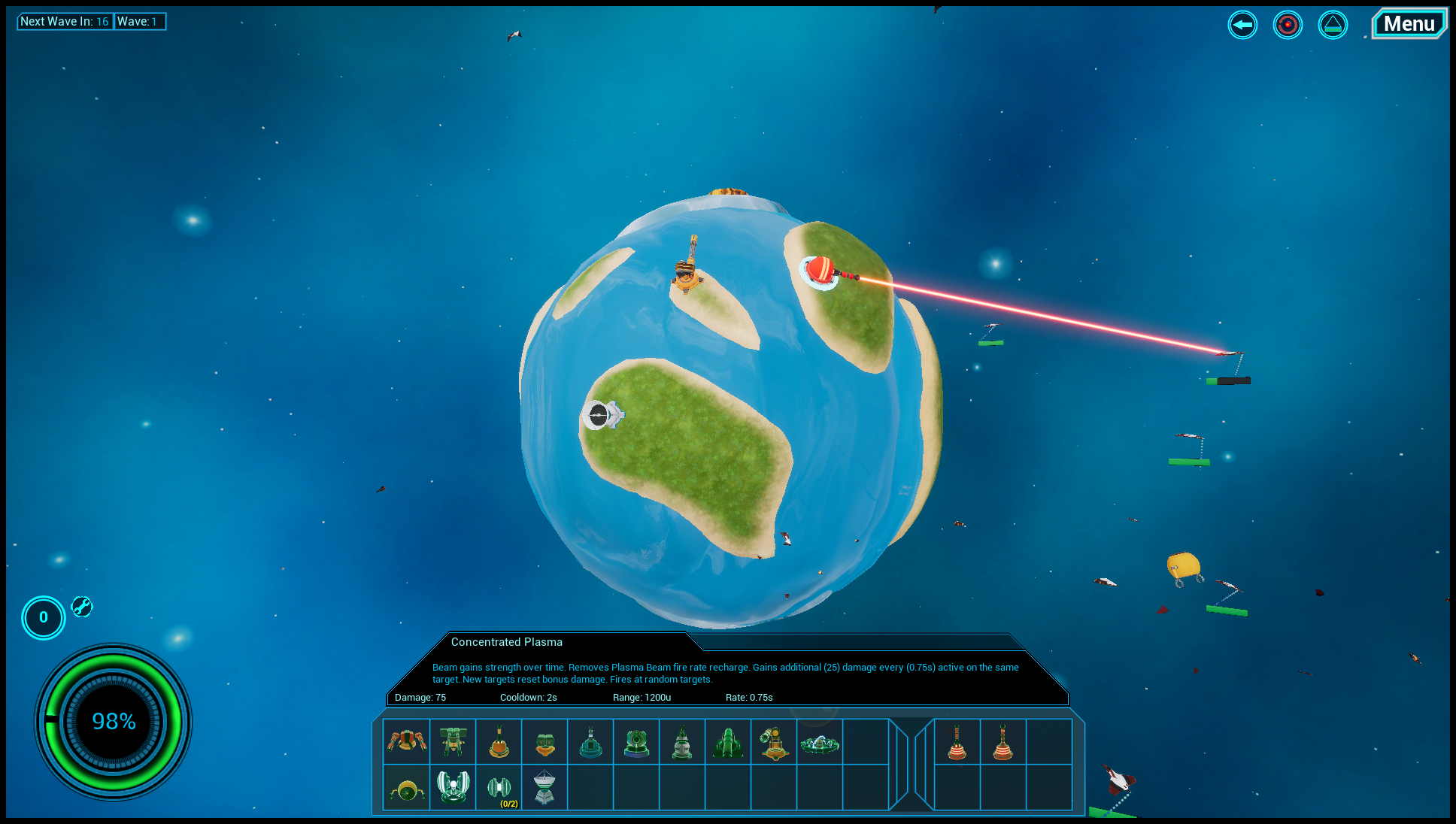 Spawn Portal has warped in a new model, texture, and animation.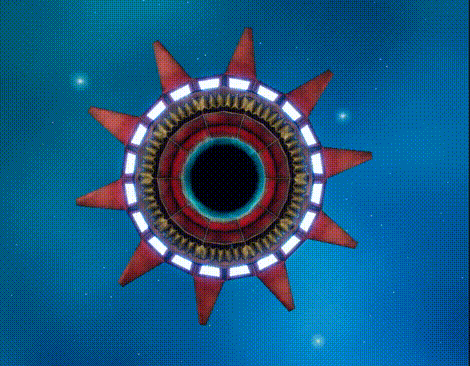 New Carriers & Animated Destruction: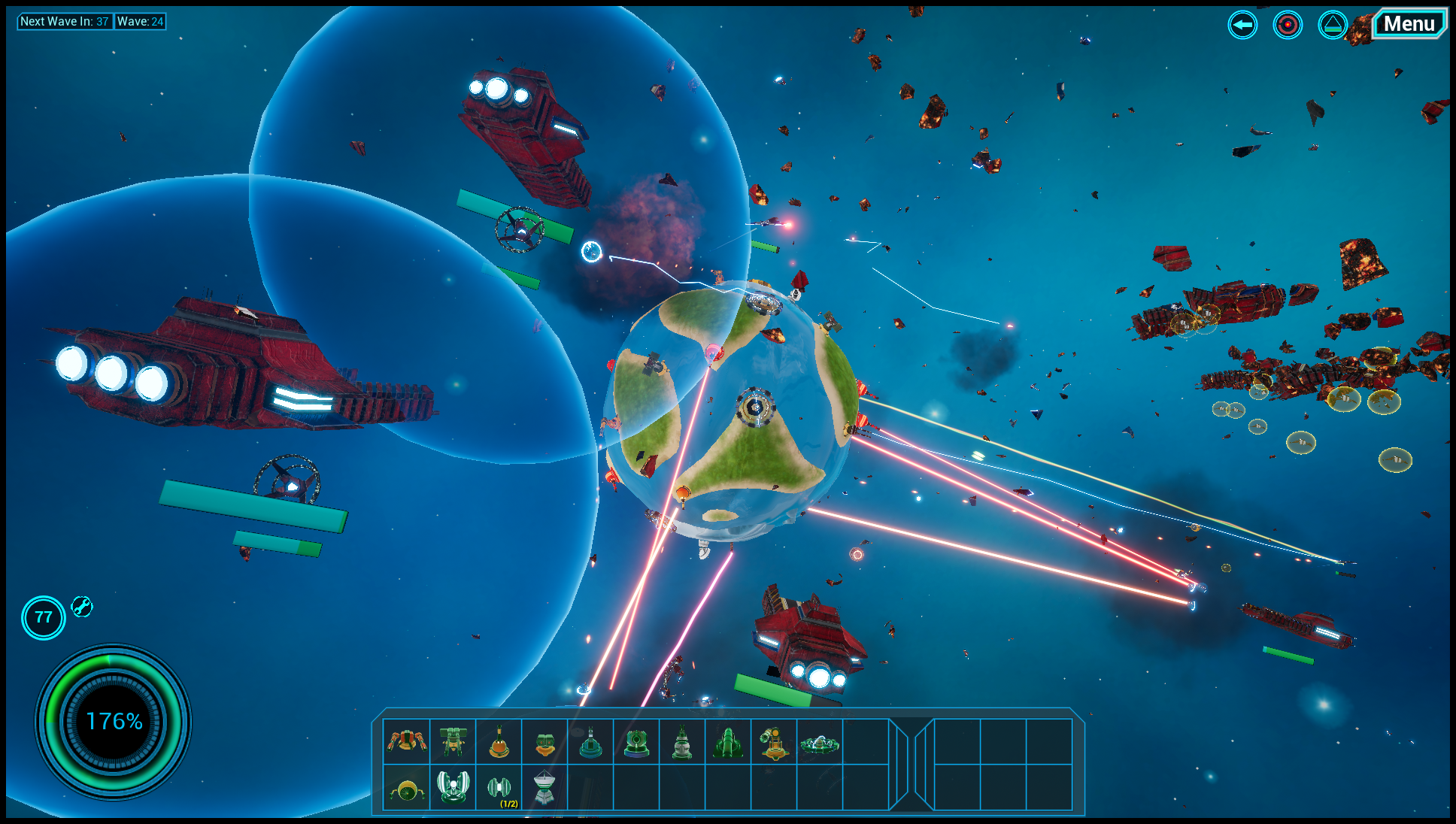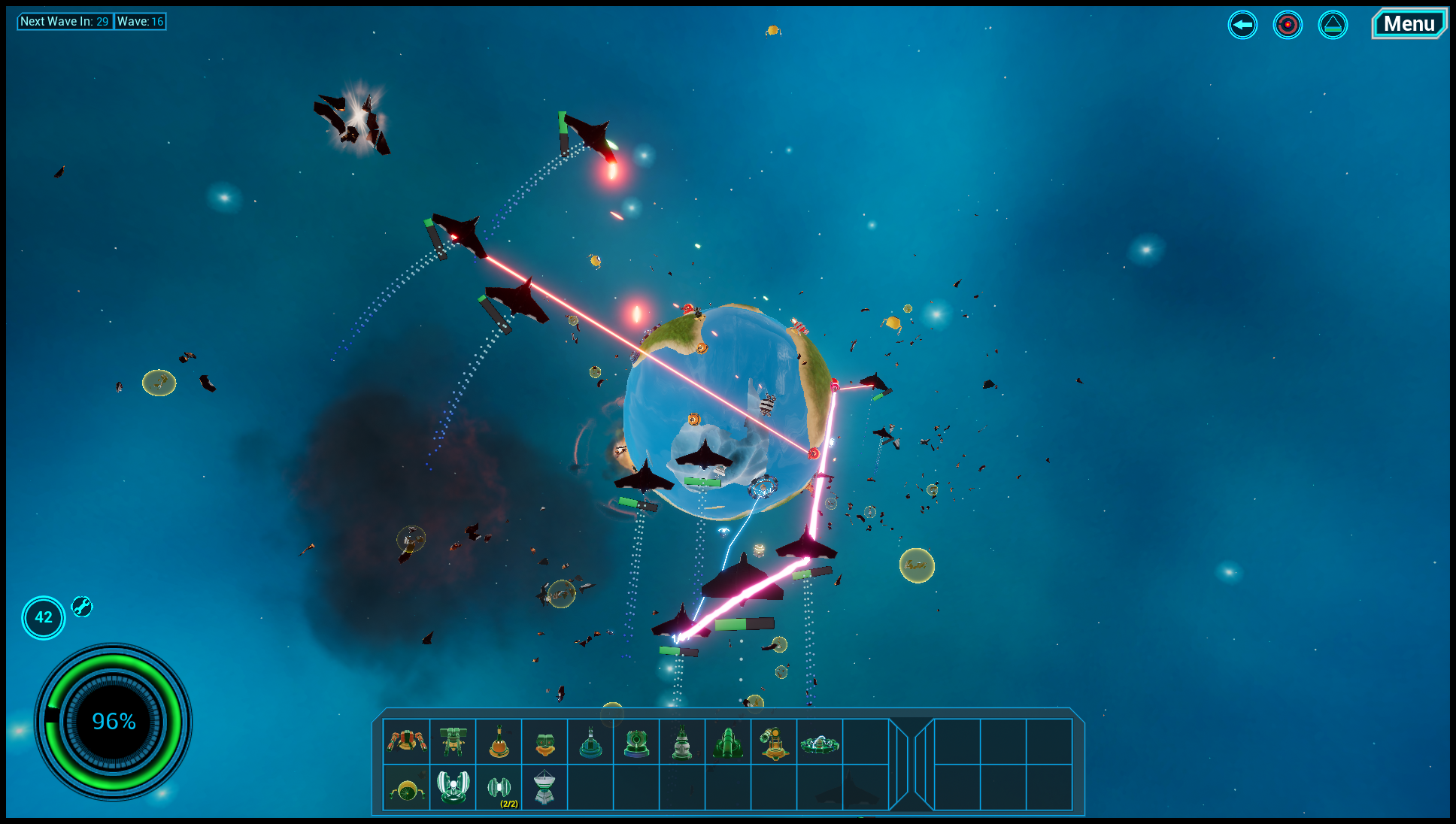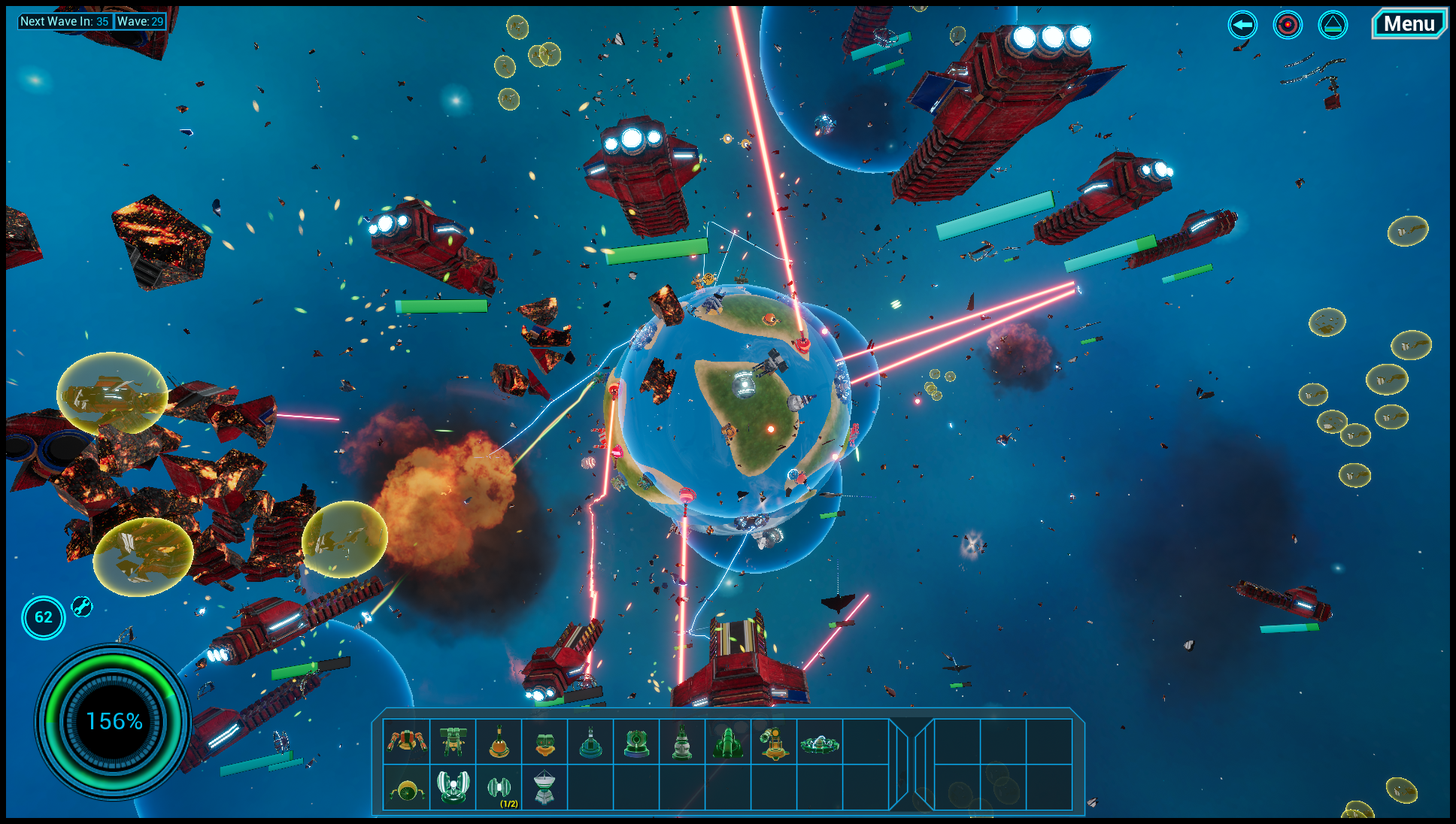 New Boss Carrier model, texture, and updated behavior.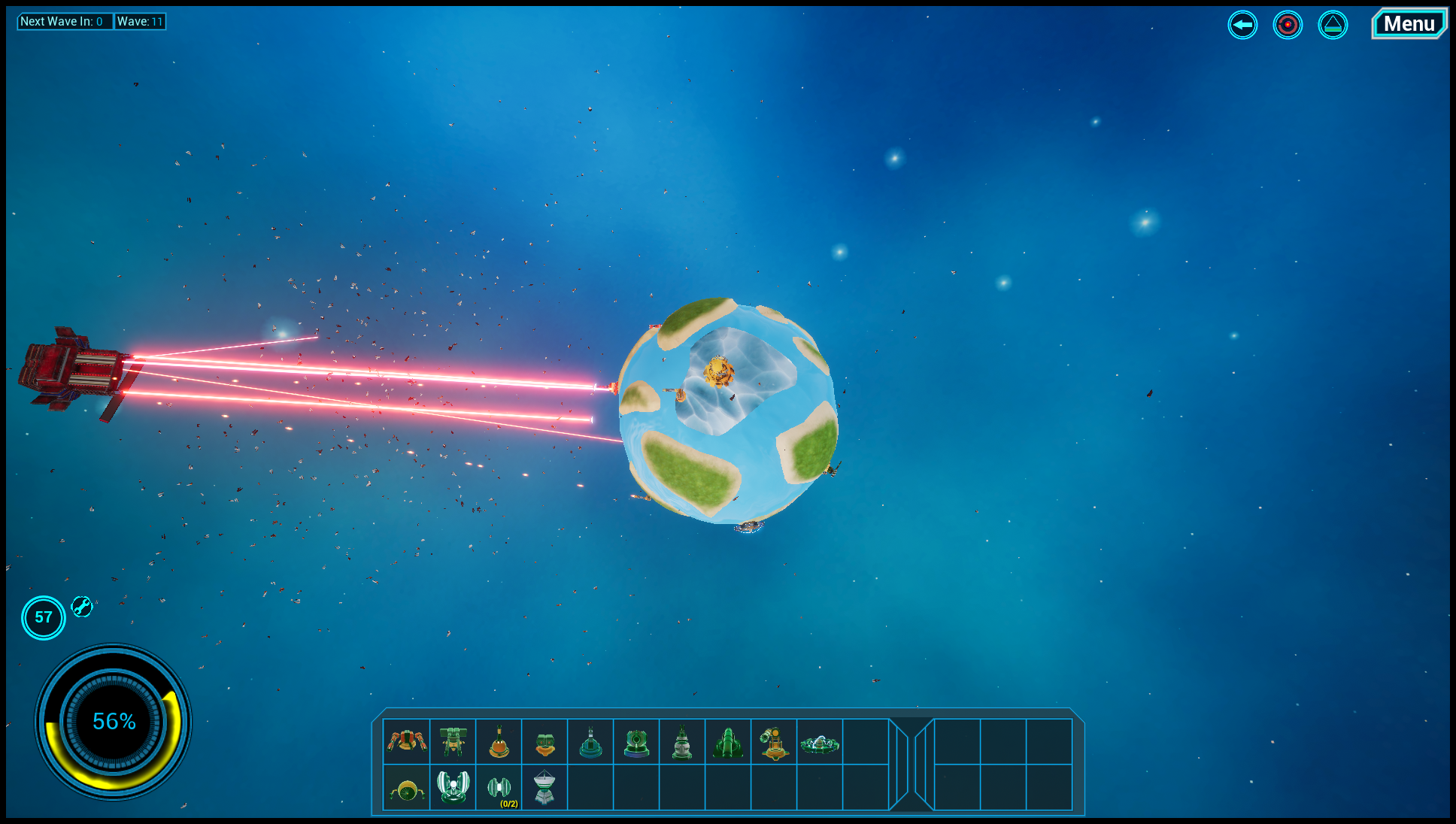 Patch Notes:

- Resolved crashing issues.
- Performance improvements across all areas of the game.
- Gauss Turret performance improvements.
- Revamped UI – Removed the old build & upgrade menu – Now an all-in-one layout.
- Removed build & upgrade icons from center of Planet Shield health UI, center now only contains shield health percentage.
- Revised tooltip menu now gives more information.
- Turret tooltip stats can now be accessed by clicking on an active turret.
- Updated Boss 1 Carrier model and texture.
- Added new attacks.
- Updated Light Carrier model and texture.
- Updated Medium Carrier model and texture.
- Now has 2 new variations.
- Updated Medium Carrier Fighter model and texture. Added wing fold animation on deployment off ramp.
- Updated Spawn Portal model and texture.
- Added Spawn Portal Open an Close animation for wave spawns.
- Added animation to Scrap Collection Drones.
- Improved performance of Scrap Collection Drones
- Scrap piles revised to now only hold 1 scrap value, additional scrap will randomly be distributed nearby.
- Several AI behavior fixes.
- All enemy ships now have visual destruction effects when destroyed.
- Enemy ships will now dynamically fragment into several pieces on destruction.
- Updated Planet ground and water textures effects.
- Updated Communications Tower particle VFX.
- Revised turret accuracy formula.
- Added ability for players to select turrets and right click on enemies to manually select attack target.
- Revised turret placement formula. Formerly placement was constrained to a small window, can now place turret anywhere valid that is currently visible to the player.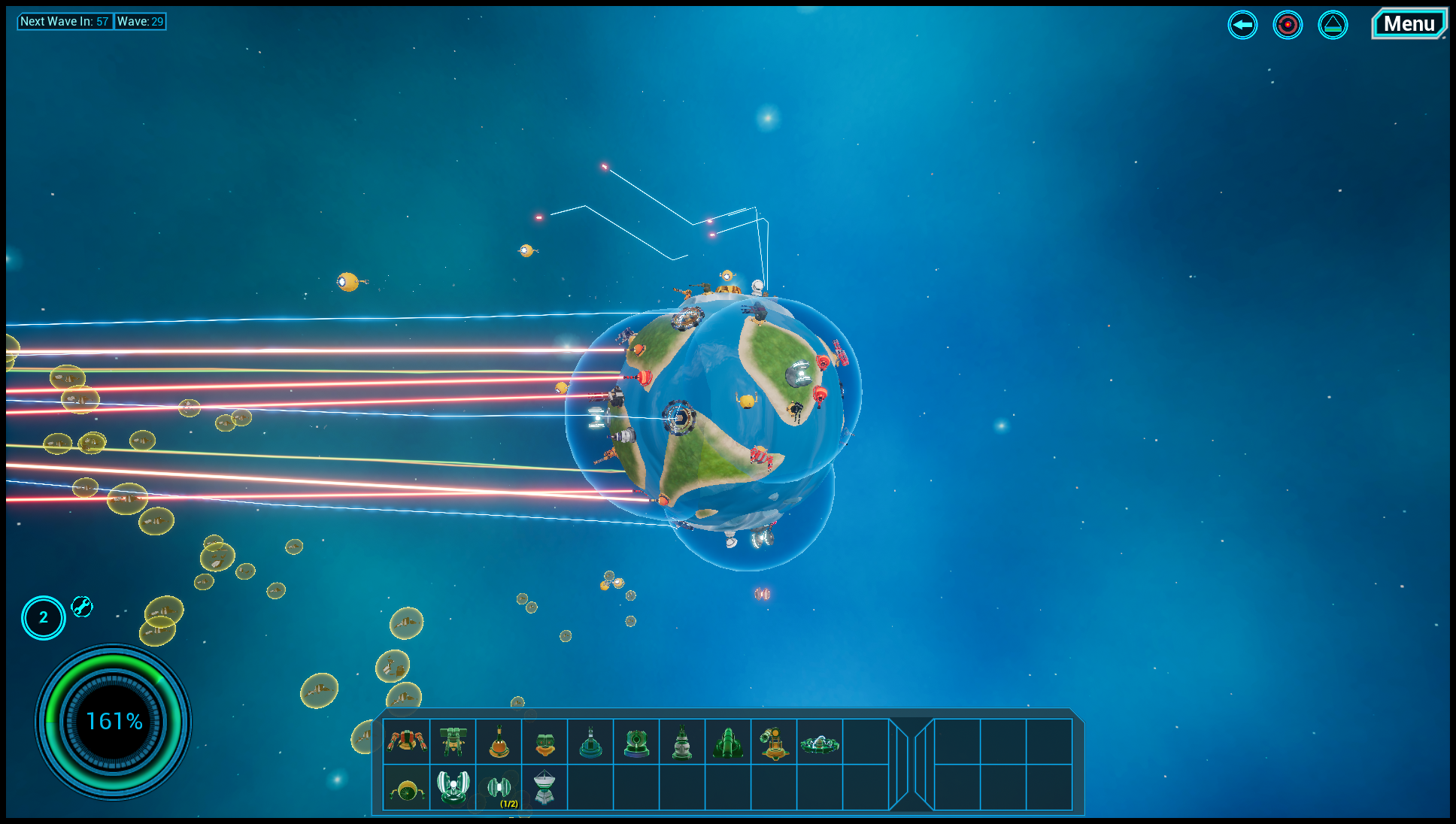 We'll see you in the next update featuring more extensive turret commands, assist networks, power resource, and more.