BACK STORY
I was working for a company. We were making stupid "match three" games, and I'm not proud about any games we made back there. At some point I realized that I'm enough of it and I want to make a "real" game. So I left the job 16 months ago to make Evo Explores. Why I decided to take MV's idea? The answer is simple: this is the greatest game I've ever played on my tablet and I thought: "Hey, I have already enough skills to make something similar and I can make it in a couple of months". How wrong I was :)
After a month of development I had all spinners and handles like in MV and a character (cube, actually) that can move in the world. "Great!" - I thought. "Give me a month or two, and I'll finish the game". Yeah, sure...

LEVELS
The greatest underestimate were levels. They took sooooo much time. I've never thought that this is so hard.
One day I sat down to make a level or two. You know, just to make few levels while I'm drinking my coffee. Several hours passed and I had NOTHING. Absolutely NOTHING you can call a level. That was a moment I realized that the project will take much more time that I thought before.
Looking back on designing levels for my game, I can share a few things that I learned. FIRST: level design is a distinct profession you can devote all your life to. The biggest problem is that there is no books on puzzle games design. This is also not a subject you can learn in school or from books. I've read ton of articles on internet, but the most helpful thing is to make levels by yourself.
I had no background experience in level design, but hopefully I had a full game to "steal" from :) To be serious, having a completed game to look on not helps a lot. Yeah, some levels in Evo Explores looks very familiar to MV's levels, but all of them was started from a single cube and a lot of iterations was made.
SECOND: iterations. Iterations is what makes a level good. Make a level, then go back to it tomorrow, improve it, test it on your cat (relatives and friends will also do) and start over. On average, each level required from 10 to 20 iterations. The key point here is not to stick to one level, but work on several levels at a time. Not simultaneously, of course :) Just don't get stuck with one level for too long.
You might be curious: "How many levels did you make, smart-ass?". Final version of Evo Explores contains 45 levelswhich are grouped into 14 chapters. Sounds not so much, I know, but I did my best. There are about 20 levels which didn't get to the final version, but they were not good enough. I decided to rework them in future and include in a sequel of the game.

GRAPHICS
I'm not an art person, so any thought about graphics scared me a lot. My mind was ignoring this problem for a very long time.
At the beginning of the development I thought to make the game in the style of "Alice in Wonderland". Here is this ugly monster I made in Blender, hehe:
But later I rejected this idea in favor of something simpler and more abstract. After some pondering the robots idea came. Robots seemed easy to make.
One of the first results of my mad photoshop and blender skills:
After couple more iterations this buddy appeared and I decided to choose him as a main character for the game:
Later on, a Cassette character appeared as a part of new "Bloxorz" mechanics:
But Evo Explores will never be done without a real artist. Kate, a friend of mine, agreed to help me with an art and a first concept was made:
The art style evolved in something similar we have in final game:
To be honest, the biggest complaint from players is that the game is too much like MV. On the other hand, I'm happy that we accomplished the feel and look ofthe game with almost $1M budget :)
In fact, MV's look is very easy to implement. That is the main reason why I decided to stick with it. It's just soft shadows and simple patters on the walls and voila, you have a look of MV. Perfect choice if you have zero budget.
And here is what we have in final version of Evo Explores: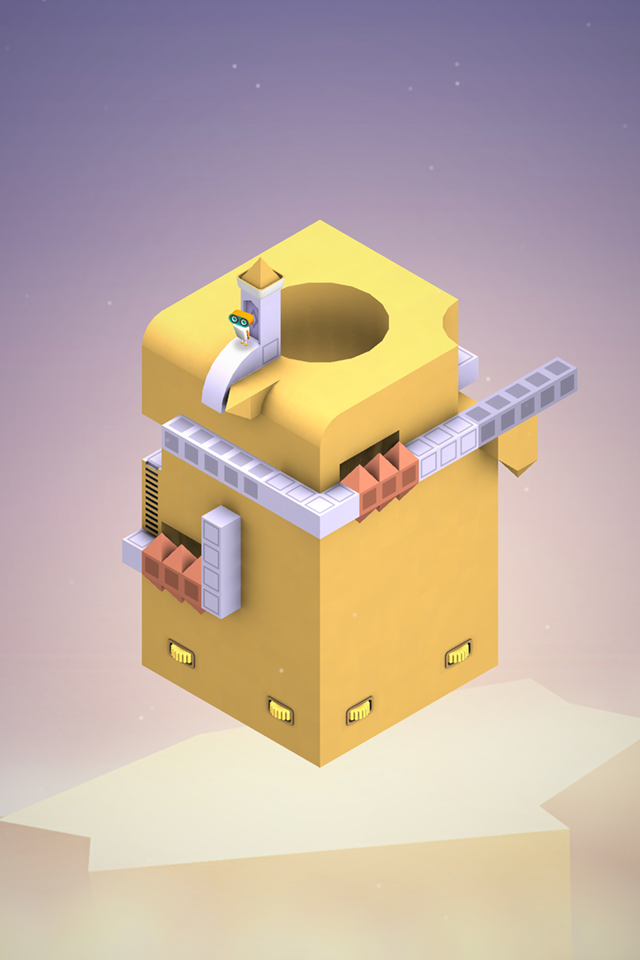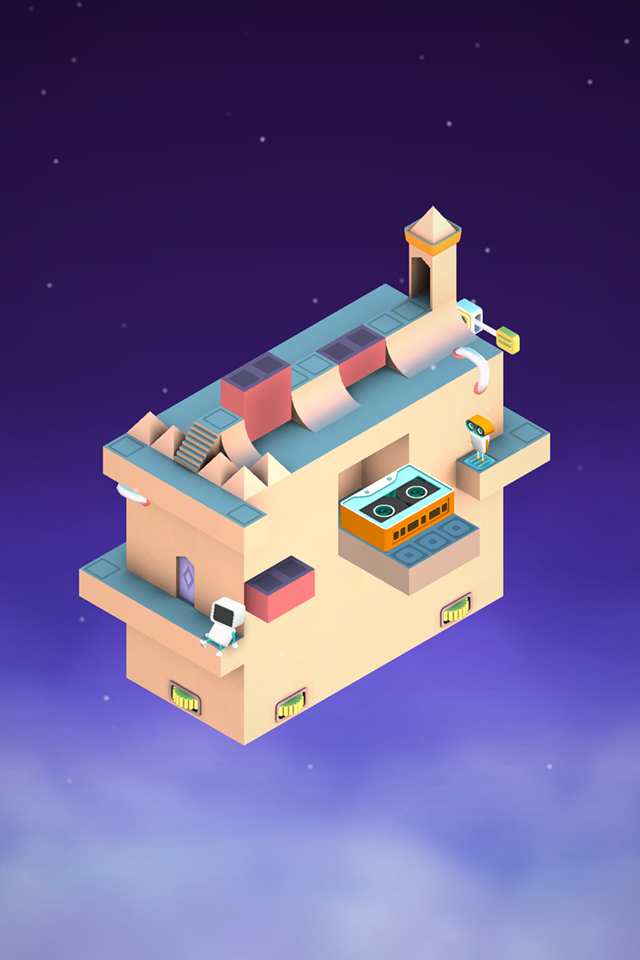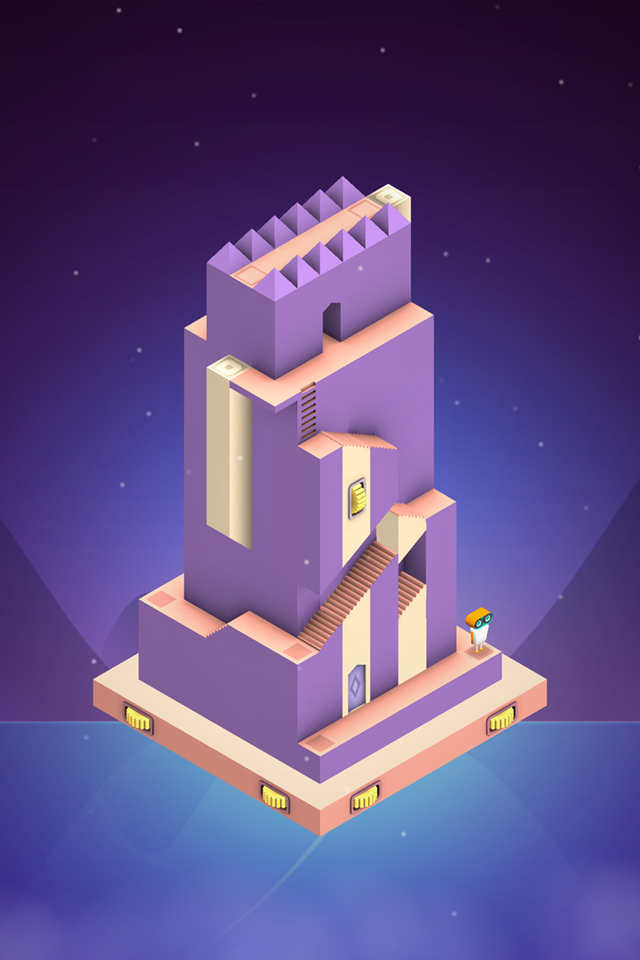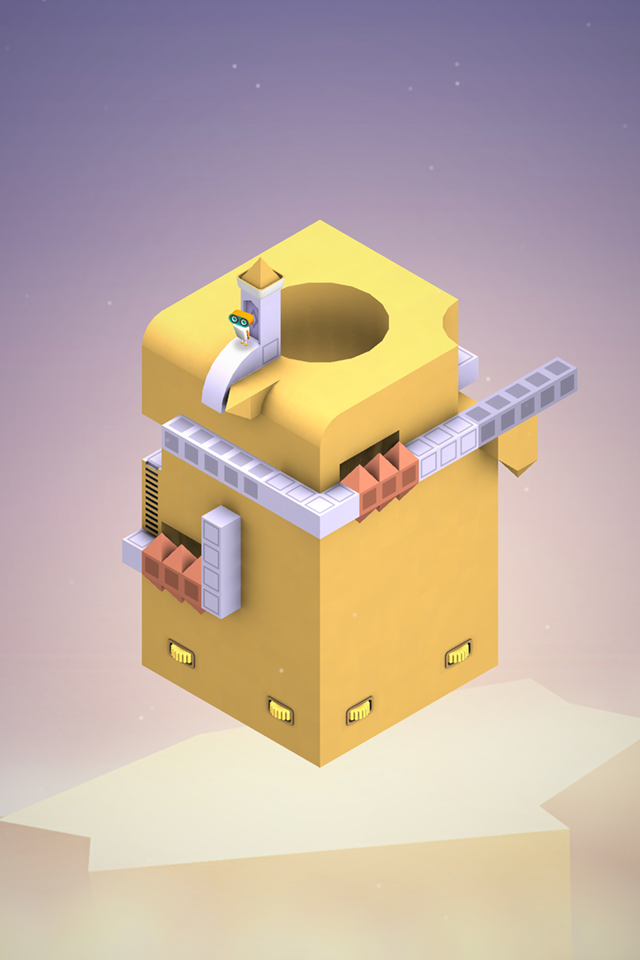 THIS GAME IS A RIP OFF
There are people who hurt my feelings saying "stolen", "rip off" and "copycat". So if you want to hurt me, go ahead and use this words :)
But I don't think that taking others ideas is a bad thing while you're not breaking any law. And thanks god that game mechanics are not a subject to copyright. If so, there would be no first person shooters after the Doom or no 2D platformers after the Mario (actually, I don't know if Mario was the first platformer of not). After all, people seems to enjoy the game. You can make sure of it by reading comment on Google Play or Microsoft store. So if you liked MV and wanted to play more of it, like I did when I started development, Evo Explores is definitely for you.
There is another friend of mine I want to say thanks too. His name is Oleh. He made an invitation system and a site (Stampedegames.net). We tried to distribute the game for free with option to invite friends or to buy the game via in-app purchase after 1/3 of the game. This didn't work, because a lot of people who downloaded the game for free was leaving one star reviews and asked why they should pay for the game or bother with inviting friends. The answer is simple: because developers are the most greedy people in the word. This bastards don't want to give the game they spent more then a year on for free, hehe :) So we decided to turn off the invitation system and just sell the game for a fixed price of $2.

And now some time for promotional materials and links. Please be aware that iOS version is prettier then on videos or screens from internet. I polished the game before iOS release.
Sad fact: my game was stolen 300k times on Android devices, and was bought only by 5k people. I hope that iOS will do better and I can afford myself to make a sequel :)
The most passionate review: Youtu.be
Thanks for your attention! Feel free to ask questions or post suggestions.
PS: not a single line of code was stolen and no animals were harmed during the development.