Hey everyone!
A lot of things happened since the last blog. Lot of things to tell but we will focus on several of them.
Mainly we've been busy with two very important things: random match events and improved environmental detail.
City map
So let's start with the second. Here's something completely new: an interactive map! It looks like a separate location where you'll be able to mess around your player and visit all sorts of locations in a snap.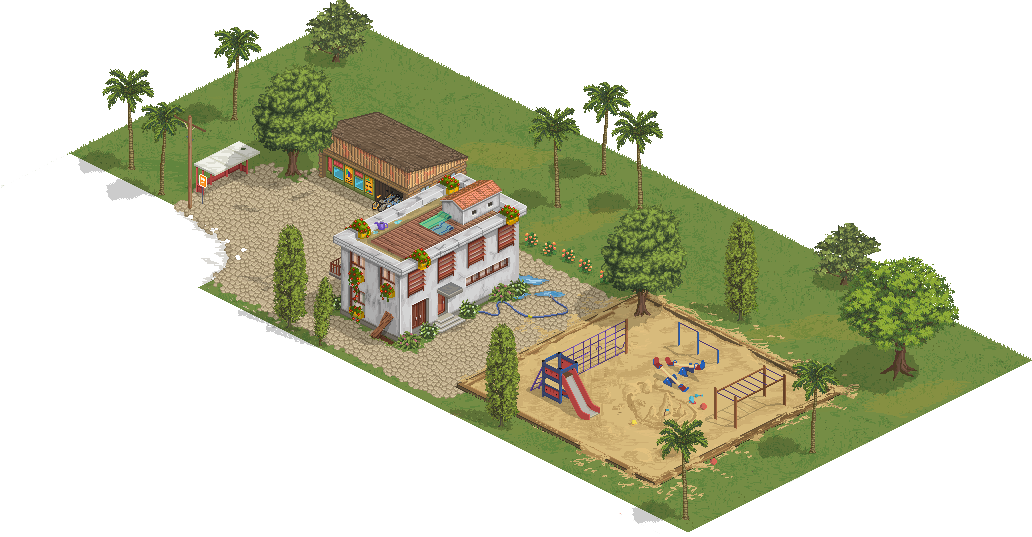 One of map tiles - game will have hundreds of them
You will assume direct control over your character and lead him anywhere on the map. At first, we considered a WASD control over a character, but after two closed tests, we decided to go for something more like racing car controls where W and S are for steering and braking and A and D are for turning left or right.
Trying out different control schemes
As we were developing the various animations, backdrops, and visual elements for the map, we began brainstorming ideas for how map traversal should actually work. We didn't want to use a simple point-and-click system that involves a pin symbolizing the hero moving around in a static format. As a result, we have updated our initial vision with direct control over your character, ensuring everything feels so much better.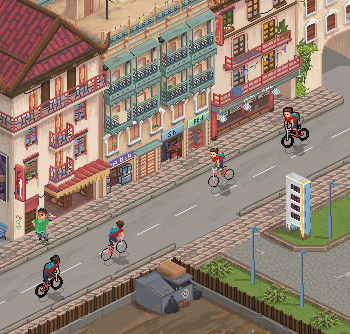 Stylization of Rad on the map
You can go just about anywhere now, visiting unknown places and meeting interesting new people. This also means that players need a sweet ride to get around the map, which will take the form of a customizable bike or scooter. Pimp it out to show your flare.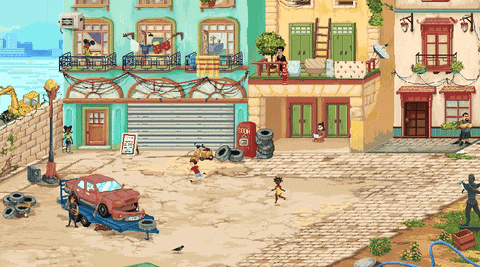 Underground garage. Or not so underground?
Travelling around the map will be affected by random global or local events. For instance, there might be a bicycle competition going on in town, which will cause certain roads to be closed and crowds of people to flood the streets. You could even come across a lost dog with a tag on its collar. Return it to its owner and maybe you'll get a reward!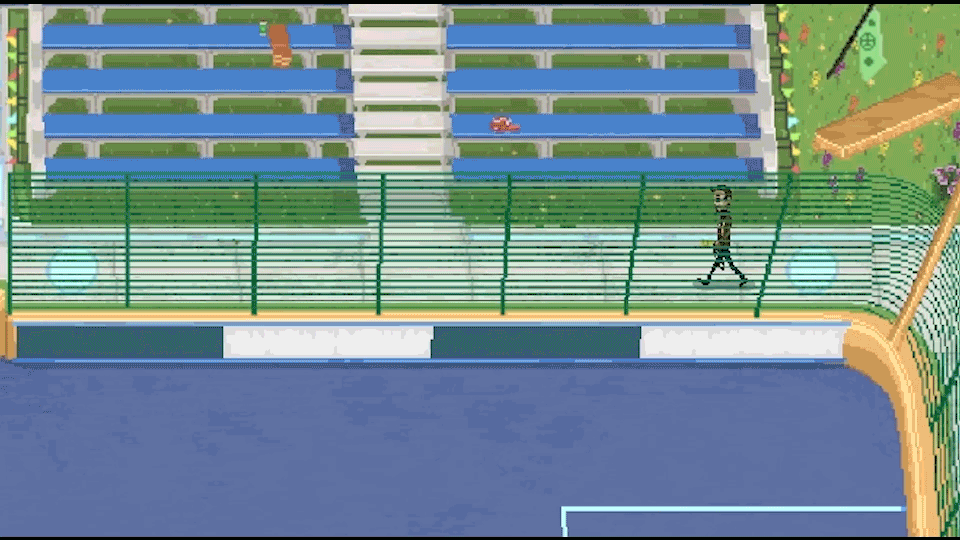 This guy is up for anything to get a nice shot!
Unique characters you encounter on the map can then be met within the city or during matches, like the friendly local photographer who has a burning passion for their craft. They might show up during a match to flash everyone on the field! With their camera, of course. Not everyone likes being photographed, but that's a sacrifice this photographer is willing to make for their art.
Random match events







Various characters of the game
Firstly, with regards to random events during matches, a number of match events have been introduced to offer some additional visual depth or affect gameplay in a fun way. This can be a cosmetic effect like the wind blowing, which causes leaves to blow across the field (and doesn't affect gameplay much), or you might be able to interact with these fine gents below (affecting gameplay somewhat).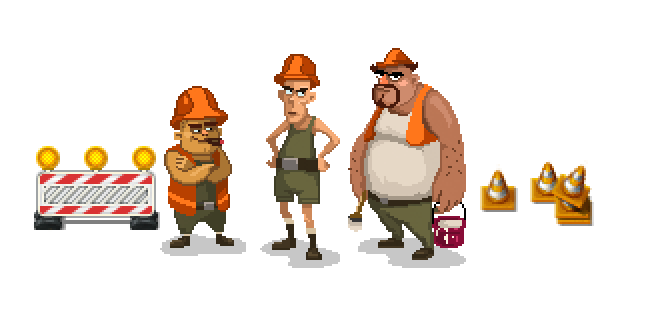 2 foremen and 1 worker - perfect team
These road workers may come out and paint the road in the corner of a parking lot where your match is taking place. If the ball flies in their direction, they will kick it back.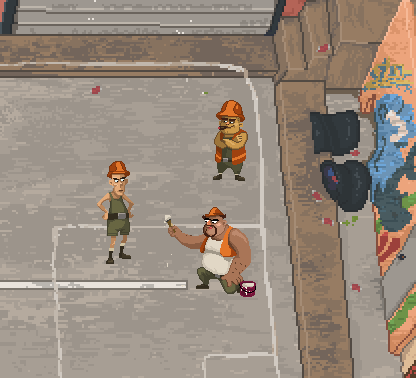 Work must be done at any time!
There is also another event where grandpa Herb is trying to park his car. He'll drive through the match field and park at one of the corners. If the ball hits his car, he'll quickly leave the field to protect his beloved metal baby. Would you like to use one of his watermelons as a ball?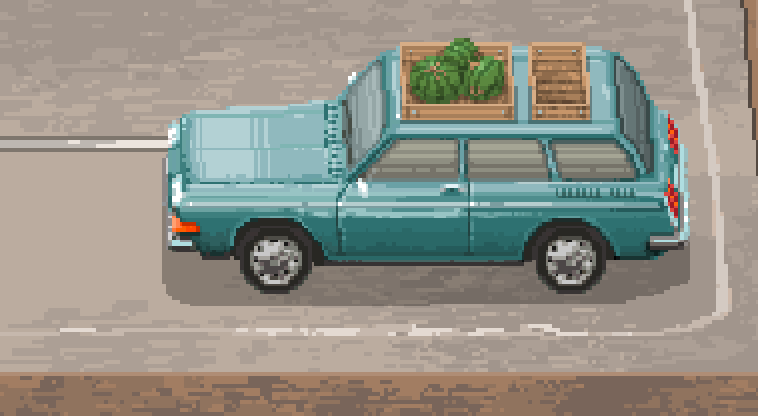 Grandpa Herb parked his car not where he should have...
We would love to hear your thoughts and suggestions on how this or that gameplay or artsy thing should be! So please don't hesitate and let us know by dropping us a line in our Discord.
Don't forget to wishlist the game on Steam, subscribe to receive our latest news and updates. See you in the next post!