Entodrive Devlog #1
Example of hacking monsters into your crew and then using them in battle. Effectiveness is working correctly in battle. All that is left with battle coding is using items, swapping in battle, battle fx, and environment background spawning. You can see an example of the forest background in the video.
Current Effectiveness Chart :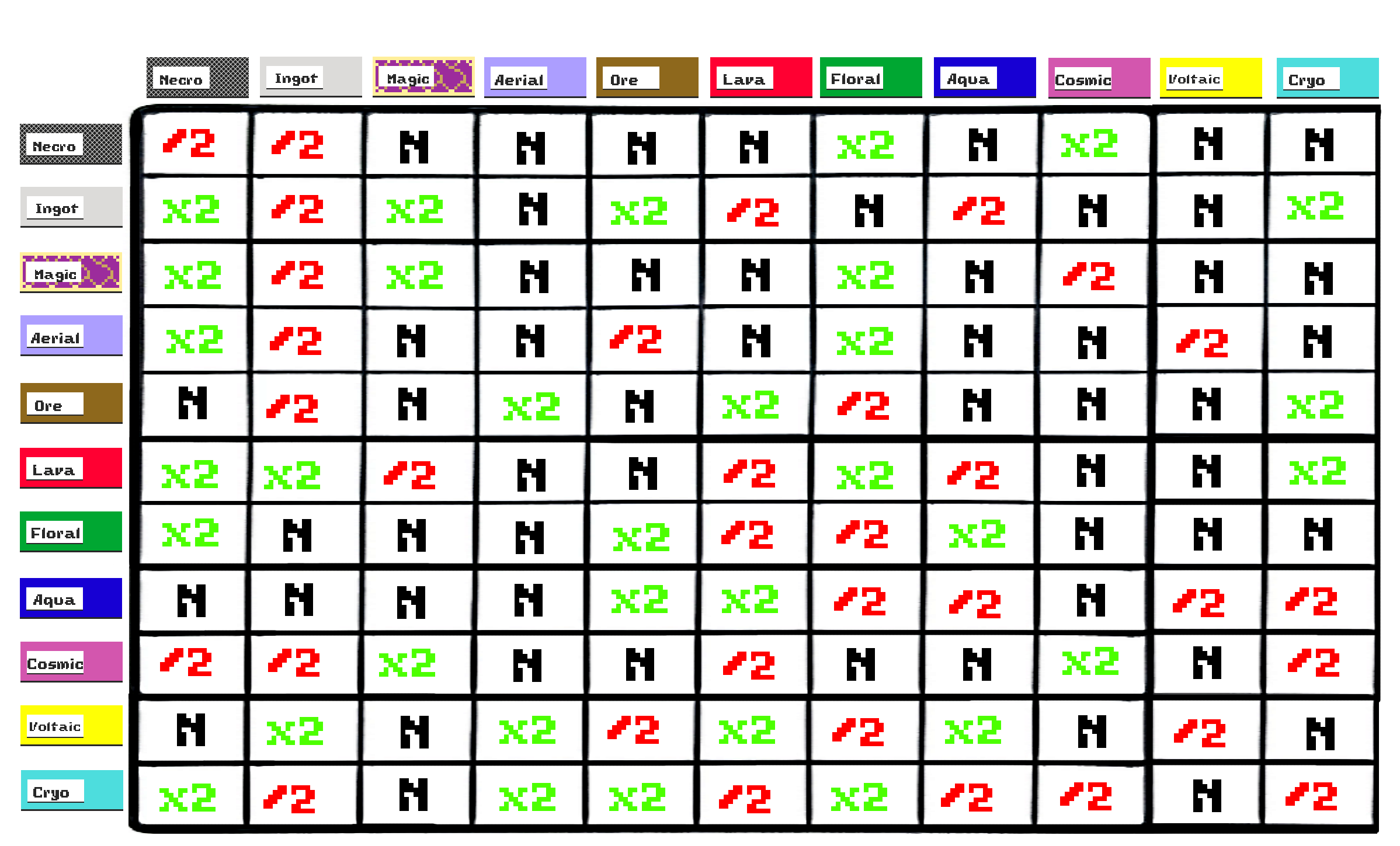 This is the first game I have worked on since making Apastron. If you like the work I'm doing on Entodrive please consider a follow and supporting my other work!
Thanks for checking in on this update!
~N