Hey Guys!

We previously covered the various art themes used in A Trail. Check out Part 1 & Part 2!
After that we took a look at the various level elements in A Trail. Check it out here!


Today we are going to cover our main menu/hub area. It's in a form of a room.

The central theme of the game always has been the different mediums of creative expression. How people use them to create and inspire and also how people can sometimes lose themselves into them.

- Now without further ado, lets enter The Room!

Inside the room, you find all the objects tied to these creative expression. Each object correlates with a creative medium and have it as a theme. For example the Rhythm theme has the music box as its central object, whereas the Shadow theme has the fireplace as its central object.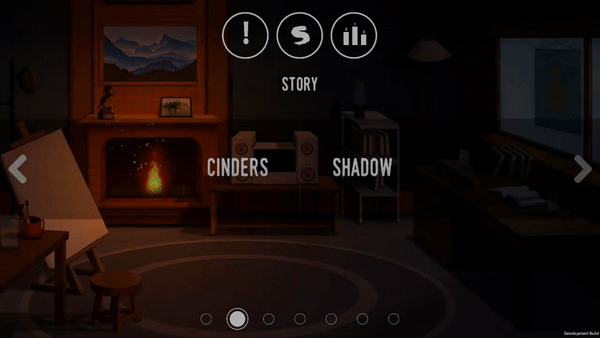 - Day-Night Cycle

Not only that, there is also a Day and Night cycle in the room, in order to capture the essence of player losing the track of the time. As minutes turns into hours, hours into days into months into a passion. Lets take a quick look at that cycle and other special features of the room!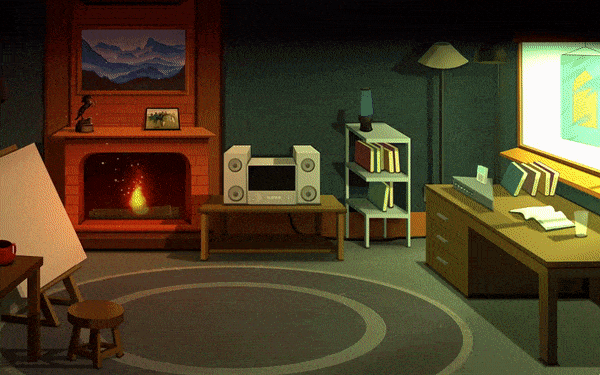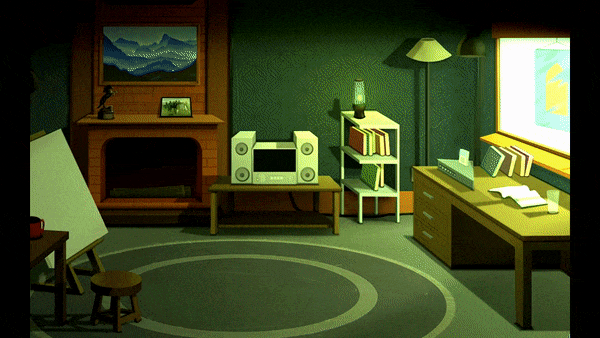 (Note: The above images are heavily compressed in order to fit in the gif size limits.)

- Design & UI/UX

The Room's design is clean, minimalist but still remains very accessible. Housing all the levels, options, social features and the different modes, the room never feels cluttered or vague.

Easily navigated through simple flicks or the navigation button on the sides.

Lets take a quick look at all the different room states. All have their long animations and visual effects corresponding to the object and day/night cycle but we'll only take a quick glance at their startup for now!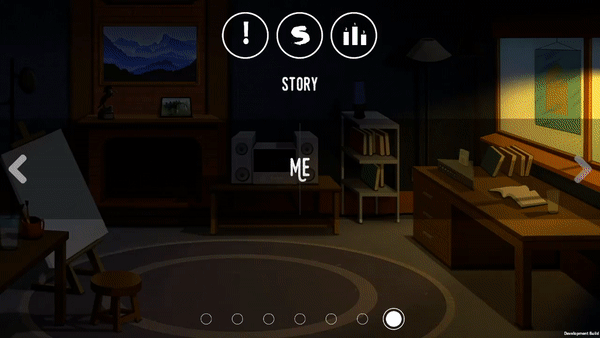 Well there is only last room state we didn't get to see yet. The dark and gloomy state you find the room in when you switch to the Survival mode of each level. Reflecting the tough challenge ahead, it captures both the excitement and the nervousness that the mode brings worth in layers.

Instead of seeing it right now, we'll cover it in the next article, where we exclusively go through the modes available in the game. What they entail and also cover the future modes we have planned for the players.

Enjoy your stay in the room!
Let the music, visuals and atmosphere set in the mood for the challenge that lies ahead!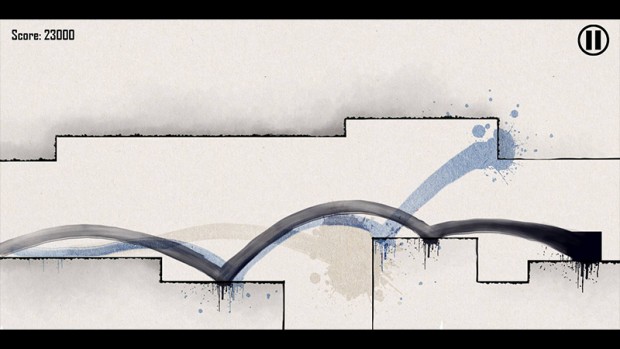 That's all for today, thank you for your time! See you guys in the next update! :)

Check out the game in action below!