A game is a labour of love, a precious little thing driven by initial design, but bound to evolve. grow and change following creativity, dreams and crazy ideas.
When Empires in Ruins was born, we would have never thought of taking it to such lenghts. We are not just talking about good results, those we think they are there even though they also still need lots of polishing, but we are also talking about the process that took us there.
The topic is our game main map, from where the player controls the quelling of the rebellion in the Western Marches of the Principality of Koth. It is not without a bit of funny pride that i present you the very first version of this map. It was a bit more than one year ago when it first appeared in game, can you believe it?
Then 7-9 months ago (we skip some passages,but that would get too long for a single blog entry, the map volved into this, that aleady had a better dignity. The UI too was evolving and growing with it, and the engine features aswell.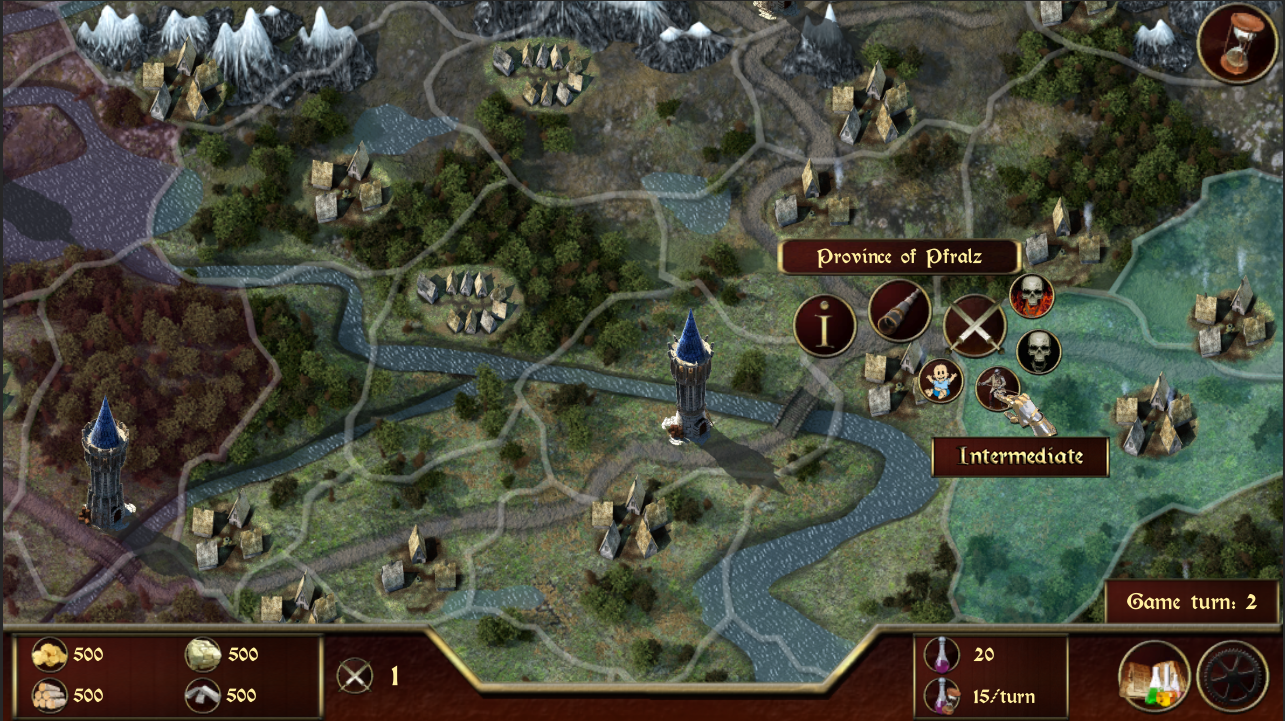 Months passed, and while the gameplay kept on growing, the map changed yet into this. It was approximately 4-5 months ago.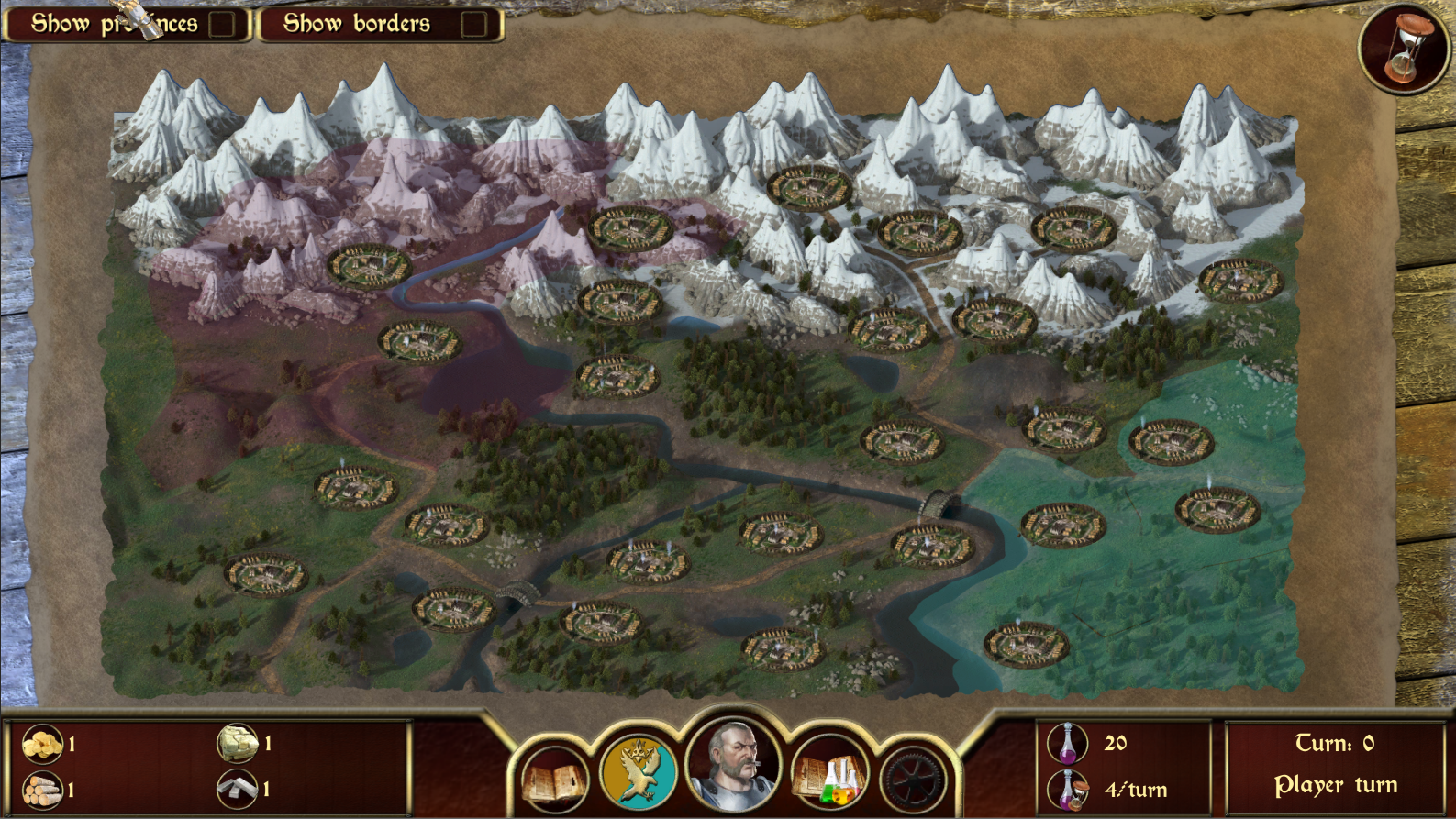 And now? Well, now there is not only one map any longer,but two of them! How? Take a look at this early WIP video of today's first integration of the two maps, a hand painted parchment one and a full pre rendered 3d one.
and, before we say goodbye for today, are you afraid that the resolution and zoom factor aren't keeping up with the work we did? Worry not, that won't happen ;)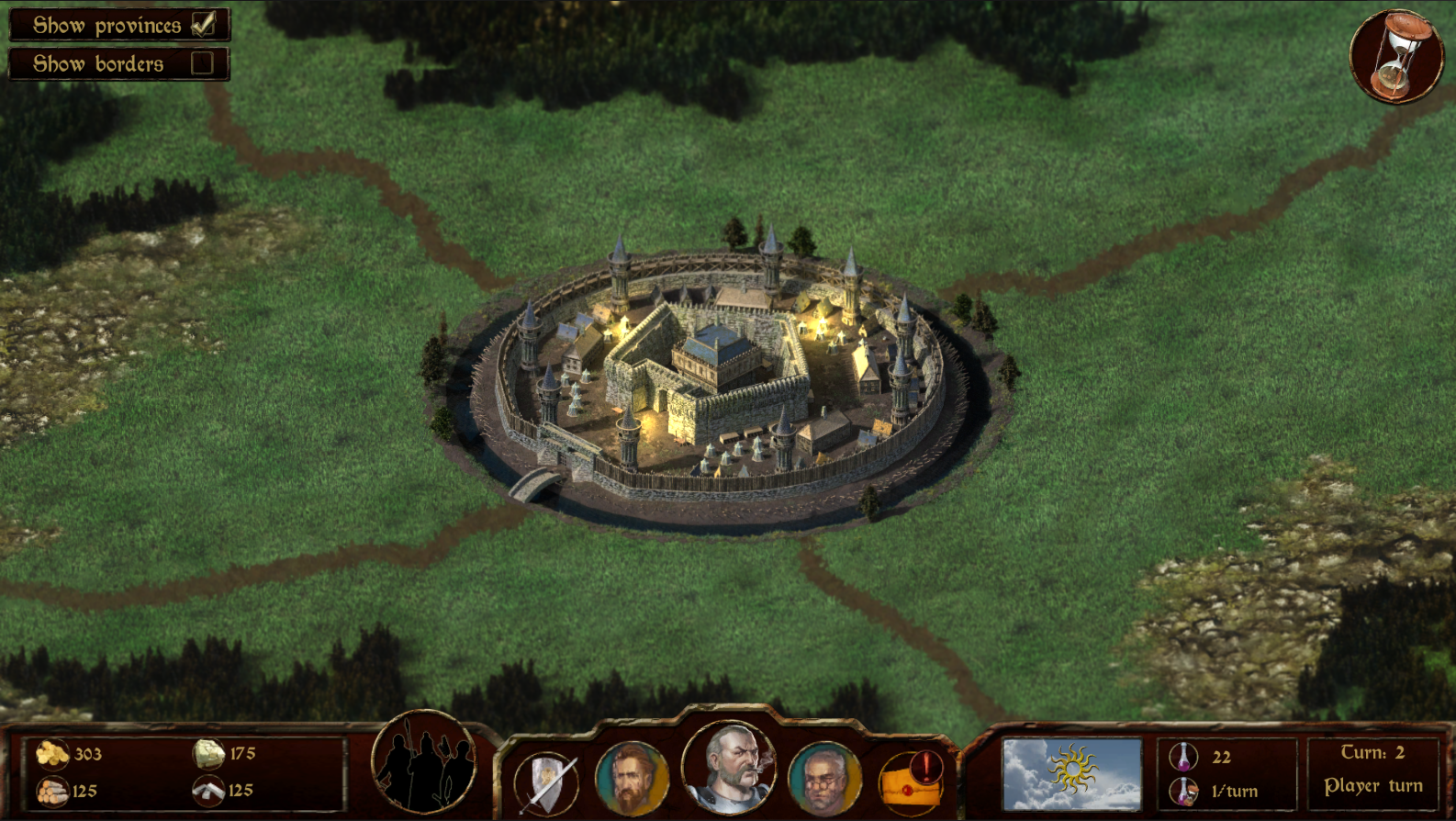 I guess that yes, some people might like it more or less according to personal taste, but definitely the progress is there, and quite undeniably.

As usual, if you guys wanna know more about EiR or talk to us, you find us on Twitter and Facebook everyday, all day!
Cheers,
Emiliano, H&R