Making a 2d game with quasi-realistic visuals and high resolution is absolutely not that easy.
Each direction of a unit will need its own pre-rendered animation, you will need to integrate them nicely together, you will take care of simulating the depth of the scene according to the visuals you use, you will translate 3d trajectories like arrows into a 2d ones that fit the scene, so all in all, there are fare many problems that one could imagine.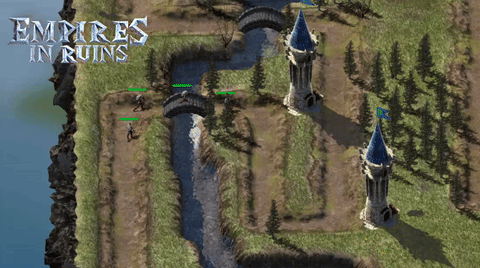 But the satifaction..mmh, when everything falls in together as you planned it, it honestly feels amazing, even more when people ask you if the game is in 3d by seeing pics and videos. At that point you know you absolutely nailed it.
Empires in Ruins enemies belong to two factions. One of them we will not disclose yet, the other ones is formed by the rebels that arose in the Western Marches of Koth,and that the "poor" Sgt.Heimer has been appointed to quell.
They are a ragged mixed bunch, composed by people that really believe in the cause and in equal number jackals, bandits and people with their own agenda.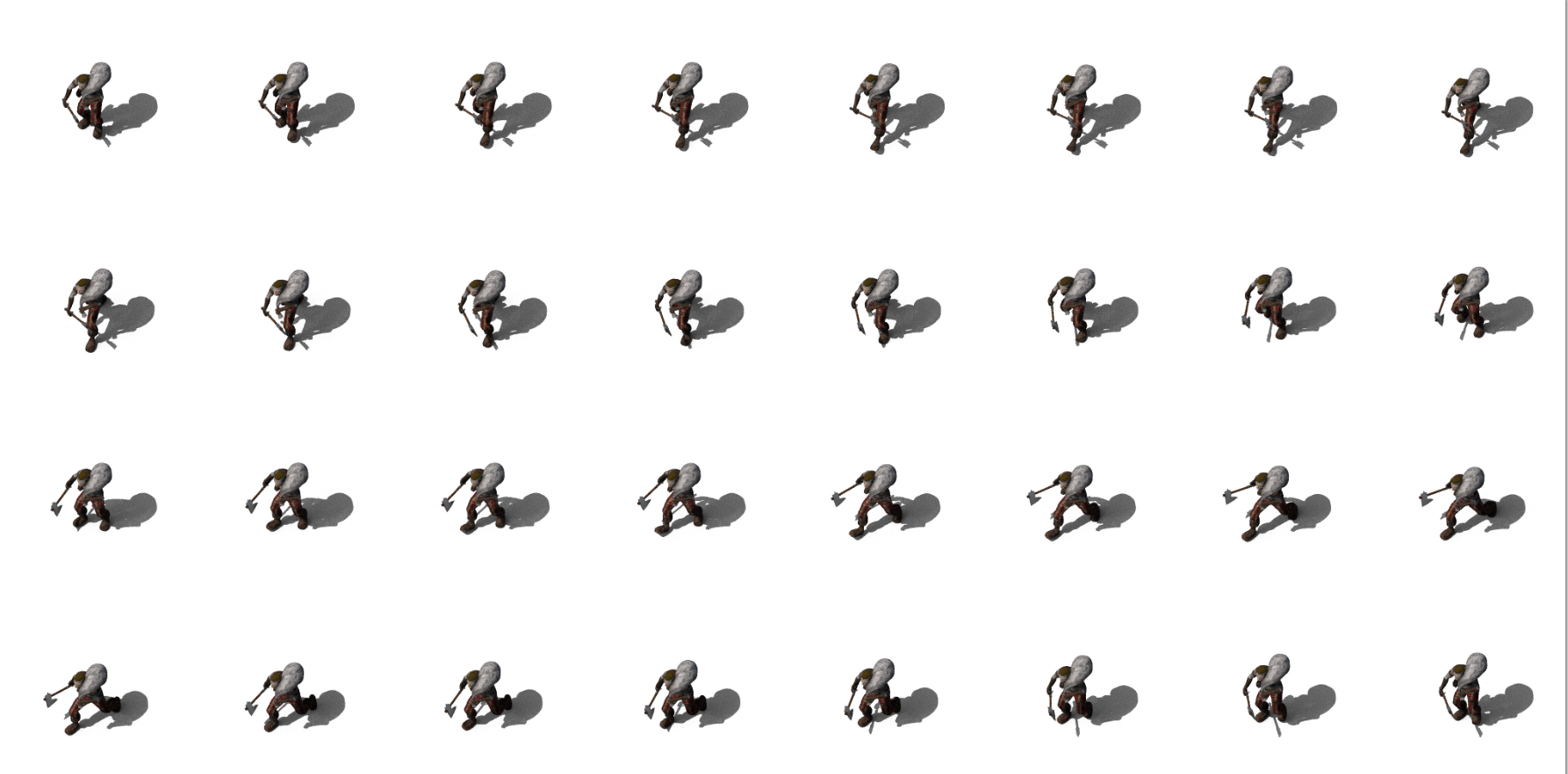 Each enemy in the game has 8 walking animation made of 32 frames (one per each of the 8 directions), 4 death animation made of 64 frames (one per each of the 4 main directions), 4 attack animations made of 64 frames and 4 idle animations made of 16 frames (fighting stance).

The POT numbers are quite vital to arrange the spritesheets so that the resulting picture is POT as well, therefore allowing for better compression inside unity.
Some enemies have additional animations for special abilities and ranged attacks.
But let us take a look at the first 3 members of the Rebel army.
1) The Bandit
Very basic unit with no big special abilities but Looting, that cause each of his strikes to the Castle to have a chance to steal some gold from your reservoir.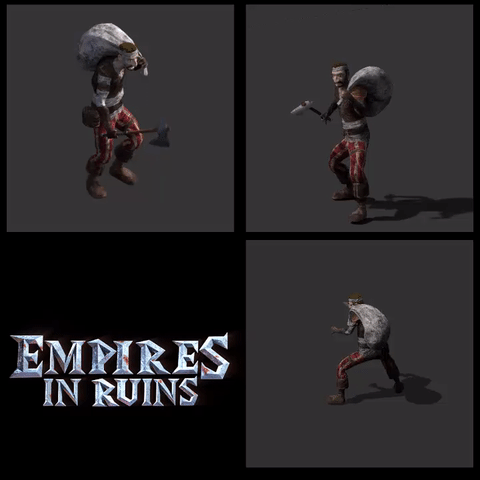 2) The Bear Handler
Team-compose unit, with the Bear (close combat, walking in front position) and the Handler (ranged attack, walking in back position). They can be killed separately, if the Handler is killed the bear will go in Frenzy. This model is currently entering animation phase.
3) The Wood Witch
One of the few supernatural elements in the game, the witch comes out of the woods in the name of dark ancient powers of the forest. Her powers lie on curses and natural powers (Cloud of Ravens, Entangling roots). No discussion about the fact that she will be a huge pain in the neck for the player.
And that was all for now!
Don't forget to follow us on Twitter and Facebook
Cheers guys,
Emiliano, H&R