Introduction
Hello IndieDB!
We are back again with more great news about the development of WW2: The Forsaken Heroes.
This week we invested more hours in the menus and buttons. User experience is very important for a satisfying navigation through the menus.
We reworked our Business Plan and adjusted some game loops for figuring out what actions the player performs and in what order. Another aspect thought in game design is the retention loop which displays small information on whats features the game will have that keeps the player coming back to the game.
Menus
For the new menu we added a animation at the start to make it fancy and we have a old war photo to give it the correct context.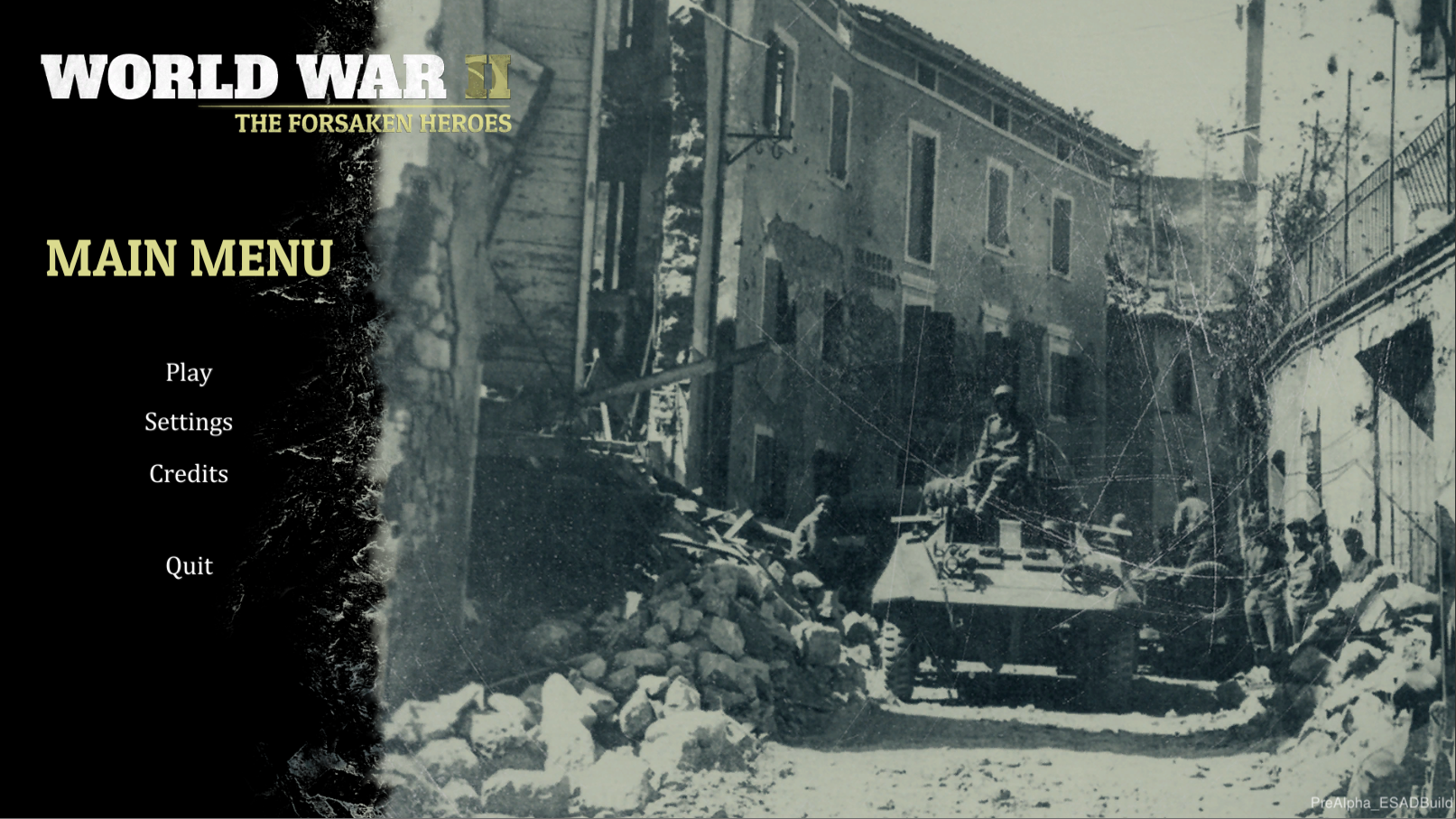 Collaboration
Last week we had the opportunity to send a build of our game to our mentors so they could contact bachelor students from ESAD and show them our work. The goal is to create the sound for the game: music, sound effects and ambiance sounds will be developed by the student/students that wish to help us.
This is great because they get to participate in a project and develop their experience and we get our game sounding nice.
But this is not the only help we get. On our Instagram page we have followers that give us all kinds of feedback, so we invite you to join in and tell us your thoughts in the comments here on IndieDB and on our IG page!
Teasers
everybody likes them right?
This simple concept here is the way we found to start the level by giving it a context. When the level starts there will be a screen like a comic book which will tell the player what is going on and what is his mission.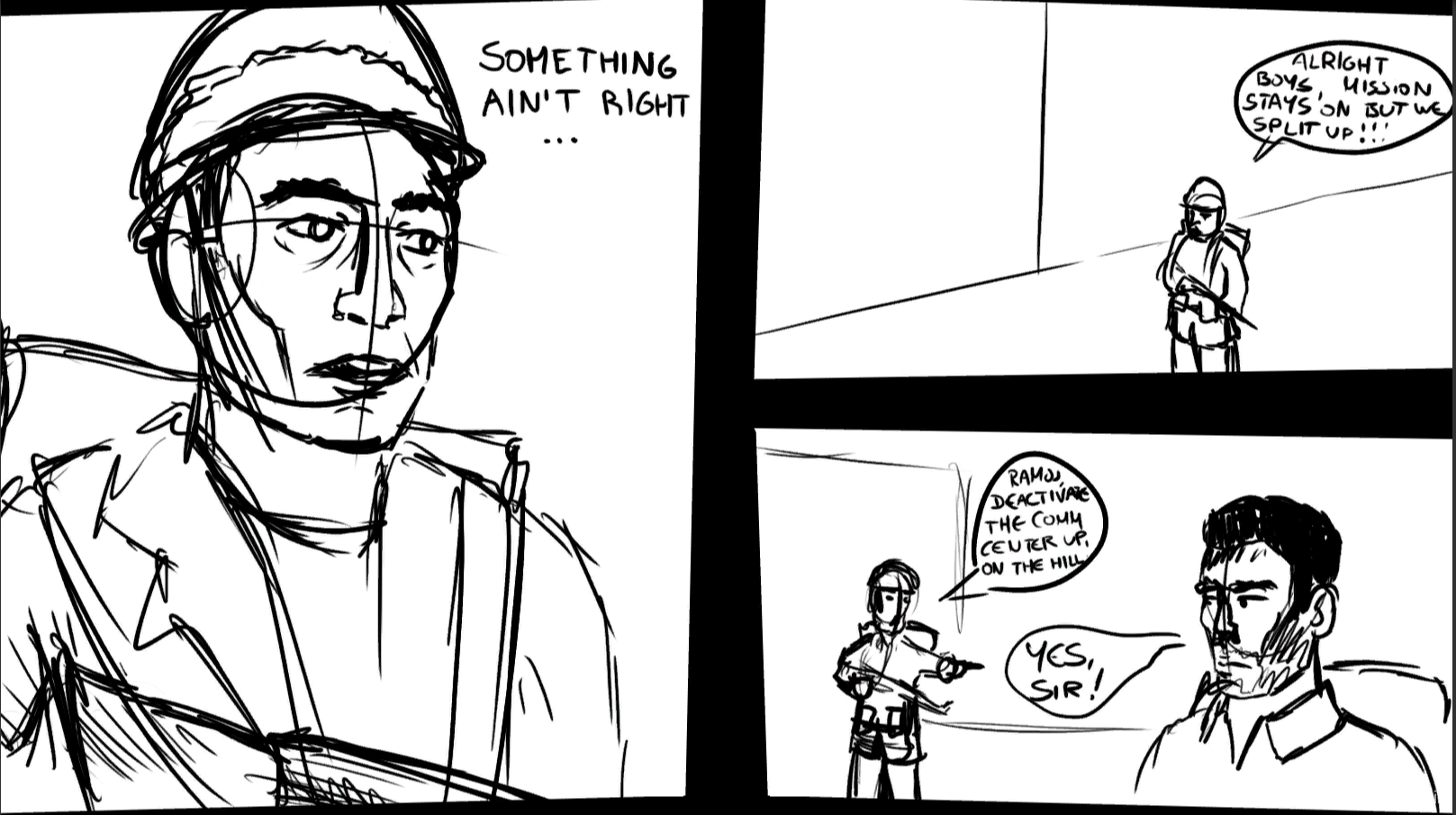 And finally, here is some more eye candy from the alpha level!
Hope you enjoyed!
See you next week!