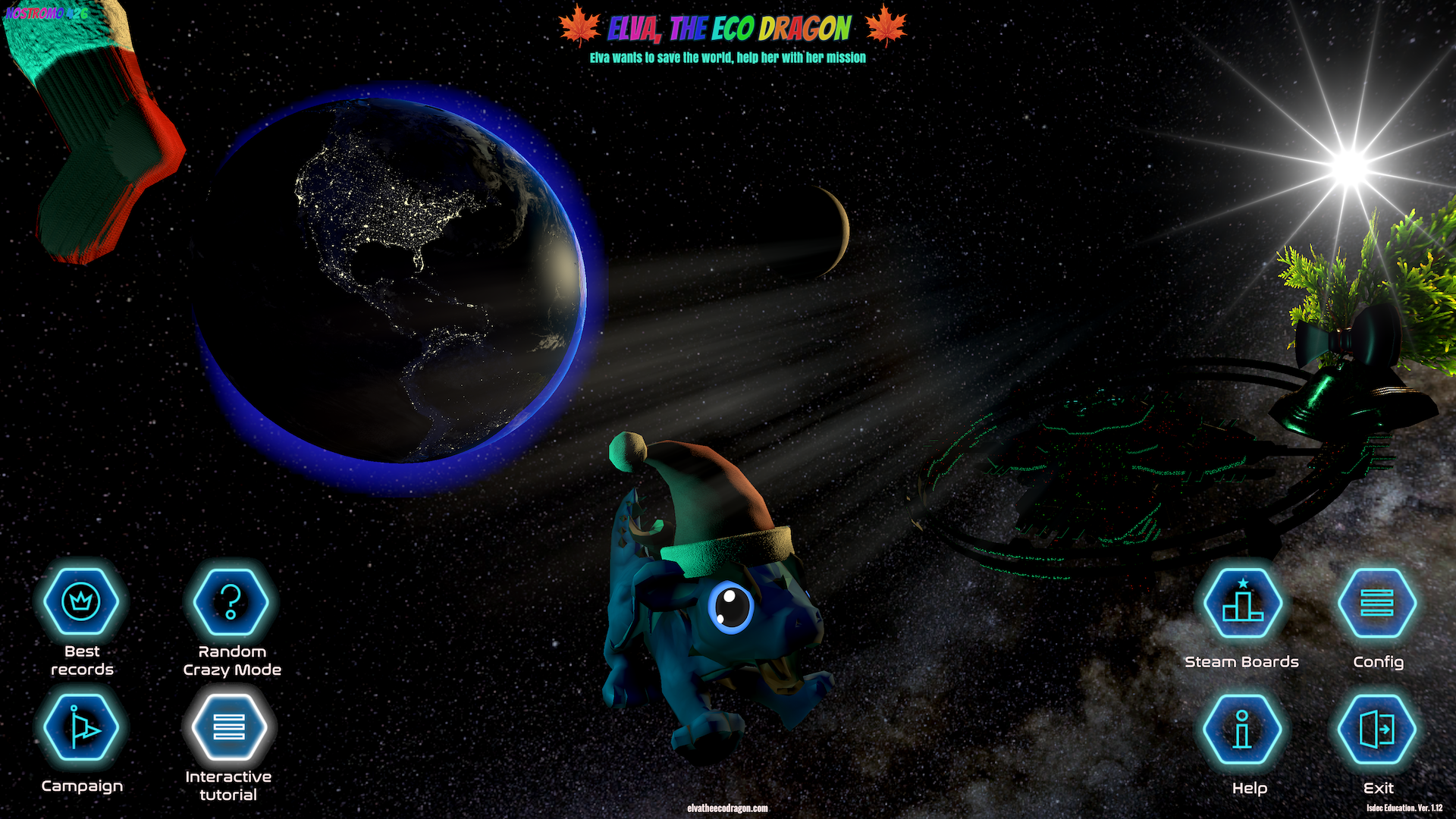 "Elva the Eco Dragon" final version is here.

We have been improving the game since the Early Release, listening to the critics and the opinions that the players have given to us. With those inputs we have included many changes now available in the game, so you can learn how to save the planet helping Elva in new ways.

In this short video you can see some of the most important new features we have added to "Elva the Eco Dragon": Cleaning debris is now an important part of the game, but we must also discover books, save wild animals, and even use our EcoRay to clean debris. But the most important thing are maybe the new "Superpowers", like cleaning an area just in seconds, or planting forests and gardens with just movement.
Marine scenario.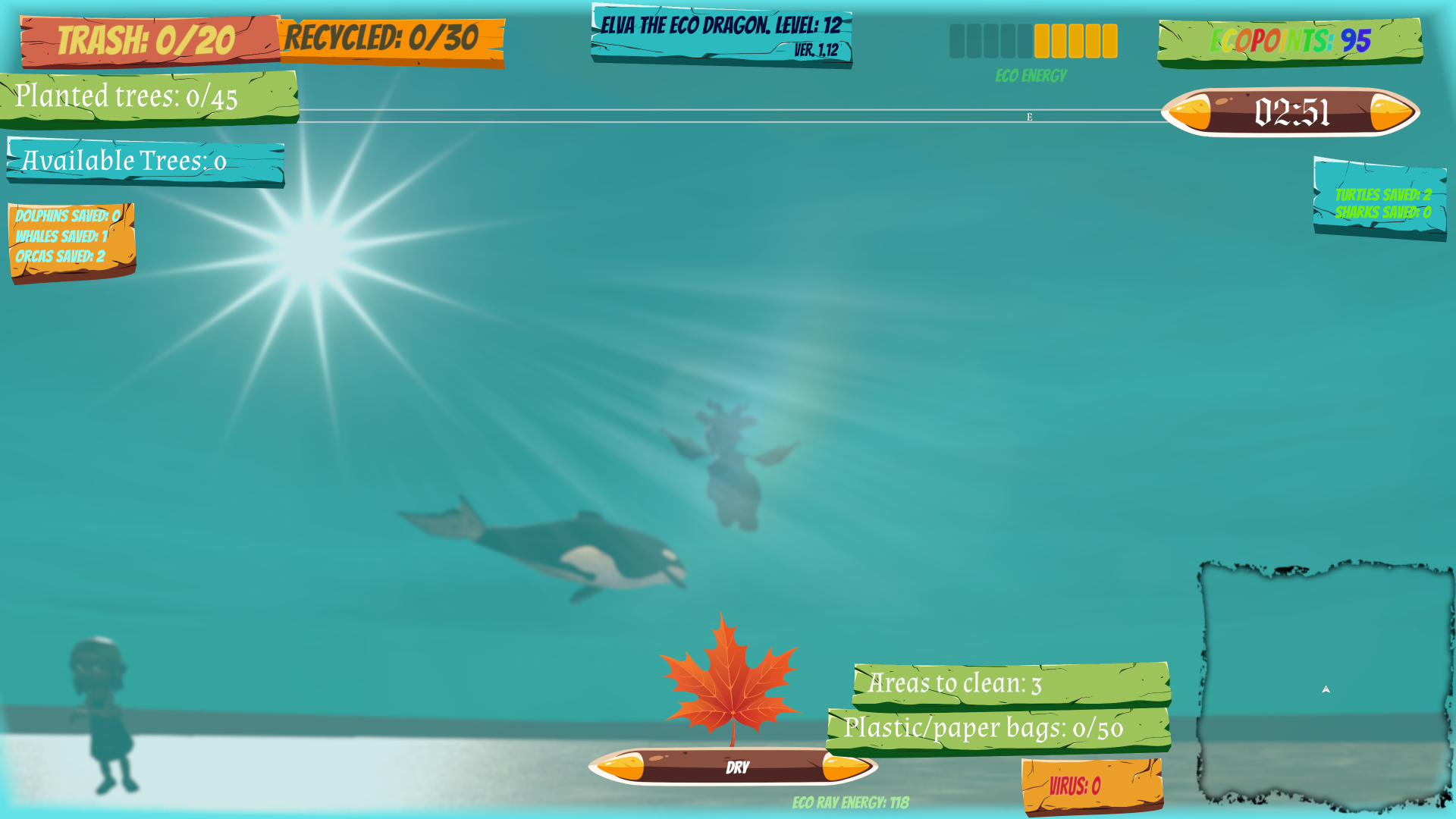 The new marine scenario allows to clean the sea, and save different marine species, both on the surface and under the sea. We will soon add other marine challenges.
Lift off to take care of the planet from space.
And in a few days the orbiting scenario will be presented, where we will have to clean the debris floating around the Earth.
The game is available for PC on Steam and also in the Mac Store (Intel and Silicon M1). Soon also for iOS. We're also trying to port the game to Nintendo Switch, we are looking for an editor for that.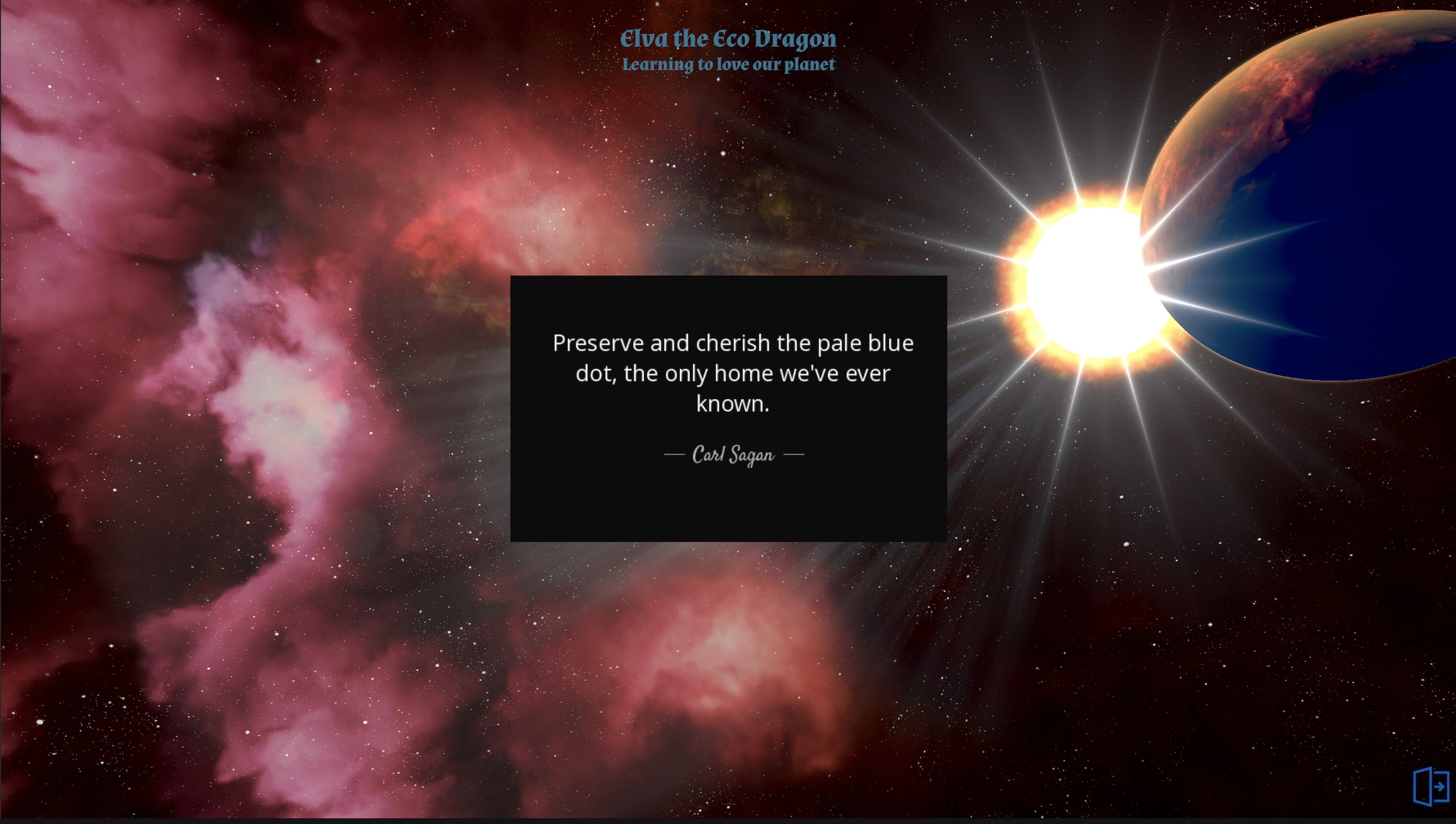 Last, but not least, we have verified the game to run on 4K monitors (not scaled) and this video shows an example at that resolution.
We hope you enjoy Elva the Eco Dragon, but the most important thing is to learn to take care of the planet. Thank you.